DOES HEIGHT MATTER MORE THAN EMOTIONS OR LOOKS? BASED ON MY STUDENTS RESULTS, YES!
What if everything you were told isn't scientific and I having the most student results in daygame in the world have some observations from scientific data. It isn't what it seems. What you don't know will cost you time and money, so read on!…
I'M LOOK BACK AT TWO STUDENTS, BOTH BALD, BOTH TALL, BOTH NOT SKINNY. EXACT SAME LOOKS SCALE, SO IT ISN'T LOOKS.
ONE IS WHITE THE OTHER IS ASIAN.
THE IDEA THAT LOOKS MATTERS, YET THEY ARE BOTH OBJECTIVELY JUST LIKE 4/10 AT MOST FOR THE LOOKS. THE SCIENCE OR MY STUDENT RESULTS ISN'T ALIGNED WITH THE OPINIONS AS FACTS.
I HAVE FACTS AS OPINIONS…
THIS STUDENT IS 6'2
THIS STUDENT IS 5'11, WITH THE SHOES 6'0 TALL
THE ONLY DIFFERENCE IS WAS MY BRITISH BOOTCAMP STUDENT WAS WEARING A LEATHER JACKET. I WANTED TO MAKE HIM LOOK LIKE MORE OF A LONDON PUA TYPE.
But that isn't what else is disturbing…
BOTH STUDENTS ARE NARCISSISTIC TO THE MAX. NO EMOTIONAL IMPACT WHATSOEVER. STRANGE HOW ONE CLOSED RIGHT BEFORE THE BOOTCAMP TRAINING HIM WHILE THE OTHER ONE ON THE FIRST APPROACH…
He banged a blond women as you can see on the bottom left on his first approach as I in ear coached him. That was a makeup store that women worked at…
He pulled her the first time. She didn't bang so I told him to say to her, that if she isn't going to have sex, he is also dating other women.
She striped down and gave him a blow job
Next date they had sex…
He ended up with 2 girlfriends and 4 fuck buddies in about a month and a half. Already getting a few lays during the bootcamp.
THE VIETNAMESE STUDENT GOT A SAME DAY LAY RIGHT AS HE LEFT THE BOOTCAMP… ON THE FIRST APPROACH IN THE AIRPORT IN A LAYAWAY… COINCIDENCE? FIRST APPROACH AGAIN? 
The math isn't adding up, most likely talking about emotions is all a spin.
Sometimes a person might think it is one thing, if deluded, opinions as facts. It could be other things…
I WILL MAKE A HEIGHT CHART IN THE FUTURE, YOU WILL SEE WITH HEIGHT, THE STUDENTS CLOSE FASTER…
IN FACT, I WOULD SAY A LOT OF STUDENTS ARE EMOTIONAL SNOWFLAKE CUNTS. BUT A LOT OF STUDENTS HAVE NO EMOTIONS WHEN IT COMES TO WOMEN…
MY HYPOTHESIS, OR THEORY, AFTER LOOKING AT THE FACTS. IT IS JUST PROBABLY BRAINWASHING. IT WASN'T THE EMOTIONS, THEY HAD SO MUCH VALUE, IT GETS THEM OVER THE LINE…
THAT'S WHY A LOT OF TALL DATING COACHES ABOVE 5'9 THE NATIONAL AVERAGE. OFTEN SAID, OH HE HAS A GOOD VIBE, YOU GOT TO VIBE IT, VIBE THIS VIBE THAT…
IF YOU VIBE, THEN IT FILLS OUT THE GREY AREA, 25% OF THE CHART. SOME GAME, ALTHOUGH THEIR GAME ISN'T AS HIGH AS MINE, MAYBE ONLY HALF OF THE ORANGE CHART OR LESS, MAYBE 1/4.
IMAGINE IF THE GREY AREA AND 1/4 OF ORANGE IS HOW MUCH WATER YOU FILL, THE VOLUME OF VALUE TO GET OVER THAT LINE…
MOST RED PILLED PUAS WITH COMORBIDITY HAS ZERO SOCIAL SKILLS, JUST SOCIO SKILLS.
SO IF YOU LOOK AT THE TOP HALF WHICH MY STUDENTS FOCUS ON… THEN DOESN'T THAT GET YOU 50%? IF HE SOCIAL SKILLS ASPECT AND BODY LANGUAGE IS PERFECT?
If you were tall, narcissistic and no emotions, wouldn't working on these things, get you over that line?
ALSO THESE STUDENTS HAVE ZERO EMOTIONAL IMPACT. THE WHITE GUY WAS FORCED TO TOUCH LIKE CRAZY TO COMPENSATE. HE IS THE ONLY WHITE GUY THAT ISN'T AFRAID TO TOUCH…
HE IS THE ONLY WHITE GUY TO TOUCH WOMEN IN DAYGAME, NOT IN A CREEPY WAY, BUT IN A CALIBRATED WAY. MOST WHITE PEOPLE ARE TOO SCARED TO…
What is going on here?
THIS OTHER IMPOSSIBLE CASE ASIAN STUDENT WAS 5'11 TOO, CUT OFF HIS HAIR, FACE WAS LIKE 3.5/10. BUT HE WAS CHUBBY 
So he had a harder time in daygame. He only pulled with his Brazilian friend when they both took the bootcamp and his emotions turned her off so much.
He couldn't make eye contact, eyes darts back and forth.
When he got critiqued, he will be a teary eyed snowflake cunt.
But so is the bald guy who was vietnamese.
My current black student is a bit chubby and isn't preselected because of it. He's like tall too. Over 6'0 tall.
BASED ON THE DATA, DON'T BE A CHUBBY
THIS STUDENT PULLED 2/2 ON THE BOOTCAMP FOR HIS HEIGHT. HE NEVER SEXUALIZES THE CONVERSATION. JUST CONNECTS. HE IS EMOTIONAL. BUT CHUBBY. SO BEING TALL AND CHUBBY ISN'T EFFECTIVE IN MY OBSERVATION
HE HAS A BIT OF A BELLY. SNOWFLAKE INDIAN EMOTIONAL CUNT TYPE. NO OFFENSE TO MY OTHER INDIAN STUDENTS, BUT THEY ARE ALL SNOWFLAKE CUNTS. SO EMOTIONS DIDN'T HELP HIM. HE COULD EMOTE.. 
I am not sure if he closed or not after the bootcamp. He wouldn't sexualize it, just connect using emotions. Like most Indians he turned lower self afterwards ungrateful.
Last I heard he went back to his fuck buddy.
While the white guy who was his wingman. They both killed it in game.
He dated a ton of good looking women who are 8/10 in looks and were tall…
ALSO GOING DIRECT, CAUSE THE WHITE GUY SAID THEY SHOULD TRY IT, COMPLETELY GOT ALL FLAKES IN VANCOUVER. SO THEY WENT BACK TO INSTADATES…
When they went back to the sexual connection, the white guy closed like crazy
But they are two difference races too. One has lower value, the other one higher value…
Was it a race thing? Well looking at the stats, one student got 2 same day lays, the other one who was white got 2 girlfriends, 4 fuck buddies.
Although the white student got 2 girlfriends. One was 7/10 on his scale and one was 9/10 his long term girlfriend… 4 fuck buddies before he exit the game with his girlfriend…
The Vietnamese guy 2 same day lay. One women he banged in Las Vegas, although easier there since women are dtf.
One of the women he banged was a 8/10 blonde white girl. The other one looks more on the average side…
Yes the white guy did beat him. But due to the height. He also had to widen his shoulders in a V shape before coming to the bootcamp.
He was skinny as a girl. Seriously, ectomorph.
THIS STUDENT GOT 3 LAYS ON MY BOOTCAMP. HE HAS MORE HAIR, BUT ISN'T UGLY, BUT NOT SUPER ATTRACTIVE, BUT MORE ATTRACTIVE IN THE FACE THAN THOSE TWO. BUT HE GOT 3 LAYS ON THE BOOTCAMP. SURPRISE SURPRISE HE IS 5'11. ONCE AGAIN THE HEIGHT THING
Like the Vietnamese student, he had to lose weight instead of gain muscles.
He had to hire a personal trainer since he wasn't losing enough body fat.
At the bootcamp he is at the best shape of his life.
FASHION PLAYS A BIG ROLE. NOT FASHION OR FRAMING, BUT BEING A POSITIVE STEREOTYPE…
If you look like a specific race, you are that race…
EVERY RACE HAS A POSITIVE AND NEGATIVE STEREOTYPE…
The way the white guy looked before, a red sweater and homer simpson hair…
I added the leather jacket to make him look more alpha. Now he was a positive stereotype.
That Indian guy he also got a blazer but he won't wear it to daygame. Has a good jacket, was enough to get non stop dates, 4x a week with women who were 8/10 so that made him a positive stereotype.
The last guy
viet guy went with a blazer or cardigan from Zara.
He also wore a blazer too.
SOME STUDENTS WHO ARE PRETTY BOY ASIANS, WHO ARE SHORT AND SKINNY CAN STILL BE A POSITIVE STEREOTYPE DUE TO LOOKING K-POP…
WE CAN CONCLUDE HEIGHT IS A BIG GAME CHANGER, EVEN AS MUCH AS RACE. AS LONG AS THE
THIS BOOTCAMP STUDENT WAS LIKE 5/10 IN LOOKS, BUT HE IS HUGE. 6'0 TALL KOREAN AMERICAN. 3 LAYS, ONE FINGERING A 6'2 BLONDE. THEN WENT TO THAILAND AFTER THE BOOTCAMP, TOTAL 15 LAYS
This student is neurotypical, doesn't show signs of comorbidity, great social skills
The math doesn't make sense, it doesn't add up.
All of the students that got around 3 lays or something were all around the same type of height. Yet none of them were good looking.
What the fuck is going on?
This student however does have maxed out social skills. I can give him that much, nearly perfect.
Although I didn't teach him in a bootcamp. His looks is like 5/10, but he is 6'2 and middle eastern. 20+ lays and a model girlfriend. I still have to update his video testimonial
Are you now seeing a pattern?
Also this white girl was touching my face, while we were filming his first video testimonial which I was too lazy to do. So fashion on my part mattered. Lol.
It was when he realized it played a big role. It wasn't the fashion per se, but him turning into a positive stereotype for his race…
OKAY JOHN, SHOW US YOUR BEST LOOKING BOOTCAMP STUDENT THEN. WHAT KIND OF RESULTS DID HE GET? HE'S A 6'0 TALL RUSSIAN, 9/10 IN LOOKS
This student has decent social skills, doesn't display any signs of comorbidity
I'm not going to say his occupation but his looks is part of it for 2 of his jobs. So yes he is objectively that good looking.
On the bootcamp he got 3 lays and 1 blow job. One pull that didn't convert…
The women were below his looks scale. One was still pretty but older and tall, one was Indian. He pulled a black women that didn't convert on his first day of bootcamp during a number close.
Wait, first day something happened again? STARTING TO SEE A PATTERN HERE?
WAIT, THAT ISN'T MUCH DIFFERENT THAN THE OTHER TALL STUDENTS IS IT? NOPE
Are you saying if you have some height, then it is a huge advantage if you aren't chubby and looks isn't as important as the golden ratio of the face?
That looks theory is complete bullshit? YES HEIGHT THEORY MAKES MORE SENSE
YEP, COMPLETELY TO DISTRACT YOU TO MAKE MORE MONEY. MENTALLY TRAPPING YOU ABOUT LOOKS. MOST OF THE DATING COACHES ARE ABOVE THE 5'9 NATIONAL AVERAGE AND THEY HAVE A RACE ADVANTAGE OR EVEN IF THEY LOOKED LIKE A CERTAIN RACE. VALUE DENIERS?
FOLLOW THE MONEY, WHAT MAKES THE MOST MONEY TO SHEEPS WHEN THEY HAVE COMORBIDITY AND THEY ARE MENTALLY STUCK?
THE RED PILL, BLUE PILL, PURPLE PILL, BLACK PILL, MGTOW. ALL THESE WEIRD MENTAL BULLSHIT.
WOULDN'T THEY FIND GAME MORE APPEALING?
MY MIDDLE EASTERN STUDENT BREAKS IT DOWN. ALSO, HE WORKS WITH RSD, WITHOUT HIM RSD CAN'T HOST HOTSEATS IN VANCOUVER
ALL THE MONEY IS IN BOOTCAMPS, TO RED PILL DATING COACHES AND ITS THE MOST OPTIMAL WAY TO MAKE MONEY FROM SHEEPS
GAME SOUNDS A LOT MORE APPEALING, WHEN ITS MUCH EASIER TO IMPROVE THE FASHION AND FOCUS ON BODY LANGUAGE AND SOCIAL SKILLS, PULLING TACTICS, SEXUALIZING, NOT ROMANTIC FLIRTING AND OBJECTIONS DEALING, MANEUVERING.
Everything else isn't as simple and complicating it. It is a game of value, height and race.
I'M NOT CONVINCED, SHOW ME MORE EXAMPLES JOHN. SHOW ME EASTERN EUROPE, AN EASIER PLACE
He has my products, but he purely focused on the outer game during Kaizen. He had some social skills, just not social calibrations
DUDE IS 6'6, A FUCKING GIANT. NOT GOOD LOOKING YET HE BANGED A 20 YEAR OLD WHO WAS MUCH BETTER LOOKING THAN HIM… WTH NOT LOOKS?
At 5'7 he didn't even get the time of day. With this elevator shoes, he got 6 lays, in 24 hours and a long term girlfriend. He pulled in Portugal which wasn't easy Germany. He had to leave
He isn't what you will consider classically good looking. Bald like the first 2 students. But with the height, also you can see fashion. He became a total killer in daygame.
I'm going to retrain him soon, i'll make him even better.
But when you add the 3 inches in elevator shoes, now he is 5'10. It makes a huge difference.
In my experiment during Kaizen, it totally fucked up his
OKAY, WHAT ABOUT OTHER EVIDENCE THEN.
White guy 6'0 tall. Korean guy 5'10.5. White student first daygame lay 6'0 tall. Half Filipino 6'0 tall. Indian 6'4. Korean 5'9 above national average. None of them were really good looking except the second white student. But he has autistic traits, monotone, timidity, cortisol. Disqualifies his looks.
Top left guy, not bad looking, tall 6.4/10 in looks, older. But 10 numbers all begged. He only decided to go with 3 of them. Then as usual he burnt out of the game. Same story, too much results, lower self, red eyed then… Well he wasn't evil just went back to depressed gear
NOW I WILL SAY MY OPINION, SINCE THE OTHER STUFF IS MORE FACTUAL AND SCIENTIFIC. I'M NOT CONVINCED. I THINK ANYONE ABOVE 5'9 THE NATIONAL AVERAGE OR 5'9 AND A HALF HAS LOTS OF VALUE. IT ISN'T THE LOOKS, THEY TRY TO SAY IT IS GAME.
Personally I think their game isn't as good. Their height is protector status. The positive stereotype fashion is preselection.
They just have to vibe it just a bit to get over that line.
If the students who are taller are getting results that fast.
Sometimes I believe in my own opinions now. Someone who is unconscious competence.
They might not know what causes it. They think it is this or that.
But in reality, there are other factors, value, body language. Maybe the emotional part is just a very small part of it.
For the shorter students who are upset. What I can say is wear elevator shoes. Look like a positive stereotype though your fashion. Widen your shoulders, get my students haircut and your social skills, social calibrations, body language for short guys are usually very shit. The taller guys have a better reference experience they stand taller.
FOCUS ON THE TOP HALF. ELITE 30 OBVIOUSLY
This is the gospel of daygame.
This isn't spin, it isn't all game.
If you are shorter, wear elevator shoes, you will need to make more approaches.
Every single inch if you aren't calibrated with Elite 30 is like a difference of 150 approaches if you are below 5'9.
Unless you can fit into a positive stereotype.
I didn't say this was going to be easy, but this is the truth.
It is like a scientist that finds out all these things, the cure. But people are more interested in the treatment since there is more money involved in the treatment than the cure.
RED Pilled dating coaches are only interested in your money.
They didn't give a fuck about you during the corona virus. All of them, now they are showing up again. Since all they see are dollar signs. I MEAN ALL OF THEM ARE SHOWING UP AGAIN.
THEY SURE AS HELL DIDN'T GIVE A SHIT ABOUT YOU WHEN THERE WAS NO MONEY TO BE MADE WERE THEY DURING THE CORONA VIRUS RIGHT? THERE WAS ONLY LIKE LESS THAN A HANDFUL OF DATING COACHES WHO WAS STILL THERE GIVING VALUE…
SAYING THE TRUTH MEANS I EARN LESS FROM STUPID SHEEPS… SO BE IT.
That's why they are enslaved.
I almost feel sorry for them.
THIS ISN'T A FUCKING CULT, THIS IS SCIENCE AND HERE IS THE DATA. SINCE I HAVE THE MOST STUDENT TESTIMONIALS IN THE WORLD
My blog doesn't brainwash you, it unbrainwashes you. This isn't a cult, this is deprogramming from cults.
But John you can lose money saying this stuff, if you don't make it seem like its all game.
I DON'T CARE ABOUT MONEY, IT DOESN'T MOTIVATE ME
If sheeps doesn't like me, take your money and burn it, that's what is going to happen going somewhere else.
You been though that many times before…
I already have the most bootcamp students laid/pull in the world for daygame
Even besides bootcamps, when you look at all the other programs. If I read out all the video testimonials and post all the ones I haven't even censored the faces yet. Would be like over 100 video testimonials, lol.
I'm not speaking with theories here.
I know for some of you this is upsetting. My mind doesn't operate how can I manipulate others… rather how can I help others.
Get elevator shoes. But unless you are my students you don't even know which ones will work or the fashion stuff.
I won't release the fashion domination stuff, that's top secret to my students in bootcamps.
Hope you learned something. If your upset then… ACCEPT AND ADAPT. GET ABOVE 5'9. DON'T BE CHUBBY AND DON'T ACT AUTISTIC.
Has nothing to do with emoting more. Those are only for guys vibbing their SMV
FASTER YOU ACCEPT REALITY, THE FASTER YOU CAN ADAPT TO IT
My students doesn't even know how to connect, just use social comfort, relax your body instead of connecting while tense.
Have a good body language (Elite 30). Dress like a positive stereotype,
Follow the science, not the money.
Of course there are guys who are what they call chads and better looking.
But wait, isn't he a tall guy?
Okay, isn't he white?
Why only focus on his looks?
Isn't the women he is getting a point or two below him?
Isn't that SMVing it?
SO HOW ACCURATE IS LOOKS THEORY AGAIN? 
Aren't the people who believe that shit, chad this looks theory that. Aren't they autistic?
Shouldn't they maybe stop hunching?
Calm their autism? over sensory perception?

Does being emotion helps?
Well I do have more autistic impossible case students lately who are emotional snowflakes.
Maybe learning how to turn off the emotions will help. Unless you have high SMV.
Its like vibing a tumor.
Then when you have emotional control, then the right emotions comes out.
Take ashwaghanda to reduce all emotions and cortisol.
Emotional means high ego, low self esteem.
Maybe work on the skills and raise your self esteem. That lowers the ego
DOESN'T MATTER WHERE YOU STACK THE CASINO CHIPS. JUST GET 20/35 AND OVER. ITS THAT SIMPLE…
Looks category still involves height too. Since the body and height is better than the face.
Golden ratio of the face matters more when a women scans you like a terminator
Obviously height is a huge value when she scans you. Same with race, wide shoulders, fashion since those are the first things she sees.
I ALSO WAS A GOOD LOOKING GUY BEFORE, I WAS WAY BETTER LOOKING THAN MOST ASIANS BEFORE. BUT I GAINED SOME WEIGHT NOW, OR MY JAWLINE LOOKS A BIT MORE I DON'T KNOW, CHUBBIER. MAYBE THIS IS PART OF AGING, I DON'T KNOW
I could figure out a way to get rid of that probably
I knew every looks hack there was.
I even used the same makeup that models and actors used to reduce flaws in my face.
K-Pop artist did that, but I tried it, there is a formula to make yourself better looking. I don't use that no more.
I even used a Korean Jaw roller and reshaped my eyebrows. I tested everything and this is not a theory. But its down to a numerical science
Ugly women when they look at me, they have a low golden ratio, they think i'm ugly.
Pretty girls who are younger, they can see the golden ratio in their brain and yes that helps.
Even if you are ugly, but the golden ratio high like my Pakistani mentor, women can subconsciously tell.
The dating coaches without a high golden ratio will use seeking arraignments.
IMAGINE IF I HAD THE SAME FACE BUT I WAS RIPPED AND 6'2, HOLY SHIT
IF YOU PUT EVERY DATING COACH INTO THESE ALGORITHMS. THEIR WOMEN WILL MATCH THE SCORE.
THOSE YOU THINK ARE GOOD LOOKING, MIGHT HAVE A LOWER SCORE.
THOSE WHO AREN'T GOOD LOOKING TO YOU, MIGHT HAVE AN EXTREMELY HIGH GOLDEN RATIO
AMBER HEARD THE SOCIOPATH HAS THE HIGHEST GOLDEN RATIO IN THE WORLD FOR A WOMEN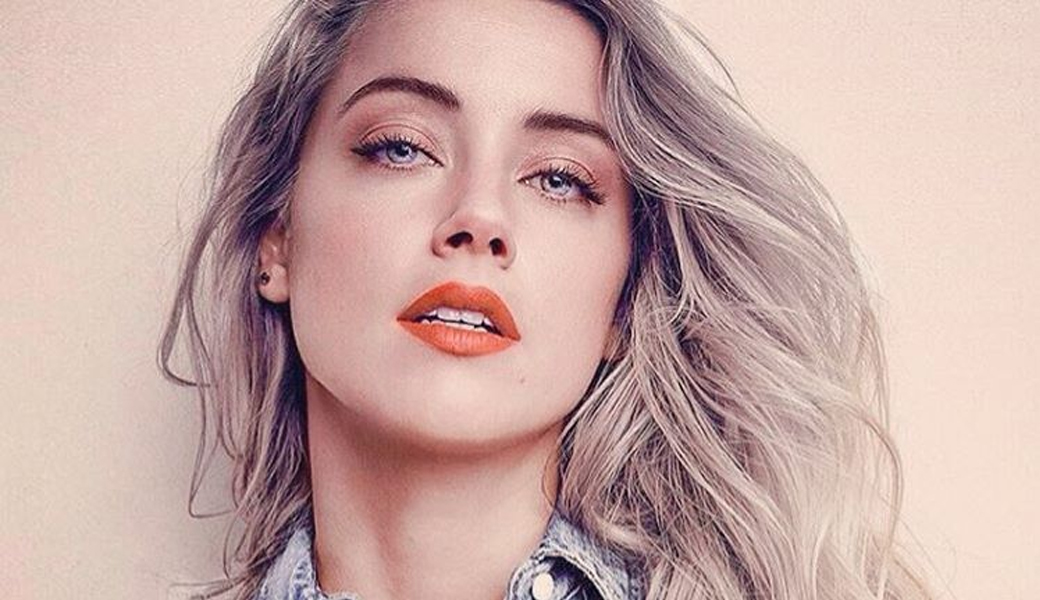 THE WAY YOU SEE HER FACE, THEN SAY WOW SHE IS PRETTY. IS THE SAME WAY YOUNGER WOMEN SEE ME. IF YOU REVERSE IT THE OTHER WAY. SHE LOOKS JUST LIKE ANY OTHER WOMEN, BUT SOMEHOW YOU NOTICED SOMETHING ABOUT IT…
Plastic surgery wouldn't remove your golden ratio. Just improve the features. Unless you literally move pieces of your face to match the golden ratio.
Most good looking guys just gets women a point or two below their looks scale. That's not game.
But I know from teaching so many students.
One thing I did notice was I would rather reduce my looks a bit, gain 4 inches of height, wider shoulders over getting skinnier again and looking like this.
I still have my golden ratio.
My Pakistani mentor has the same golden ratio, 82%. He wasn't good looking, hair thinning, but big wide lats like a football player.
Good body language, better clothing than me.
Face makes you more attractive, body makes you more sexy, so focus on the v shaped body
I would of made the students use this makeup thing and reshape their face like K-Pop.
I field tested this. This looks theory is complete and utter bullshit.
I'll try everything in every combination.
IF THE GOLDEN RATIO IS FIXED AND IN MOST CASES MOST DATING COACHES JUST GETS WOMEN AROUND THEIR GOLDEN RATIO, THEN IS IT REALLY GAME? OR JUST SMVING IT? 
Disagree all you want, but seeing my Pakistani mentor get so many women that are 9/10, really throws all the theory down the toilet about game and looks theory.
Also, lets throw evolutionary psychology out the window too.
Lets throw protector status and preselection out of the window.
My pakistani mentor is preselected.
Preselection doesn't mean looks. It really depends, but being a positive stereotype to women, lots of them. To the point where it isn't even game.
Just SMVing it. Sometimes this preselection last decades even with declining looks, if you were her type. Its auto compliance
RECAP, CONCLUSION
I don't know what else to tell you or how to spell it out for you any clearer. Don't project your delusions onto the world. Evolutionary psychology supports protector status and preselection.
I already have all the golden nuggets from every daygame system. Big deal, that slowed me down for a lot of years. Should of just focused on social skills, social calibrations, emotional reduction or emotional control and pulling, objections dealing, maneuvering tactics.
Most of my students aren't good looking but still gets results
Height statistically the students close faster than the short students
Race helps to some degree but height seems to be the equalizer
Being a positive stereotype helps a lot though fashion
My students all have the same hairstyle, works well to boost overall aesthetics even if their physical looks are the same. 
Golden ratio matters more of the face. The women you get are proportional to your golden ratio. Plastic surgery won't change the golden ratio. Similar results. Women subconciously sees the golden ratio
I've field tested the K-Pop positive stereotype shit. Don't. Be white washed. 
Wear elevator shoes, or boost your height heel lifts. 
People who are already have super high value, tall, strong, looks white or black, just has to vibe their SMV to hook fishes since the fish is to close to the surface. While lower SMV you need more skill to fish where the fish is lower to the surface. 
Its not always what a coach thinks is what works. Sometimes it is something else, value or posture, mindsets. Emotions might just be a small part of it. People deny their own value and wants to say it is their game. 
If looks were the only thing that mattered, then half the human race will be extinct overnight. That's not how women sees things. 
If people were preselected and had protector status, had results for decades regardless of game systems. Then there is some kind of physical preselection going on or protector status, or race advantage, or something. If it doesn't change as you get older, that's not exactly game, but auto compliance, value. 
Good looking guys gets women below their looks scale, that isn't game
Looks only matters, is a force multipler, when you have some kind of social calibrations. Otherwise it doesn't matter as much until you are socially calibrated
Its not fucking angles of the bones of your face… Its the golden ratio
Based on everything I have seen, the science. Just try to boost your height, v shape shoulders and back, try to look like a higher race. Be a positive stereotype with fashion. Try to be less autistic or aspergers like. Social skills is the strongest more than the other categories by far, but PUA's comorbidity can't access it well. So they are creepy creatures that just takes massive action with very little skills. Higher SMV upward spiral of delusions, lower SMV downhill spiral. 
If you were space aliens and looking at the earth, then they see PUAS. They all these weird theories that isn't scientific. Just theories and opinions as facts. They would deem us a stupid species.
Maybe if you can see the batttlefield clearly, you can finally adapt to it.
Otherwise you will never get to the finish line.
-John Elite