THIS COULD BE THE MOST EDUCATIONAL VIDEO YOU SEEN ALL YEAR SINCE IT IS A MIRROR OF YOU
IF NOT, SOME TAKEAWAYS
Sociopaths has two versions, dark triad or dark tetrad, most PUAs have it
Psychopaths/sociopaths, it only comes in one of the two depending on whether they wear a mask or not.
Sociopaths believes they help you, but in reality, they leech off you. They are selfish only for their reproductive success, like a tumor. They can't see clearly. The people around them, they fuck them all over, SELFISH, BRUTAL, VIOLENT, DELUSIONAL
Although others have asked, there isn't a cure yet for sociopathy. Not even prison helps, or therapy. It just makes it worst. They have no guilt, can screw over people.
Look at their eyes, their pupils for all dark tetrad, they have 1.5 millimetres separated to the sides. They will screw you over. They have a perverse mind…
My other student, tried to screw me over, he confessed when I figured it out. He tried to leech 97% and give me 3% but he didn't even give me that. They form short alliances, but later doesn't think win/win. But that happened earlier
Sociopaths wear a mask, psychopaths doesn't
Narcissistic people have low self esteem, high ego. Most dark triad students can dress better and raise their self esteem and see clearly. Dark tetrad just feeds their ego.
This affects their emotional intellegence, or EQ, not like I.Q. Their score is low, they are usually snowflake cunts. Triggered, not because you are too direct, but because they have low self esteem. Typical of all my Indian students, all due to high narcissism…
Machiavelli manipulation, most dating coaches have no official training in marketing. They naturally know since they have dark triad, so they are Machiavellian. They know how to brainwash and manipulate the dark triad/autistic sheeps. RSD does this well.
IN OTHER WORDS, THEY AREN'T HERE TO HELP YOU, THEY ARE JUST THERE TO HELP THEMSELVES. THEY HAVE NO FRIENDS, THEY JUST FUCK EVERYONE OVER. SELFISH PLAN
WHY DID I MAKE THIS VIDEO ON YOUTUBE LIVE?
When you realized it, it isn't just referring to any one person, but almost half of my students. Most of the dating coaches, there is no variation. But in reality, it was directly towards Owen Cook
THE MOST UPSETTING THING WAS WHEN HE SAID HE WAS LIKE THE MATRIX AND TAKING PEOPLE OUT OF THE MATRIX. BUT WHAT PISSED ME OFF IS THEY ARE THE FUCKING AGENTS THEMSELVES ENSLAVING YOU WITH THE RED PILLED CONCEPT
I knew this sociopath has done nothing but leech off the RSD victims.
The problem was, a lot of Asians and Indians and those most vulnerable will believe him.
Since they were delusional and sociopaths, I thought they will be mentally trapped as he kept repeating this bullshit.
Someone ask me are you going to dismantle RSD? yes I am.
Nobody have ever mentioned sociopaths, dark triad or dark tetrad before. I like to be the first dating coach in the entire world to talk about it.
Without talking about it, you will see the industry run in circles.
Selfish dating coaches, who games their students.
It goes in a circle, over and over and over again.
IT BECOMES… A REVOLVING DOOR INDUSTRY
After these RSD sheeps gets screwed over, they go to the next RSD coach just to repeat the process, losing money and time.
I WENT TO CALIFORNIA JUST TO ASK DAN PENA HOW TO DEFEAT RSD, THIS TOPIC GOES DEEPER THAN YOU REALIZED
During the corona virus, they are weakened, you can see it in their faces. When a dating coach looks emotion, or stressed. It is because when they are scaling their business for bootcamps. They are literally losing money. It affects them emotionally.
Do I look affected? Nope, its not affecting my business since students needs results
THIS IS WHAT A TUMOR LOOKS LIKE… MOST SOCIOPATHS ARE LIKE TUMORS WHO INFECTS A HEALTHY HOST
I know it is kind of gross to most people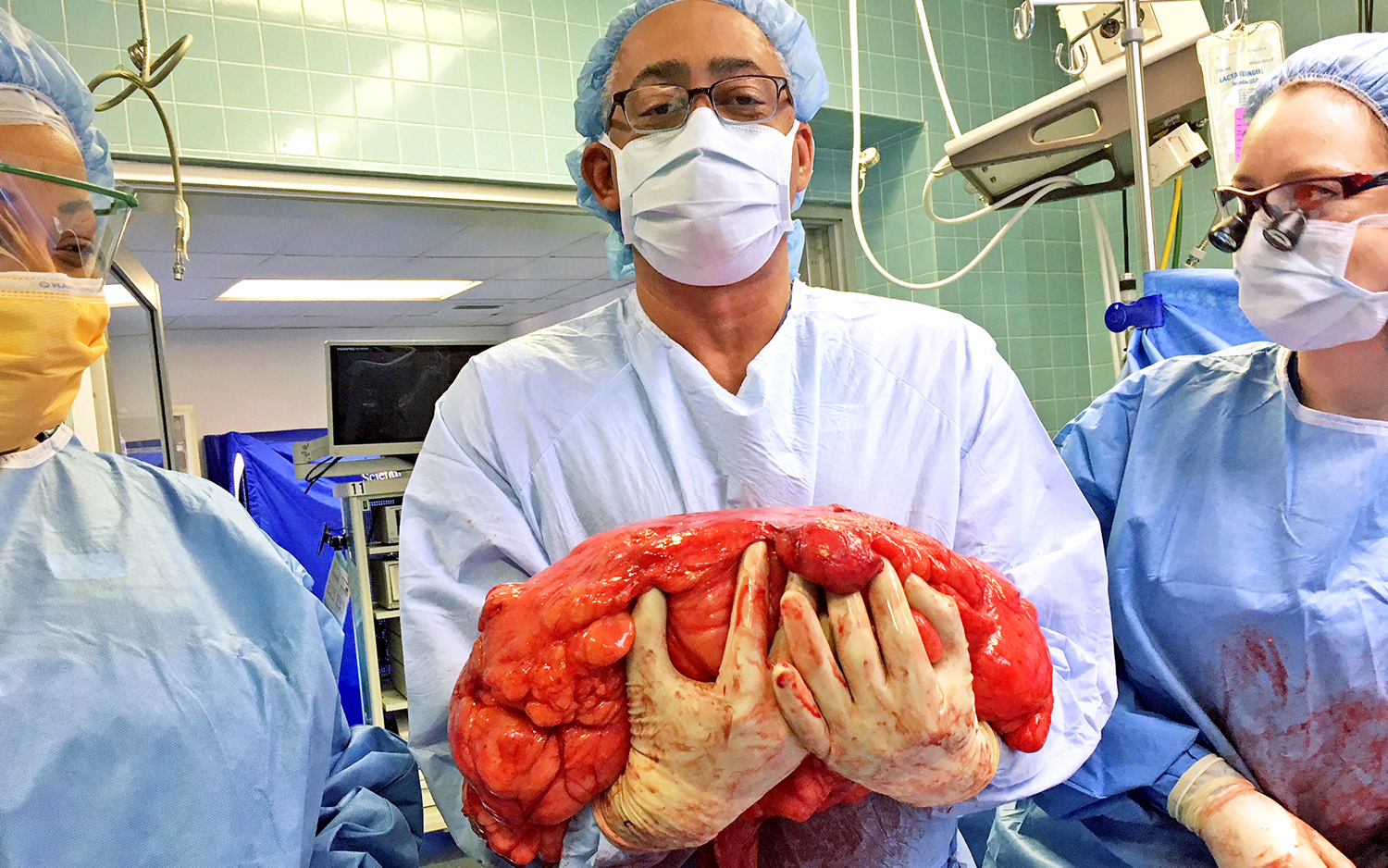 A tumor believes they are good.. though their limited perception.
A tumor leeches off the host, cut them out of your life
There is nothing good that can come out of a tumor, or dark tetrad, nothing.
It is not a normal growth…
A tumor is like a different frequency a low vibrational energy. RSD is just that.
RSD ALSO TALKS ABOUT MANIFESTATION AND THOSE TYPES OF CONCEPTS… BUT THEY ARE MANIFESTING A TUMOR ENERGY, OF EVIL
Another person said are sociopaths aware, I think they mean if they are tumor.
NO IDEA, IT JUST FLIES PAST THEIR HEAD AND THEY CONTINUE TO BE EVIL. SOME EVEN THINKS EVERYONE IS AS MUCH OF A TUMOR AS THEY ARE
MOST DARK TRIAD PERSONALITY, WITH SOCIOPATHY ARE TUMORS. DARK TETRAD ARE CANCER. ONE IS BENIGN OR YOU CAN CUT IT OUT, THE OTHER WILL INFECT THE HOST AND KILL IT
Once they are sadistic, dark 4, they are dangerous. It becomes cancer
LIKE I SAID FOR DARK TETRAD, ALWAYS ONE EYE IS MORE SEPARATED BY 1.5 MILLIMETERS.
THE MOST DANGEROUS DATING COACHES ALL HAVE IT. MOST OF THEM ARE JUST A TUMOR, WITH A SKIN WRAPPED AROUND IT FOR A FACE. THEIR EYES ALL LOOK LIKE SERIAL KILLERS. THEY CAN'T HIDE IT. THIS ISN'T A THEORY
THIS ISN'T A THEORY, WHEN THE EYES ARE SEPARATED, IT IS CANCER, DARK TETRAD
Even high self proclaim laycounts guy has it. Its not a theory
He also has it too for some reason, one eye slightly seperated, serial killer look, deluded, no laid testimonials yet, dark tetrad
SO THIS SOCIOPATH THEORY, IF ALL THE SERIAL KILLERS HAVE THE SAME EYES A DATING COACH, THAT BIT OF SEPARATION IN THE PUPILS, THEY ARE ALL SADISTIC
OPEN YOUR FUCKING EYES, THIS ISN'T EVEN DEBATABLE
Their minds are delusional and they don't even know it.
AN INTERESTING CONCEPT IS IT SEEMS TO MAKE THEIR RIGHT EYE MORE SEPARATED FROM THEIR LEFT LOOKING OUTWARDS. WHICH REALLY MEANS THEIR LEFT BRAIN IS CONNECTED TO THE RIGHT EYE, THEIR DELUSIONS. THE LEFT SIDE OF THE BODY IS CONNECTED TO THE RIGHT BRAIN AND THE RIGHT SIDE OF THE BRAIN IS CONNECTED TO THE LEFT
I had to check, same eye with self proclaimed high laycount guy, same eye, the right eye. Yep, i'm onto something big here.
This can't be a coincidence for the fish eyes, that points the opposite direction.
I ALSO TALKED ABOUT THIS SOCIOPATHIC GLOW AROUND THEM CHARMING THE SHEEPS
This charisma about them this glow that charms the sheeps
The greed, the power hungry, the screwing people over in their tumor minds are supposed to lead to reproduction.
They literally can turn on care around women. The tumors knows how to turn that on.
The higher the SMV the more of the tumor when vibbing with women, she always falls for it.
Women are attracted to the dark tetrad sociopaths if the SMV is high. It would just approach a certain amount and SMV it with value, game is just a value delivery system and they will close.
In reality they have no game, or social skills, just socio skills. Women will be into them.
They like the manevolent qualities, they see it as confidence, as dominance, as submission in her case.
If you don't have high SMV, the delusions will make you go in a downward spiral.
A lot of other dating coaches doesn't have a lot of daygame testimonials. Not to my capacity, not even close.
Since they have comorbidity, they also have many other mental illnesses that is combined like Autism.
Autism makes them more emotional, but that just emotes like one of the attraction switches. It emotes or vibe their SMV.
A lot of dating coaches are all focused on game, the sociopaths, the SMV deniers
They might have a bit of emotions, purely by the autism and sociopathy that can adapt.
But they don't have the social skills whatsoever, they might even sound robotic or spitting out lines, or routines
Some might have just enough body language or value to SMV it.
That is true of a lot of dating coaches.
They are just tall, strong and SMVing it.
But almost none of them have social skills, just socio skills.
There are some dating coaches with less than a handful of daygame testimonials, that is purely the delusions of sociopathy and autism, lack of social skills.
Its a mix and i'm glad for the first time ever someone finally talked about this topic.
I MIGHT AS WELL BE THE FIRST.
I'll be posting more testimonials soon after this.
Even new bootcamp trailers.
MIGHT AS WELL MERGE THIS POST WITH UPDATES
That's my new site. I'm not a website designer, so I don't know if it is good or not
I feel something is missing in the design. I already have the most beautiful site in the world for a dating coach. But something is missing about it.
The truth is, that a better design doesn't always convert. My old site, this one, actually converts 10x better.
Its strange, you think that a better design will.
I have the most powerful platform ever.
There will be so many video testimonials, this isn't even half of it.
THERE ARE ONLY 42 VIDEOS, THAT ISN'T EVEN HALF OF IT, WILL BE OVER 100 VIDEOS, MAYBE EVEN 140 OF THEM AFTER I READ THE TESTIMONIALS AND POST THE BOOTCAMP STUFF. I HOPE IT DOESN'T CRASH THAT SITE, THIS SITE CAN BARELY HANDLE MY VIDEO TESTIMONIALS
I will have some testimonials, then bootcamp trailers, which someone will help me with. There will be about 30. But I have like 45 bootcamp students laid, some of the earlier ones in my career in 2013 I forgot to save the screenshots.
I'll have to fish that out of my phone.
I have more students laid than you realize, this is just the beginning. Lots haven't even been documented. I have to go look though my old phone if it even works.
Nobody can really help already the worlds best dating coach. I'm going to get help to video edit from the guy who made this video.
He is one of the best video editors in the world, he didn't work as fast before. But he wants to help Asian men too.
OBVIOUSLY THE EDITING IS SO GOOD, I DIDN'T EDIT IT. I SUCK AT VIDEO EDITING
You should see the future bootcamp clips, holy shit.
He is one of the top video editors in his part of the world, he edits for a professional t.v station.
He will finish a documentary I was going to give that Asian student that screwed me over, dark tetrad. I saw it, he doesn't deserve it.
We both think it is like giving Judas his silver coins. Like I said, even that other student said I will split this much with you.
They think they are helping you, but they always lure you into their dark tetrad sociopathic narcisisstic plan. They are cancer, they are only there to help themselves.
IMAGINE IF THIS PERSON SCREWED ME OVER FOR 2 YEARS, NO COVID 19, HE COULD FINANCE HIS DEALS. SO ALL HIS BUSINESS PARTNERS ARE RICH. BUT SOMEHOW HE SAID LATER ON IT WILL BE 50/50 BUSINESS PARTNERS. WHILE I WORK AND CLOSE AND HE GETS ALL THE CREDIT, I WORK TO THE BONE
THESE ARE NOT THE BEST THING THAT HAPPENED TO ME, BUT THE WORST. GOOD THING I CAUGHT IT EARLY.
I LEARNED FROM MISTAKES.
It repeats itself until you can learn from it.
I won't work with PUAS with anything related to money in the future.
Most are toxic people.
Even the guy who got laid on the bootcamp clip. He eventually ghosted me, let it get to his head, turned evil. He just hidden it until he didn't need me anymore.
These people are not good, in their eyes they are.
They are not human, just tumors and cancer. They can't see that.
The point where they attack is when they ignore everything you say and stonewall you.
They learn you, they find your strengths and weaknesses, then the attack, try to possess. Much like a tumor, until you cut them out.
The other student still is thinking now like how sorry he is and how come he can't control it.
But he wrestles with the traits. Being evil and parasitic.
They can't see it
Like Charles Manson and Hitler also believed in their eyes they are good people and they can justify any evil.
They can't help it
But yeah, I will go after Tyler, but I can't see it being possible if we don't talk about all the mental illnesses of PUAS. The entire spectrum.
This is part one and the first time in history a dating coach really reveals the whole industry.
AFTER ALL OF THOSE ARE POSTED, THEN I WILL POST ALL THE SCREENSHOT TESTIMONIALS. SO MANY UNGRATEFUL SOCIOPATHIC NEGROS DIDN'T MAKE A VIDEO TESTIMONIAL 
There will be over 100 video testimonials, maybe even 150… 
I have to discard a lot of bullshit concepts about romance and all these things, they are a tumor, or pure.
The same ungrateful behavior
Former Justin Wayne dick lickers… ignorant
Even Justin Wayne is dark Tetrad… now you know
In the long term, these dark tetrad power hungry, money hungry tumors will screw over everyone. You don't need them.
All the other red pilled dating coaches are gaming you.
That's what you don't realize so it was important to talk about this topic.
ITS TIME FOR SURGERY OF THIS ENTIRE DAYGAME INDUSTRY
I have no found a cure for sociopathy yet, no matter how much psychology I know or how smart I am. They can't feel guilt and wear a mask.
Can you cure Charles Manson?
I found a treatment for aspergers for elite 30, elite 60 is working on autism, but a cure for sociopathy? We are a long ways off. I would need a decade…
Not even sociopaths knows they are sociopaths
Another update is, I have to write a book to teach Asian men mental toughness. But I don't know how to write a book.
-John Elite