Before we get to this story, the reason why my students are so good in daygame is their skills
They were not SMVing it, though value, value, value and using game as a delivery system
This is why a lot of my daygame testimonials were from people who used Elite 30: From Hardcase To Hero.
Even in the bootcamp, the first day is all social calibrations, or social skills too. Not game.
But somehow they always pull usually on the first day…
Vancouver isn't an easy place
In fact it is the hardest since you need good social skills
Most PUAs already given up due to Jan Lifestyle's RSD Tyler and Julien bullshit because they had no skills.
That is SMVing it, game is a delivery system, a delivery of value.
Especially when the instructor is better looking than 99% of the Asian in Vancouver. Taller than most and stronger. That's not even game.
OH RIGHT, I AM STILL REWRITING THE BOOTCAMP PAGE
https://johnelite.com/johnelitebootcamp/
BEFORE WE GET TO COOKING, HOPE IS NOT A STRATEGY
Imagine he was like hoping things turns out well. Just spam approaching meals like RSD. Just SMVing it, natural game it as they think… Or so they think
That is like SMVing it, isn't it?
Hope is not a strategy.
Imagine you took this mental bullshit filter to daygame, you just never have any skills.
Just cook eggs, you vibe your mental tumor bullshit and it taste like shit
Sociopaths are not good cooks, they have opinions as facts.
No matter how hard you try, your delusions will fuck up the meal…
You always think you are the expert
For me I didn't. It wasn't because of cooking, but the strategy I use for daygame.
For my student who closed 2.2 million and seeing 50k this week in his bank account with my training, seeing the skills manifest.
https://johnelite.com/2019/03/28/inner-circle/
I literally teach some of these skills in the inner circle like sales. I even went over beginner copywriting or sales letter skills.
Copywriting is purely my text game, same mental filter
WHAT MADE ME SUCCESSFUL AT COOKING, SINCE ALMOST ALL MY FOOD IS OVER 90% WHEN PEOPLE RATES IT WAS, I ONLY LEARNED THE NERUOPATHWAYS OF ALL THE VIDEOS WITH THE HIGHEST SCORES
I ignored any cooking advice that was below it.
I remember sociopaths tends to have this mindset. I won't listen to you until you made this much money.
Then I teach my students the same skills, then he closes 5k a month or 6k Canadian. The guy from Elite 30: From Hardcase To Hero. Or 100k a year was the middle eastern guy.
Now the Asian guy has closed over 2.2 million in 3 weeks using my game. The sales skill was purely from my mental filter for my daygame system, keeping people on the line mixed with some high ticket sales
2.2 million is about as high ticket as it gets
THE STUDENT HAD A SHITTY PORTABLE STOVE TOP COOKER. AT FIRST HE RATED THE POTATOES A LOWER SCORE DUE TO IT. LATER HE GAVE A 95% SCORE WHEN HE UPGRADED HIS ELECTRIC SKILLET
I really couldn't figure it out. I went though every step. Then realized he wasn't using any sort of good equipment
IT'S NOT EVEN THIS BRAND, BUT IT DOESN'T MATTER. ITS THE SKILLS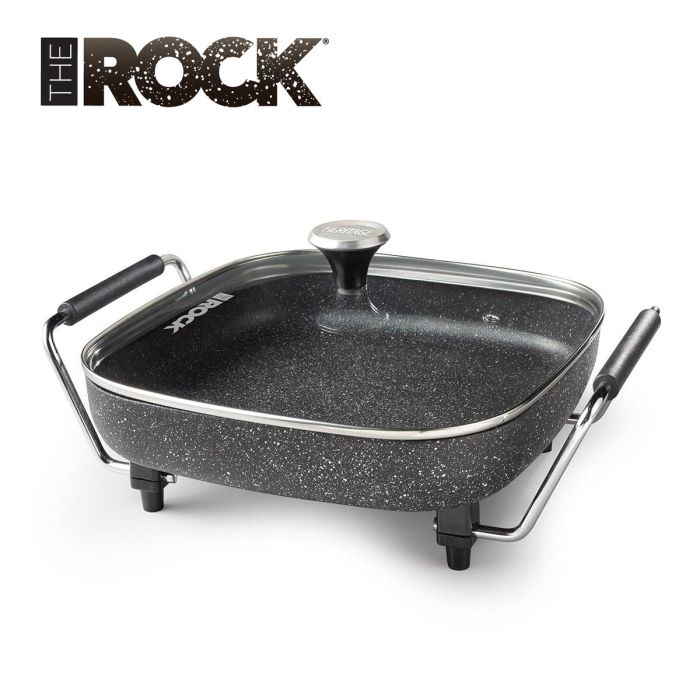 For Elite 60, I made him buy an electric skillet.
I told him this time it was going to be the best potatoes of his life.
He's Indian and vegetarian, so he only ate vegetables.
One thing I realized was, a lot of things were contributing to his weight gain, hair loss and lack of nutrition.
I made him take my vitamins and minerals. I have a secret set of suggestions, where I can take this stuff and not gain weight, but feed the cravings.
I did this during my K-Pop days.
I can tell you the whole its all looks thing. Its not true. I was very good looking before.
Latest video I got some of my looks back, the double chin disappeared.
Women finds the face more attractive, that attracts pretty girls.
Ugly girls didn't find me attractive, for they like height and muscles more, V shape.
But I digress. I just wanted to make a point, I knew how to hack nutrition and if I really wanted my looks again, I can lose weight. But the muscles helps more or V shaped. Even i I was a bit heavier.
I CAN'T BELIEVE THE STUPID DUMB FUCKING ADVICE PEOPLE GIVES FOR ANTI AGING. OR THE STUPID OLD LOOKING MEN WHO GIVES ADVICE ON IT…
ABCS of Attraction dumb older students goes to the wrong coaching. I'm older than a lot of those guys taking their course. But after the corona virus, I doubt anyone gives a shit.
I'm still doing well, my business was always digital for training.
HE COOKED THE POTATOES WITH OTHER VEGETABLES, HE RATED IT 95%
He liked it more than Indian food now
Just some of my vedgetables for a meal. Trust me I eat well. It's so good I don't have to even go to restaurants. After covid 19, its important to learn how to cook
I want to talk about Indian food, the vegetarian. Since I used to attack the craving supplementing it, so I never feel hungry. It made it easier to intermittent fast.
I would supplement that craving so I can do until 3-6 PM without eating.
Hell I could even fast for an entire day.
In the caveman days, they didn't eat for days at a time. Kind of like women in Ukraine. They just starve so they look good. They are forced to intermittent fast.
The problem with the Indian diet is, it is missing a lot of the supplements like protein, omega 3 fatty acids, which the brain is made out of, so is hair. Its missing all the minerals so it is easy to gain weight.
Look at Indians who are religious and eating that diet.
Indians are either super skinny or they are chubby. Even their women becomes what they call aunties after a certain age. They let themselves goes.
You guys knows what i'm talking about, for my Indian students.
YOU OFTEN SEE EVEN INDIAN WEIGHT LIFTERS WITH LOOSE SKIN, AN UGLY BODY, SO THEY GET CHUBBY AND TRY TO DO STRONGMAN
This is what happens if they didn't take steroids. The natural weight lifters.
Its really sad because they were in decent shape when they were younger then they decline as they get more religious wearing a big ass turbine with a huge ass beard repelling women everywhere saying they believe in god…
But of course I look at their good and I look at their actions.
If the actions are fucked up like middle eastern people, that's probably not god.
But the student cooked with the electric cast Iron Skillet for the first time. It was even better than my cast Iron skillet pan.
When the vegetables hits the pan, it sounded amazing
THE BIGGEST SKILLS PEOPLE IGNORES, LIKE COMMENTS, OPEN ENDED QUESTIONS IN ELITE 30: FROM HARDCASE TO HERO WAS, THE BASIC CONVERSATIONAL SKILLS
Which is to use salt, pepper and thyme.
All my meals uses that. It was heavenly.
Sociopathic chefs who ends up on Gordon Ramsays show Kitchen Nightmares will all not season the food.
IT WAS THE BEST FOOD OF HIS LIFE, ALMOST A RELIGIOUS EXPERIENCE
He told me how much he loved Indian food, but the restaurants doesn't even compare to this. Not even close, my cooking was on another level
Before he had a sweet tooth, since Indian food has a low of sweets like jalebis. 
When Indians were like you get free Jalebis, if you go to their temple. But of course they don't even wear gloves or wash their hands.
They literally have stronger immune systems, not even the corona virus can hurt them.
Most Indians…. CORRECTION, ALL INDIANS DOESN'T WASH THEIR HANDS AND PRETENDS TO
Even if the are born in Canada, washing their hands doesn't exist.
They will say they do, they pray many times a day, then they still don't wash their hands.
Now during the corona virus, washing your hands for 20 seconds is the only thing that can save your life. Or a trip to the hospital being on a ventilator. 
THE SECOND MEAL WAS A SIMPLE GRILLED CHEESE SANDWICH. BUT HOW CAN IT EVEN BE 98%
Lots of people made grilled cheese sandwiches but I never seen a recipe like mine
THIS ISN'T THE GRILLED CHEESE SANDWICH, THESE ARE SOME OF THE MEALS I CAN COOK. IF YOU HAVEN'T HAD HEAVEN ON A PLATE BEFORE. THE FOODS ARE BETTER THAN RESTAURANT QUALITY
I myself don't like handling food, since i'm very OCD
I wash my hands very often.
Luckily this kind of habits is important during the corona virus
Sometimes its the small tweaks that makes all the differences
The right neuropathways.
ITS JUST LIKE DAYGAME, I FIELD TEST EVERYTHING. EXCEPT I ONLY LEARN FROM THE HIGHEST RATED THUMBS UP MEALS AND IGNORE THE REST
Then after that, I see what they have in common
Then I split test it to many people until the food is adjusted past 90%
Then I write it down.
IT IS A SKILL. A TRANSFERABLE SKILL.
IN COOKING THERE IS NO VALUE, VALUE, VALUE, THEN SKILL SKILL SKILL
Its all a skill.
Only the skills are transferable.
That is why when I teach people sales, or copywriting, its based on my daygame skills, or text game. Public speaking, based on Elite 30, social calibrations skills.
That's why my students have hundreds more testimonials than others.
But there is a value system in daygame.
My point is nobody out there outside of my students has any skills
They just have to emotionally vibe their value, since they are so close to being over that line
Elite 60 has been such an amazing program so far
He's learning every type of life skill, high income skill and daygame skill even at home
Some students are not just hardcases, but impossible cases.
Their emotions are really emotional
They can't follow instructions well, you have to repeat it over and over
But he is learning how to overcome all of that
The speed he can do at work is amazing
Also, every category of his life is transformed.
His neuropathways is way better too
His mindsets are unlocked
He is taught how to manifest too,
improve his skill index
Elite 60 is not open to the public. It is a top secret program for impossible cases hardcases, or people who wants to get married, a long term girlfriend improving their high income skills and lifestyle
Hope you learned something and enjoyed this post
-John Elite