It's really the mindset. The better question is, how can you afford it? That's what rich people think. How can I make it happen
Personally I don't give a shit about the money. But when I hear people bargaining me during the coronavirus. It tells me one thing… Their mindset sucks and they are destined to lose out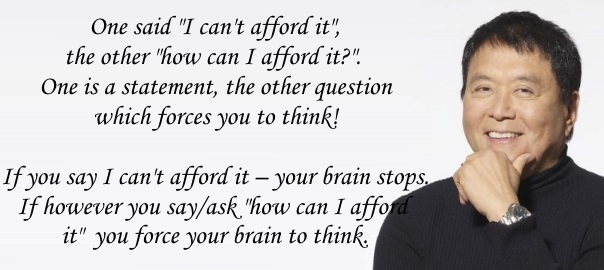 I believe I am the most important investment. By not investing in myself, I am making things harder in the long run
I read so many books during the corona virus like a mad man. Most people just watched Netflix
Its kind of like learning to speed read. There is no reason in the world to learn slow.
There isn't a single tactical or strategic advantage of learning slow. It just make you more frustrated.
Just as there is no reason why you should spam approach without calibrating at home. It just frustrated you if you don't have the SMV.
You have to think like the wrath triangle. Your high-income skills…
But I'm teaching body language and social skills. Other important knowledge and wisdom. That is more valuable and you should focus purely on your skills.
FOCUS ON MAKING YOUR FIRST 10K A MONTH AND THEN YOU CAN SCALE YOUR BUSINESS AND INVEST
Lets say for example a Red Pilled daygame coach doesn't focus on their skills. Sales, marketing, copywriting, public speaking and they just scale to more bootcamps ripping off the sheep.
What happens is once the corona virus hits their business has fallen apart.
For me I taught things online, people wants to gain the skills
Now very few people can maneuver out of the storm when their boats all sank.
Most are just waiting for the corona virus to pass so they can continue t rip you off.
MY POINT IS LEARN THE HIGH INCOME SKILLS, IT WILL SAVE YOUR BUSINESS
HE INVESTED IN HIMSELF, I OFFERED THE BUNDLE HE WAS LIKE NO I WANT KAIZEN. AFTER HIS LONG TERM GIRLFRIEND. HE WANTS MORE. HE HAS HIGH SELF ESTEEM NOW, TRANSFORMED BY MY COACHING
After all that success in Germany. Even in Portugal, where even other guys wanted to fight him because he was taking all of their women.
Even after he did that in front of everyone and pulled. Like a seasoned natural, conquering the city. If he stayed longer, he would converted that to a lay, since she was still texting him and begging on instagram
But after all that success, he still wanted to invest in himself though my training.
I used to yell at him, fucking learning copywriting you cunt. Stop being a bitch.
Now he makes 7K euros even during the corona virus.
He promised me if he made this amount he will put it towards his course of the top secret course Elite 60
People don't go for what is good for them, they want what feels good in the moment.
Its the saying you can lead a horse to water, but you can't make it drink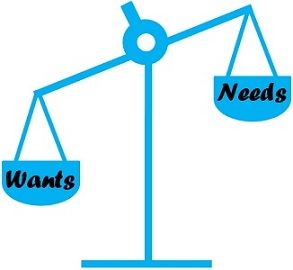 THIS STUDENT GOT SO MANY FUCK BUDDIES WITH MY PROGRAMS. TEXT GAME FOR MINORITIES AND ALSO THE ELITE BUNDLE. BUT HE DIDN'T WANT TO INVEST IN HIMSELF DURING THE CORONA VIRUS
This is the lower self mentality, where once he gets laid so much he lets it get to their head. I told you some people turn good, some lower self, then lastly the red eyed gear lower lower self.
I understand his counter points, but it was his excuses
Its better to eat and to put a roof over his head during the corona virus… Which is bullshit because he can apply for government assistance…
Other bullshit excuses, when he is ready, he will join later. Bullshit, prospects lies
Bullshit excuse, I don't have the money. He had the money before, he didn't join. I didn't tell him that… But seriously this wasn't the first time I asked
Yes, seriously I asked him before because a lot of the students who got laid with my coaching already joined.
Those other guys are the higher self types. They are more grateful, as grateful as a PUA can be.
But he kept making excuses
That kind of mindset, even though this business was online and doing well during the good times. In 3 weeks everything changed. Now the bad times.
His mindset of taking things for granted is what made him here today. Scaling, without focusing on skills…
PEOPLE KEEPS GOING FOR WHAT THEY WANT, NOT WHAT THEY NEED. 
KNOWLEDGE LIKE COPYWRITING, SALES, PUBLIC SPEAKING IS IN THE INNER CIRCLE NOW. HE COULD OF MADE BACK 10X MORE. BUT HE WAS THINKING WITH HIS LOWER SELF
It wasn't about the money, for the inner circle, Its a 180k course for only $180 USD. So people might take it for granted.
https://johnelite.com/2019/03/28/inner-circle/
Common with Filipinos, Indians, they never invest in themselves. When they do, they do it until they no longer have a problem. Then they stop investing in themselves.
Pain a great motivator short term, but not long term…
Its all about self-esteem, it has nothing to do with me, the rest is just bullshit excuses
There was another Filipino guy who also made excuses… Good excuses, but still excuses
He was like people are more poor. True.
But how can you afford it? I told him I am not going to give him a discount.
He kept bargaining with me. Like he can only afford $300…
If he took away the free Skype that comes with it, can he get a discount.
What kind of mentality is that? Discount, discount, discount.
ISN'T THIS THE SELF ESTEEM ISSUES AGAIN? ISN'T THAT THE SAME THING?
Believe it or not this wasn't the first time he was asking me.
Don't you see how important mindsets are?
If you are poor in mindsets, poor in spirit, pour in soul?
HOW YOU DO ANYTHING IS HOW YOU DO EVERYTHING!
What I mean by that is, how you do even these small things is how you do everything.
I didn't care about his money.
I could give him a discount at anytime tbh. But I don't do discounts.
If you got something cheaper, wouldn't you take it for granted?
If you took it for granted wouldn't you do it less well?
Don't you see John Elite doesn't give a fuck about your money? But he wants students who are open minded and ready to train?
Don't you see that he didn't have the mindsets to succeed at anything?
Resourcefulness is an important skill
When the going gets tough, the tough gets going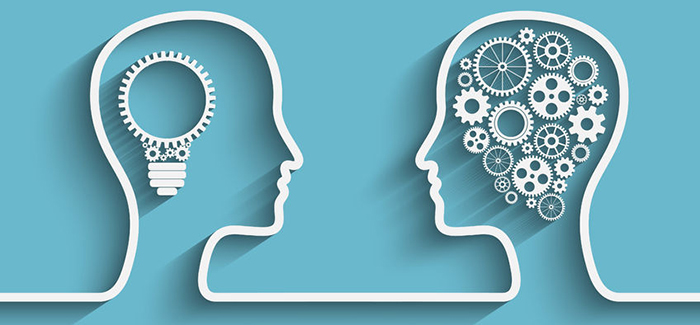 You really see what you are made out of.
Everything in my life, I've been though adversity. Where all the odds were against me.
Even when people were leeching off me like a parasite
I never had an easy life'
But that is where you develop strength.
You see when the sheep have money they love to spend on stupid shit.
The red pill dating coaches loves to take your money
Now when the times are tough, people watch netflix
Just can't wait to get back to their low self esteem high ego lifestyle.
The longer this corona virus happens the more people can be grateful for what they have.
Graditude is the real high vibrational energy.
That is a higher feeling.
Without gratitude, you go to your lower self.
It was like me empowering lower self scum bags.
HOPE YOU LEARNED SOMETHING
That's why I sometimes turn down money from people. People do beg to take my course. I banned that Filipino guy but he doesn't even care.
You can see in his mindset, while it was awesome he was Asian and applied the John Elite formula. Value, value, value, skills, skills, skills, game.
He was still at the end of the day, ungrateful.
I see this all the time.
Sorry for the delay writing a post yesterday, I am writing these post one at a time
INVEST IN YOURSELF. IF YOU ARE STUCK INDOORS FOR A WHILE, WHY NOT INVEST IN SKILLS? I MYSELF INVESTED IN A MUSE 2 A WHILE AGO. I'M NOT SAYING YOU SHOULD BUY IT. I'M SAYING I AM INVESTING IN MYSELF
I never meditated in my life before and most people knows I'm very aggressive. This might help calm down my mind and overall health. Of course I will use it
This was like I don't know, few hundred, I didn't care.
I also bought a ton of books and read it all too during the pademic.
The amount of books I read is insane. But the books of the elite. So they can trade neuropathways to upgrade their minds.
MAYBE CONSIDER THE ELITE BUNDLE. FOR $600 INVESTMENT, YOU CAN USE IT OVER AND OVER PRACTICING INDOORS.
MAX OUT YOUR SKILLS ONE AT A TIME, CALIBRATE
RSD SPAM APPROACHES HAS ZERO CALIBRATIONS
-John Elite