WATCH THE VIDEO, YOU WILL LEARN MORE THAN YOU EVER HAVE ABOUT THE TRUTH OF DAYGAME THAN ANYTHING IN YOUR ENTIRE LIFE
There I was, a daygamer who only cared about game trying to learn every game style in the world.
The thing is, at the time I was skills because I thought it was all game.
The big problem was that its not all game, but its actually value, value, value, skills, skills, skill, game.
That meant I had to learn every system from white dating coaches and discard 99% of the dirt to find the golden nugget, which wasted a lot of time because I thought it was all game like all the dumb red pilled sheeps out there.
Then, as if by chance, something amazing happened…
I discovered fashion, social skills about value when I started teaching students seeing taller students or white students got laid more due to value!
Instantly it became crystal clear to me how to improve my student results, because I saw as a dating coach I have more students laid than all daygame coaches in the world combined.
My plan was to start getting every student to cut their hair on my bootcamps.
So I started to change their fashion too and picked out their outfits because one outfit might not work for another student, even with the same height and race. But I didn't stop there.
I then started to implement social skills, social calibrations into the training.
After that, we started teaching emotional control, not emotional impact for the impossible case students with a rotten tumor vibe that turns off women.
Building on that success, I decided to create a product called Elite 30, also the course of a social calibration called Kaizen.
I call it "Its not all game, but value, value, value skills, skills, skills, game".
With Its not all game, but value, value, value skills, skills, skills, game I can now get any students laid, no matter how impossible case they are because its not all game, but skills. While other dating coaches can't!
And that's why I'm so excited to share this with you so you can get these types of results too!
NOW YOU CAN SEE WHY SPAM APPROACHING DOESN'T WORK. IT IS AS CRAZY AS GOING TO AN MMA FIGHT WITHOUT PREPARING FOR IT, TAKING MASSIVE ACTION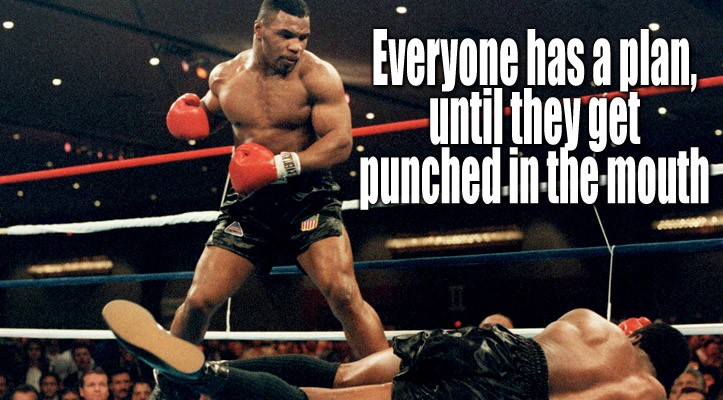 How did it feel to believe in taking massive action without any skills? Was that fun?
You got one lay or two, like winning 2 boxing matches losing over 50 in a row…
Unless you were tall and a positive stereotype working out.
Or you didn't get any one coach after another, or boxing coach that teaches you to just go out there into the ring and learn that way SMV it.
Imagine every women, the score you ever banged was amateur leagues, higher and hire.
Then you have people like Todd V who just box half the match and say it is a victory, or another pull.
Where is the pull again? But you believe him because he is white
YOU SEE HOW INSANE THAT THINKING ITS?
While the sheeps are snarling at me, with their offended sheep face. Without a thought in the world.
They are saying BAAHHAHAHAHAHHAHHAHAAAAAAAAAAAAAAAAAA
WAIT, SO EVERYTHING FROM OTHER DATING COACHES WAS INEFFECTIVE? TO SPAM APPROACH? YEP, PRETTY MUCH
Whenever you hear just approach and calibrate in the field. I can guarentee almost 90% of the time these guys who gives these tips are preselected by women.
The truth nobody want to hear is… The more value you have, the less game you have or less skills.
I hate to tell you, but they don't need as much to get over that line. They are already, tall, a positive stereotype race and preselected.
You are just going to worship and burn yourself out with your misconceptions.
They prey on you because of your misconceptions. Meaning you always thought it was one way, but as you know with my training, the opposite is true.
ALL MY BOOTCAMP STUDENTS GOES THROUGH SO MUCH DISCIPLINE AND DRILLS
No pain, no game. Or skills
Drills becomes habits. It would be insane to walk into a boxing match over and over SMVing it, only those with value, or genetic advantages will win.
Nowhere in the world do they not train you in a training areana or at home. I just simply take this home training idea to the bootcamp.
ELITE 30: FROM HARDCASE TO HERO MODULE 4 TEACHES YOU HOW TO PRACTICE AT HOME. ITS NOT LIKE I AM PULLING THIS INFORMATION OUT OF MY ASS TO SELL TO YOU DURING THE CORONA VIRUS
Its been in the course for years. Wtf. Module 4 literally teaches you how to apply this stuff at home. Its one of my secret weapons of daygame. Otherwise the kind of things you see me do in infields are nearly impossible on the first try. I practice the skills over and over at home with drills
Yeah its actually on the course.
Everyone skipped this chapter because they believed its all about spam approaching.
Maybe I should of made this module 3 and module 4 is the 30 day challenge.
But I thought people will do this one and not take action.
Now you realized that, even if they are taking action, their 30 day challenge was structured in such a way that they practiced one skill at a time.
THAT'S RIGHT, THE WORD SKILLS. NOT GAME, SKILLS, SOCIAL SKILLS, SOCIAL CALIBRATION SKILLS…
All this time you never seen it. You were just taking action selling yourself like a boxing match, without practicing. Hoping to calibration in the ring, after getting knocked out over and over.
This is the type of thinking those with high SMV will tell you.
Even for minorities, white blue pilled guys will say, just be confident, talk to her. Race doesn't matter.
Its literally the same mental filter.
IF YOU WANT AN ADVANTAGE, LOOK LIKE A DIFFERENCE RACE. UP THE LADDER IF YOU CAN
If your Indian, try to look more black or Latino. Or try to be more white washed.
Latino is downgraded to neutral stereotype now and Asian men at 1/10, is now 0.5.
So you have to focus on your skills and boosting your value.
You don't know what you don't know. Don't assume you are decent at social skills.
EVEN MY PAKISTANI MENTOR WHO ISN'T ATTRACTIVE. BUT HE SURE AS HELL ISN'T SHORT. HE HAS SOME SHOULDER AND V SHAPED BODY. 
PAKISTANI IS WAY HIGHER ON THE SCALE, THAT'S THE SECRET. 
THAT'S VALUE, PRESELECTION
I was practicing at the mansion he literally told me not to.
They don't get it.
OLD WAYS ARE INSANE, NO OTHER INDUSTRY NEVER PRACTICES AND GOES IN THE BOXING RING, NONE, NONE WHATSOEVER EXCEPT DAYGAME…
IT IS POSSIBLE THE ENTIRE DAYGAME INDUSTRY DOESN'T HAVE ANY SKILL, THEY JUST SMV IT AND JUST TO GET OVER THE LINE SOMETIMES?
WOULDN'T IT MAKE SENSE FOR ASIAN MEN TO TRAIN LIKE A NINJA?
I don't always agree with everything, but he is a mentor with a higher SMV. He might not be good looking, but like I said, height and race matter way more than looks.
Or value matters more, he does have a mansion afterall
Also, he is a high value natural, don't you see the high value naturals they know how to make use of all these categories?
They all have maximized social skills, even more than the general population.
They have way more confident body language
their emotional intelligence is perfect, no weird autism vibe or creepy sociopathic vibe
THEIR GAME VARIES BASED ON THEIR SMV, BUT HAVING THESE CATEGORIES MAXED OUT IS WHAT THE INNER CIRCLE, THE REAL ONE IS ALL ABOUT
WILL I CONTINUE TO TEACH THE GAME LIKE THIS? PRACTICE AT HOME THEN OUT THERE LATER? OF COURSE…
HE STARTED AT HOME
HE ALSO PRACTICED AT HOME FIRST AND WENT OUT THERE
SUCCESS LEAVES CLUES
I'M SORRY TO TELL YOU, IF YOU HAVE LOWER SMV, YOU BETTER IMPROVE THE SKILLS FAST. OTHERWISE, YOU WILL SMV IT, WITHOUT ANY SKILLS, BUT WHAT YOU CALL GAME IS JUST SMVING IT WITH VALUE…
It takes 30 days to form a habit, so it takes that fucking long.
-John Elite