THAT'S THE PROBLEM WITH RSD SHEEPS, THEY PICK 3 RSD COACHES AND THEY LOSE 6 YEARS OF LIFE AND SAY I GUESS THAT IS HOW LIFE GOES… WTF!
First they like Tyler, oh that didn't work. Lets go to Julien Blanc, he looks alpha. Then they go to Todd V. Their life is over.
SHEEPS ARE SO STUPID AND PROUD OF THEMSELVES, THEY DON'T REALIZE THAT THEY CAN LOSE 6 OR 7 YEARS OF THEIR LIFE BEING BURNT A FEW TIMES BY BAD DATING COACHES
They love to mentally masturbate so much, it supercedes even geting results in daygame.
These sheeps are such sheeps even if they get results with my training, some still have a need to worship other dating coaches, not getting results because of their excessive need to be a narcissistic cunt
Every time someone acts narcissistically makes me want to punch them square in the nose, or headbutt them square in the nose, metaphorically speaking.
I don't mind if you have some type of accomplishment if you achieved something.
I earned my right because I am the worlds best daygame coach.
But you haven't earned shit to be narcissistic.
SHOW ME ONE INFIELD WHERE A WHITE DATING COACH PULLED IN DAYGAME FROM RSD? TODD V, ENDS HALF WAY, NOPE, VERY FEW EVEN HAS IT FROM RSD OR NONE. BUT YOU STILL BELIEVE THEM BECAUSE OF THE MARKETING. YOU ARE A SHEEP
If you said okay this white guy, has no pull infields, but he called it a pull called Todd. In any other industry, they will call that fraud, or you will have the better businss bureau investigating them.
But somehow in this daygame industry, these sheeps are like women. They are emotional and clutching to these tall positive stereotype chest muscles as if they were scared women sheeps.
LIKE I SAID, THESE GUYS WHO ARE SNOWFLAKE CUNTS SHOULD JUST REPLACE THEIR PENIS FOR A CUNT.
WHAT IF ALL WHITE DATING COACHES ACTUALLY SUCKS SHIT IN DAYGAME. THEIR RACE IS 10/10, THEIR LOOKS 7, THEIR GAME ISN'T EVEN 3 ENOUGH TO GET OVER THAT LINE OF FUCKABILITY… BECAUSE THEY HAVE NO SOCIAL SKILLS. THEY ONLY HAVE SOCIO SKILLS…
What if. So instead of projecting your reality they must be good because they are white.
Unless they are naturals or part of the inner circle, their lack of social skills, they might suck shit.
BUT JOHN IS HATING, MORE DUMB SHEEP THOUGHTS. NO BRAINS AT ALL, DUMB AS HELL.
You need a good kick in the ass to wake up
Shhhh, a secret, they are only doing night game and tinder because they sucks shit at daygame. You are taking their night game results which requires no social skills or emotions.
Just SMVing it, as daygame results. Lol.
ANOTHER DUMB COCKFAG ASIAN GUY, WAS  LIKE SUCKING OFF RSD, MOST LIKELY HE DIDN'T GET ANY RESULTS AFTERWARDS. NOW WANTS TO SUCK OFF QUEEFING CANASANOVA. LETS COMPARE STUDENT RESULTS. I GOT LIKE OVER 360 LAID/PULL TESTIMONIALS AND ALL DAYGAME. NOT NIGHT GAME
He didn't want to hear the coach was 6'2.
That's what happens when you are Asian, autistic, sociopathic, deluded and narcissistic.
These guys have to fail a few times before they listen to me.
So he got a lay maybe with RSD at nightgame, no results daygame.
I told him to fuck off
Sometimes I do kick out people. He still has the RSD mentality.
Like looks don't matter. But if you talk about it, he was so RSD, what you call a RSD victim.
Like I told him, most of my students were RSD victims.
He doesn't know how much their stuff doesn't work in daygame
If he trains with Queefing Cansanova, even if he might get night game results, none daygame, its fine.
He needs to learn the hard way.
Sheeps like him isn't aware of his autism or narcissism.
One guy trained with Jan, who was just as narcissistic. He thought the world revolved around him.
He got a lay night game after using my fashion but didn't show up leaving me to wait in the rain in downtown before my batteries died in my phone.
He later took Jan's course.
LIKE I SAID, IF YOU CAN'T CALL OUT A GENETIC ADVANTAGE AND CLAIM ITS ALL GAME, FUCK YOU, I WILL CALL IT OUT.
He doesn't realize he dress like a fobby Asian and has no path to victory.
I say fail twice, but that will snap this student out. But I banned him forever.
I say with mindsets like these people, so red pilled. I bet all my students reading this will laugh like they all been red pilled once and failed. Then trained under me and got a few lays.
MAYBE HE NEEDS TO WATCH THIS VIDEO AND TAKE HIS HEAD OUT OF HIS ASS
I SHOULD MAKE A YOUTUBE LIVE VIDEO CALLED DEAR RSD SHEEPS.
Never underestimate how dumb an RSD sheep is.
I'LL TELL YOU WHY HE IS STUPID. HE MIGHT HAVE THE INNER GAME OF RSD, LOOKS DON'T MATTER, ETC.
OKAY I THINK THAT WAY, BUT I'M CALIBBRATED IN FASHION AND SOCIAL SKILLS, SOCIAL CALIBRATIONS AND TONALITY.
You try to explain it like this, ads, that aren't calibrated, nobody clicks though it.
They don't get it.
Most of these dumb Asian men, they don't get 1/5 won't procreate.
They just don't get it.
Maybe this guy might though night game, but maybe get off the field o something. For dumb people like that, stick to night game.
But he doesn't get it. No thought.
People like that needs a swift kick to the nuts, metaphorically,
but he doesn't get it, why did you kick me there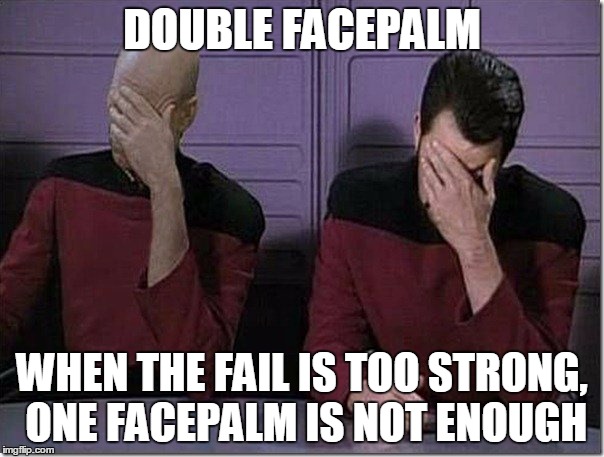 You will facepalm so hard, but they don't get it.
Yeah, maybe not every type of student is suitable, especially sheeps.
Then you have these cool quotes, ripped out of Apple. But they don't get it.
"To the disgruntled ones getting burnt by every other positive stereotype dating coach.
Here's to the negative stereotypes minorities. The short underdogs. The enlightened.
Here's to the ones who see the world differently.
They're the ones who like my inventions and innovations that get students getting laid.
They're the ones who push the human race forward for negative stereotype game.
While some may see us as the crazy outsider ones, I see enlightened daygamers
Because the people who are enlightened enough to believe that race, height, muscles matters and you have to adapt with compensation theory.
They can change the world with me and my mission to help 1.5 billion Asian men raise their SMV and 500k minorities are the ones who actually do.
JOHN ELITE, THE RELUCTANT HERO WHO NEVER THOUGHT HE WILL BE A DATING COACH.
18 YEARS IN THE GAME. BUT TURNS TO BE THE BEST DAYGAME COACH IN THE WORLD
"Think outside the RSD, Mystery Method, Simple Pickup,
London Daygame, Justin Wayne, box."
But they don't get it. They will fail and fail and fail dressing like shit.
ITS A PROBLEM WITH LOW SELF ESTEEM AND HIGH EGO. SO HIGH EGO AND SUCH LOW SELF ESTEEM THEY CAN'T EVEN THINK CLEARLY, BUT THEY DON'T GET IT.
Until they dress better, better haircut of my choosing, not their honger fashion, they won't think clearly, are deluded,
but they don't get it
so fuck off if you are a sheep. There is a no worship policy, '
I tell them to fuck off, go fail somewhere else,
They will still ask me for a bootcamp,
THEY DON'T GET IT, PLEASE KINDLY FUCK OFF
BUT THEY DON'T GET IT,
God damn sheeps.
https://johnelite.com/johnelitebootcamp/
I am updating the bootcamp page, I'm not liking the copywriting, it can be better. I'll restructure it.
So far it is drawing in the sheeps,
Maybe I need to write, not for sheeps or not for narcissistic low self esteem sheeps, who are autistic, but they don't get it.
-John Elite