I GET IT A LOT OF PEOPLE ARE SCARED SHEEPS AND DON'T WANT TO INVEST. BUT THE TYPE OF BEHAVIOR OF THE CORONA VIRUS SHOWS YOUR TRUE NATURE
I mean, it shows some people use feelings vs using their logic. I'll show you your true nature and if that isn't what you want, maybe its time to course-correct
SCARED SHEEPS SAYING CORONA VIRUS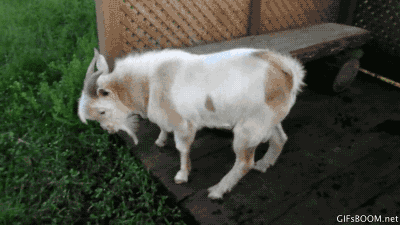 THE FIRST TYPE ARE THE SHEEPS. THE SNOWFLAKES AND THE SHEEPS MIGHT BE THE SAME TYPE. ARE YOU A SHEEP? BAHHHHAHHAHHAHHAHAHHAHAHAHHAHAHAHH
Qualities of a sheep, they fall for everything because they are selfish. They can be easily gamed.
Since their ego is high, their self-esteem is non-existent, a lot of these guys fell for RSD at some point before.
Their ego is high, self esteem low. Plus all the fears turns off their brains, they can't focus and are in panic mode.
They get more selfish like oh no, lets save the money and hide in a bunker.
You know the type,.. opposite of me.
Scared dumb sheeps with low I.Q.
Now they get more cuntish more than ever. Their tonality sounds more angry, abrasive like sand paper as if they have sand in their vagina
They have no skills, are employees of the lowest kind with no skills other than their jobs.
These types of sheeps has nothing good to offer the market place
THEIR BRAINS HAVE SHUT DOWN
THE SECOND TYPE ARE PEOPLE THAT DOESN'T GIVE A FUCK ANYMORE AND MENTALLY GIVEN UP IF THERE ARE NO MONEY TO BE MADE
There are actually a lot of dating coaches like this.
Even a lot of marketers are like this.
They think if they can't sheer the wool from the sheeps, then its not worth sheering the wool at all.
They are full of apathy, instead of working on skills or whatever. Everything they do is tied to making money, they don't give a flying fuck whether you live or die.
They are like parasites. With nothing to feed on, they starve and don't give a fuck
THE THIRD TYPE ARE THE VULTURES. THESE GUYS ARE THE GUYS BUYING EVERY BIT OF TOILET PAPER AND OPPORTUNISTIC USERS. AMAZON SHUT THEM DOWN FROM SELLING IT AND NOW THEY ARE STUCK WITH ALL THE TOILET PAPER AND HAND SANITIZERS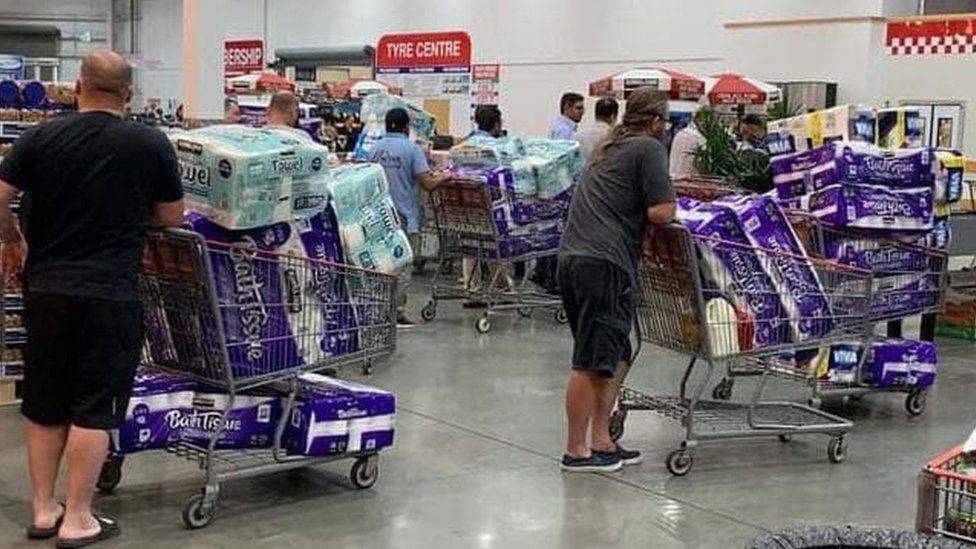 The jokers speech in the movie the dark knight was very important. He believes when shit hits the fan, disaster, people will screw each other over, show their human nature and screw everyone over…
THE ONES WHO THINKS THEY CAN GAME THE SHEEPS AND GET THEM TO SUBMIT TO AUTHORITY. SO EVERYONE FALLS INTO THIS FUNNELS
THERE ARE THE OVERLY EMPATHETIC PEOPLE WHO ARE OVERLY CARING FOR OTHERS. THEY WANT TO SERVE BUT THEY NEED TO TAKE CARE OF THEMSELVES TOO.
These people needs to becareful they don't catch anything out there
As they say, these are the guys who are selfless.
ANOTHER TYPE IS, I AM GOING TO GO OUTSIDE, I DON'T GIVE A FUCK WHAT YOU THINK TYPE
They will be like you go, girl, don't let them tell you what to do until she is in the hospital with coronavirus
Or the guy who is like not taking it seriously and he doesn't get sick, but he spreads it everywhere type.
The people really show their true characters in a time of crisis because of emotions
THIS IS THE MAIN REASON THEY ARE USING SOME CURFEW OR LOCKDOWN BECAUSE THESE MOFOS CAN'T STOP WALKING OUTSIDE
THE UNEMOTIONALLY AFFECTED, I DON'T FEEL A FUCKING THING BUT WILL PRETEND I DO TO GET ALONG WITH THE SHEEPS TYPE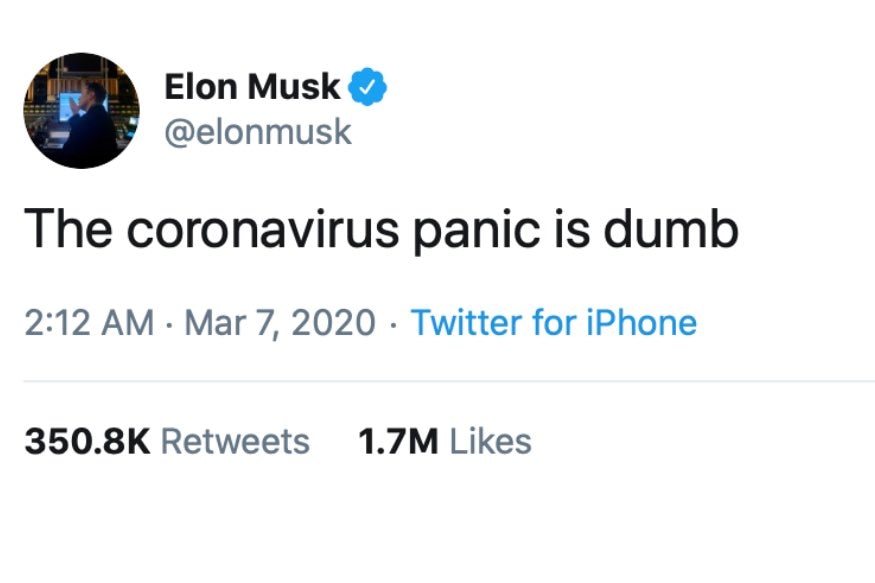 They really don't give a flying fuck. Most of these types of guys are like leaders, born with no emotions. But Ruthless and they don't let emotions bothers them.
Sociopaths never makes it to the top, they are too emotional and delusional to. But this type makes it to the very top of any industry.
THE SAVIOR TYPE, WHO IS GOING TO HELP OTHERS WHO DOESN'T CARE ABOUT MONEY
I really don't. One person is debating in his mind whether or not he should get my bundle or Elite Playbook.
I get it, people are losing their jobs or making less.
At this time I bought many books to learn new skills.
At this time it is the perfect time to sharpen the saw, to improve your skills.
If time goes by you don't improve your mental filter, neuropathways with my game, you will struggle.
After a few months that goes by and the lockdown is lifted, you will be without any skills.
I still post on youtube without expecting anything in return.
The red pill style coaches seriously doesn't give a fuck except making money…
So if there is no money they don't post.
But I posted as often as I can on here too. I don't give a shit.
It helps other people.
I'M ALSO TELLING THE STUDENT WHO WON 3 TOASTMASTERS AWARDS. TOO BAD THEY MIGHT CLOSE OFF THE COMPETITION, HE WOULD OF BEEN WORLD CHAMPION UNDER MY TRAINING
HE CLOSED 1.8 MILLION OF DEALS SO FAR.
He is focusing purely on his skills.
Like they say, when the going gets tough, the though gets going.
I told him use this resistance now to force yourself to evolve and adapt.
For this guy enquiring about my products, I was going to not sell it to him. I don't know if I should.
I worry the student has low self esteem. I often tell them to fuck off to RSD and fail with them if they want comfort.
You will get no comfort here, but skills.
I just need to make sure his mindset or head is screwed on straight.
People who doesn't invest in themselves often has low self esteem. THEY DON'T BELIEVE IN THEMSELVES, THEY DON'T WANT TO BELIEVE IT. EVEN WITH 430 LAID/PULL TESTIMONIALS
They look at all the work, they say fuck that.
Its an emotional intelligence issues.
If the other students succeeded they have to justify their failures. But instead this is the best time to get a head start.
This is a life preserver.
In the future if I don't think a student is a good fit, I will just tell you that and fuck off. Or raise the price dramatically so you take it seriously. I don't have time for guys who are total pussies or timid or weak.
Go to RSD if you want to fail, get comfort.
You know what you signed up for when you are training with me.
Even John teaches his timid students how to fight in bootcamps. John really doesn't care about your feelings or any of your thoughts as long as you do what I say and you get the results.
You can hate me later. That's how I roll.
The opposite of RSD.
The take your money and like to comfort you as they extract it from you.
You hired me to get you a result. So open your dumb sheep mind and adapt. Its like the military, just do it.
SIR YES SIR
How else do you think I get so much student results? I was even tougher before. Maybe that is exactly what you need right now.
This year I did have more Asian student than before. But a lot of you need to man up and stop being pussies. It not cute to women when you freeze up.
STILL I WANT TO HELP THIS STUDENT, BUT IF HE IS HAVING ISSUES INVESTING IN HIMSELF, THAT'S COMMON OF RSD VICTIMS. THEN HIS MINDSETS AREN'T READY FOR CHANGE. HE FEELS THE PAIN BUT DOESN'T WANT TO CHANGE BADLY ENOUGH
IF HE IS READY, I HAVE A LOT TO TEACH HIM.
HE DIDN'T SEE THE SKYPE OR MY MENTAL FILTER AS VALUABLE EVEN IF IT HAS ALL HIS ANSWERS…
-John Elite