EMOTIONS, FEELINGS, PERSONALITY, TURN OFF ALL EMOTIONS IF YOU ARE AN IMPOSSIBLE CASE EVEN IF RSD SAID TO USE HIGH VIBRATIONAL ENERGY AND POSITIVITY
There is nothing positive about RSD, they are a death cult. This post will give you clarity that I am teaching you the opposite to RSD. My entire game is the complete opposite, the opposite is true and it will help you with your vibe issues
You think a snowflake RSD victim like this with high ego and low self esteem can vibe positivity? Nope.
They can only vibe negativity, pretending to be positive, like this cult leader
YOU KNOW IT ISN'T ABOUT POSITIVE OR NEGATIVE, SNOWFLAKES ARE ALL NEGATIVE.
Impossible cases have a vibe like a dead fish though. Or a tumor, or cancer. I get a headache just by talking to them long enough
The death vibe of a rotting fish or impossible cases. Only 5 students gives me a headache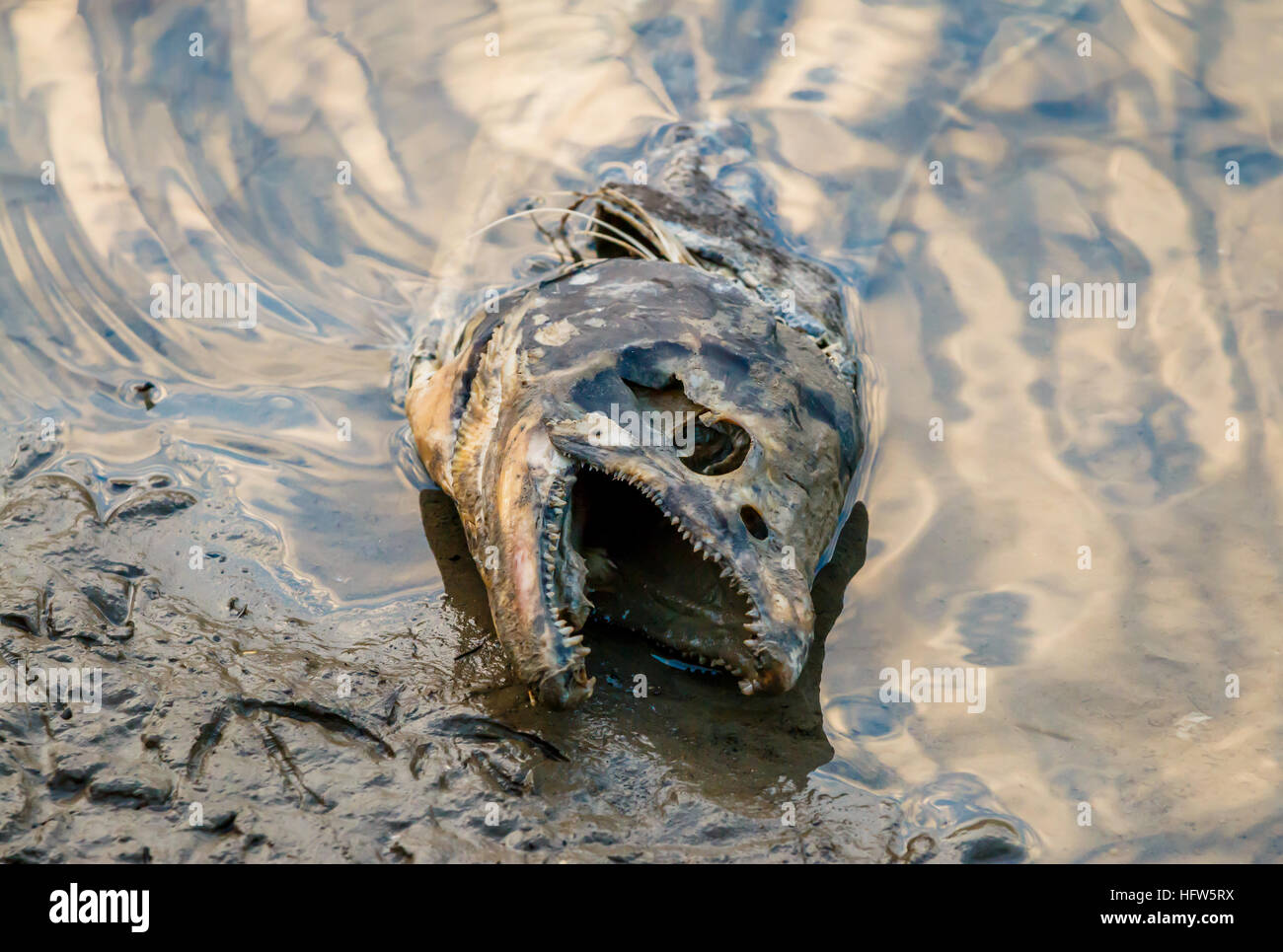 So what is the solution John?
Not feel anything?
YOU DAMN RIGHT.
SEE IT FROM MY MENTAL FILTER, IT WAS ALWAYS LIKE YOU HAVING A TUMOR OR CANCER. SO NO MATTER HOW MUCH YOU FLIRT, TEASE, CONNECT ITS COMPLETELY AFFECTED
Eww that's gross John,
BUT SO IS YOUR VIBE! THAT IS HOW WOMEN SEES YOU, YOU TURN THEM OFF!
A lot of guys who are Asian for example are narcissistic. They give you that vibe, those RSD v\ictims and they try to be high vibrational energy but they are pure cancer.
Their self esteem is so low that their ego is so high. Like a sea saw.
One goes up the other goes down.
Maybe the process of elimination is the key and also focus all on Social skills, pulling tactics with domiance and for the emotional side, just turn that off for now.
elimination
detoxification
a better version
the best version
Just turn if all off and eliminate everything for now. I promise you with Elite 30: From Hardcase To Hero you will go further when you turn off the dead fish smell.
LESS IS MORE, IN THIS CASE THIS IS MORE TRUE THAN EVER. YOU ARE ALREADY IN THE DEFICIT, NOT THE POSITIVE WHEN YOU ARE AN IMPOSSIBLE CASE
Introduce back emotions when you learned how to practice body language over and over like Kaizen.
Once your death vibe is corrected, then you can worry about everything else.
LESS IS MORE, LESS IS MORE.
PEOPLE TELL YOU TO JUST VIBE IT, JUST FLIRT MORE, TEASE MORE, CONNECT MORE, BUT WITH THIS IMPOSSIBLE CASE VIBE, ITS BROKEN. THAT IS BAD ADVICE. I SAY ELIMINATE ALL EMOTIONS FIRST AND WORK ON SOCIAL SKILLS. FOR FLIRTING ASK A QUESTION TO LEAD HER MIND
Why do women read romance novels?
Is that like porn for me but for women the same thing? I don't get it. Its just words.
You didn't need to flirt, you didn't need to lower your voice, although you can, then comment on her body.
You just needed to lead her mind around.
DO YOU THINK ASIAN MEN ACTUALLY HAS ENOUGH EMOTIONS TO FLIRT IF THEY NEVER FLIRT BEFORE?
IF THEY DID, WOULD SHE EVEN FEEL IT OR KNOW IT IS A FLIRT?
OR WILL YOU HAVE THE DEATH VIBE?
SO JOHN ARE YOU SAYING, FIRST REMOVE ALL THE EMOTIONS, THE DEAD FISH. THE DEATH VIBE. THEN ELIMINATE IT. THEN SLOWLY INTRODUCE BODY LANGUAGE, CORRECTLY THEN WHAT IS NEXT?
Then you can worry about flirting when you can congruently move your body and face in a flirty position.
But how many Asian PUAs can even move their face or change their voice?
But how come I can get them laid?
Social skills, social calibrations.
But remove the wrong vibes.
When your body language finally can congruently hit the right notes, then worry about hitting the right emotions tone and the words.
Non-verbal communication and tonality matters more than what you say.
Then you can add the better version with Elite 30: From Hardcase To Hero and the Elite bundle.
Then you can add the best version when you Skype or take a bootcamp.
https://johnelite.com/2014/09/01/elite-30/
https://johnelite.com/johnelitebootcamp/
I will be back on Youtube Live soon. A student is really hurting, he needs help and I will spend some time to fix his mind.
Maybe i'll see you guys around, will be at the mall.
RSD screwed him up their ideas and shit.
WHY IS YOUR DAYGAME SYSTEM, IS SO COMPLETELY OPPOSITE TO RSD OR OTHER DATING COACHES? WELL THE OPPOSITE IS TRUE ACTUALLY. IT PUTS YOU IN THE TOP 1%.
If you look at every top 1% they always do the opposite to best practices.
So its not more flirting or teasing?
Do you think any of my sttudents without emotions, or empathty seriously can emote?
come on now, you can tell by listening to their testimonials. Its all value.
Looks, height, muscles = value
money = value
race/lifestyle = value
social skills = skills
social calibrtions = skills
emoting = skills
game = persuasion
VALUE, VALUE, VALUE, SKILLS, SKILLS, SKILLS, SKILLS PERSUASION/GAME
get it?
Anyone who tells you its all game is really negative, calling it limiting beliefs or some nonsense. Its everything. Everything matters.
If i'm so wrong, why do I have so many laid/pull testimonials?
This is a working solution for impossible cases.
MY BRAIN HURTS AFTER TALKING TO AN IMPOSSIBLE CASE FOR 5 HOURS. HE DIDN'T GET ANYTHING, WAS DELUSIONAL AND BORDERLINE RETARDED
MY BRAIN REALLY HURTS, I TALK FAST LIKE HIM NOW BECAUSE THAT'S HOW HE FEELS
HIS BODY LANGUAGE WAS FINE,, UNTIL HE GOT TIRED
WHEN HE THOUGHT HE HAD A CHANCE GOOD THINGS WERE HAPPENING, THEN HE WANTED TO SAIL HIS BOAT TO LOSE YOUR VIRGINITY ISLAND AGAIN CRASHING
MY BRAIN HURTS. ITS LIKE THE DEATH VIBE
THIS STUDENT ALMOST GOT KIDNAPPED AND RANSOM OR KILLED BY LATINO HOST FAMILY OF SOCIOPATHS. I SAVED HIS LIFE ACTUALLY.
HE NEVER SUBMITS HIS EGO, MY REBUKE. NEVER SAYS YES SIR, SO MUCH EGO.
ONLY 5 STUDENTS ARE THAT RESISTANT.
THEY BELIEVE THEIR OPINIONS ARE FACTS
10 TRAITS OF A SOCIOPATH LIST. THAT'S JUST ONE SET OF PROBLEMS TO DEAL WITH, ADD ASPERGERS, AUTISM, NARCISSISM, ON TOP OF THAT. LIKE STACKED PROBLEMS
MY EASY CASE STUDENT JUST IS TEACHABLE AND HE JUST DOES IT. THESE PEOPLES NEED TO BE RIGHT IS RUINING THEIR LIFE. WIN AT ALL COST MINDSET OR DELUSIONAL.
THEY ALWAYS SAY I WAS RIGHT, THEY KEEP MAKING THE SAME MISTAKES BECAUSE THEY HAVE A 100000000000000000000000000000000000000000000000000000000000000000000000000000000000000000000000000000000000000000000000% BELIEF IN THEIR BRAIN HIJACKING THEM THEY ARE RIGHT AND CAN NEVER BE WRONG. BUT THEY KEEP CRASHING INTO LOSE YOUR VIRGINITY ISLAND AND BE NEEDY.
IMAGINE IF LOSE YOUR VIRGINITY ISLAND IS LIKE OVER THERE, BUT THERE ARE RAPIDS IN THE WATER, OR ROCKS. THEY DON'T AVOID THEM.
WHEN THEY TAKE IT SLOW THEY GET THERE FASTER, BUT ALL OF A SUDDEN THEY SEE AN OPENING, OH FULL SPEED AHEAD AND THEIR BOAT CRASHES AGAIN TO LOSE YOUR VIRGINITY ISLAND
ITS LIKE BAKING A CAKE, THEY HAVE TO ADD THEIR OWN INGREDIENTS TO IT, WHICH IS SHIT BECAUSE THEY ARE DELUDED AND THINK THEY ARE RIGHT. BUT I ALWAYS ENDED UP 100% RIGHT FOR ALL THE STUDENTS. I HAVE NEVER BEEN WRONG YET. THEY ALWAYS ADMIT I AM 100% RIGHT 3 TO 6 MONTHS. EVEN IF THEY RESISTED BEFORE
IF I'M ALWAYS RIGHT WHY NOT LISTEN? THEY CAN'T ANSWER THAT QUESTION. THEIR MIND PLAYS TRICKS ON THEM
I AM LOSING A LOT OF TIME TEACHING THEM, WHY DOES THE UNIVERSE WANT ME TO TEACH THEM?
DO THEY DESERVE IT?
IF I SOLVE IT FOR ALL OF THEM, I SOLVE A SUPER PROBLEM NO PSYCHOLOGIST, PSYCHIATRIST, SCIENTIST CAN SOLVE YET.
ONLY JOHN ELITE CAN DO IT.
But somettmes I'd rather teach more normal cases or hardcases.
But they want a solution.
SOME ARE WALKING ON WATER A BIT, THEN THEY SOMEHOW SINK…
AT THE END THEIR EMOTIONS OR VIBE ALWAYS FUCKS THEM OVER
FINAL THOUGHTS
What shocks some of the impossible cases the most. They believe that other students are like them.
They don't even say yes sir.
They are no required, but you look at my best students. They all say it as a sign of respect they submit their ego and will do it my way.
THE IMPOSSIBLE CASES HAS HEIGHTENED SENSATION FROM AUTISM. EVEN IF THEY DID THINGS RIGHT CORRECTLY, THEY WILL BREAK DOWN IN THE END, DUE TO THEIR EMOTIONS. THEY WILL COCKBLOCK THEMSELVES WITH HEIGHTENED EMOTIONS.
Normal cases gets it done right away, are changable.
Some impossible cases listens, but for a short while, then they still are unchangable.
That's why I yell to change their skills.
If you leave them to their own devices, they will self sabotage.
Its not all game, red pilled. They think game game game game game game game results.
ITS ACTUALLY VALUE, VALUE, VALUE, SKILLS, SKILLS, SKILLS, SKILLS PERSUASION/GAME
The ones who actually gives me a headache, you are among the worst of my students. The top 3 worst. It is a miracle you guys got any results whatsoever.
Not everyone gives me a headache.
I mean it's so hard to listen because I have to get through the sociopath layer, then autism then Aspergers, then narcissism.
The general population is not like this. They wouldn't come to me.
UPDATE:
I WOKE UP SO I CAN DESCRIBE THE FEELING I GOT FROM THE DEAD FISH CONCEPT OF MY STUDENT.
I CAN UNDERSTAND WHY HE SOUND DEPRESSED WHEN HE TALKS OR TALKS FAST SLURRING HIS WORDS.
IT WAS THE SAME DREADFUL FEELING OF THE OTHER STUDENT
BOTH TIMES I FEEL STUCK. LIKE THE OTHER TIME I FELL IN THE MUD CLUMSY, THERE SEEMS TO BE A CLUMSY FEELING.
ITS LIKE THAT MAKES THEM SO EMOTIONAL THEY CAN'T EVEN FOCUS ON ANYTHING. SO NO INFORMATION GETS THOUGH. PLUS THEIR SOCIOPATHIC MINDSET
THIS FEELS WORST THAN DEATH IMO, THIS IS WHAT THEY GO THROUGH 24/7, OUCH, NO ONE SHOULD EXPERIENCE THES EMOTIONS. ITS HORRIBLE
IT FEELS LIKE THESE PEOPLE ARE LIVING ZOMBIES, ROTTING FLESH  JUST TO TURN OFF THE ENTIRE WORLD AND TO EXIST IN HELL.
HARDCASES I DON'T FEEL THEY HAVE ANY OF THESE TRAITS.
PLUS ANOTHER ONE IS ASKING FOR FREE ADVICE ON WHATSAPP JUST BECAUSE OF HIS CUNTISH NATURE. ONE OF THE TOP 3 WORST STUDENTS.
THEY LIVE IN A CONSTANT NIGHTMARE OF DELUSIONS, THEY BELIEVE THEY ARE ALWAYS RIGHT.
I CAN'T BELIEVE ALL THIS SHIT IS EVEN REAL.
THEN THERE IS A CONSTANT RAGE, THAT LAST MORE THAN A DAY, ITS ONGOING. ITS WEIRD.
THEN A SENSE OF A LACK OF BELIEF IN ONESELF, ALSO DISPAIR. MAYBE THAT IS HOW IT FEELS LIKE.
I THINK MOST OF THESE PEOPLE HAVE BEEN REWARDED BY THE WORLD BY BEING ALIENATED FROM IT
NOT EVEN THEIR SMV WILL HELP THEM, WITH THIS TYPE OF AUTISM.
I HAVE TO LIKE PUNCH SOMETHING LIKE A PUNCHING BAG JUST TO RESTORE MY MIND
IT FEELS LIKE IT TAKES 2 DAYS OR SOMETHING AND I CAN'T EVEN THINK PROPERLY IN MY MENTAL FILTER.
THEY NEED TO SEE THE EXTENT OF THEIR DAMAGE. THE SAME TIME MY RICHARD MILLE FELL INTO THE MUD TOO.
THAT IS THE DEATH VIBE THE ROTTING FISH VIBE THE TUMOR VIBE.
I NEVER MANIFESTED THAT IN THE MUD
THEIR EMOTIONS ARE SO NEGATIVE AND STRONG, THEY LITERALLY MANIFEST BADNESS IN THEIR LIFE
I HIGHLY RECOMMEND NOW THEY TURN OFF ALL THEIR EMOTIONS FIRST AND SORT IT OUT LATER REINTRODUCING EMOTIONS LATER WHEN THERE IS NO MORE TUMOR OR DEAD FISH ROTTING VIBE.
IT ALMOST FEELS LIKE THINGS LIKE THEIR NERVOUS SYSTEM OR THEIR ADRENLINE OR CIRCUITS IN THEIR BRAIN CONSTANTLY GETS OVERLOADED BY EMOTIONS. ITS WEIRD, MAYBE THAT'S WHY THEY ARE EMOTIONAL OR SOMETHING.
OUCH
SECOND UPDATE, ALL THE MANIFESTATION POWERS ARE COMING BACK. I AM GETTTING MY CLEAR THOUGHT AGAIN.
THE BEST WAY TO EXPLAIN HOW THEY THINK I BELIEVE I AM STARTING TO CRACK THE CODE.
THIS IS A GATLING GUN, IT OVERHEATS WHEN ITS FIRED TOO MUCH
That is what it feels like for them.
Then it cools down, then you fire it again, it over heats.
Once over heated it is easier to get overheated again
THE GUN GETS HOT WHEN THEY GET OFFENDED
Then they fire bullets
But that is like rage that causes it to overheat
Also, the thing that makes it spin as if you were putting your finger on the trigger is the depression, it doesn't stop spinning
I HOPE THIS METAPHOR MAKES SENSE BECAUSE EVEN IF THEY TRIED TO CALM DOWN AND TRY TO BE IN CONTROL. TRY TO RELAX IN REAL TIME. OVER TIME THEY WILL OVER HEAT.
IN DAYGAME THE LONGER THEY ARE IN THE SET, TALKING TO A WOMEN THE MORE LIKELY THEY WILL OVER HEAT.
I think managment of these emotions by shutting them off will make things better.
This turns people off.
All my thinking is back, I had to punch a punching bag a bit to get it back. To let go of the rage, but I have a feeling that is what they go through.
The red pill, blue pill, purple pill, black pill, MGTOW all these concepts gets into the students heads and shuts them down completely.
It hurts their believability in themselves and fills their head with nonsense.
Their brain separates or compartmentalizes things.
Tbey never put the concepts together, they get angry, confused, etc.
Even if you have a high SMV or sexual market value. Women likes you, this can still affect you.
ANOTHER METAPHOR. SOCIOPATHS MIGHT NOT UNDERSTAND METAPHORS. THEY ARE OFTEN LIKE HUH?
METAPHORS IN THE BRAIN IS LIKE THEY RECALL CONCEPTS IF THEY ARE BRIGHT
Its like martial arts. Imagine you were tense, you can't throw strikes, be reactive and get knocked out in the octagon.
Knowing how to turn off your nervous system and relax allows you to throw strikes and do take downs and submissions.
You can't do that expending all your energy, you will lose.
It's the same with women, they see you anxious, they see bad genes autism, not a potential mate, then they disregard you and see you aren't able to relax. You have no survival value, you can't handle tough situations like stress.
ELITE 60: IMPOSSIBLE CASE TO HERO
I WONDER IF I SHOULD RELEASE THIS COURSE IN 2023?
WHY SO LATE? BECAUSE GREATNESS AND PERFECTION TAKES TIME FOR THE TECHNOLOGY TO CATCH UP.
I think it will help a lot of people. Not all students are hardcases, some are impossible cases the worst of the worst no other daygame coach wants to teach.
UPDATE AGAIN AFTER A WHILE IT IS HARD TO SMILE, IT FEELS LIKE THE CORNERS OF YOUR MOUTH CAN'T. WTF. LOL.
THAT IS LIKE THE AFTER EFFECTS. MUST BE TOUGH BECAUSE THAT IS LIKE LIVING IN HELL IN YOUR OWN BODY. THAT'S WHAT IT FEELS LIKE, OUCH.
I'm also going to film a new series about all the pills, blue pill red, black, purple representing all sorts of different shit in dating. So ill be out. But will add more content soon. Production for Youtube, is behind schedule.
-John Elite