I WROTE AN EMAIL COPY AND PASTED IT FROM MY SITE AND IT DIDN'T SHOW UP. JUST GREY STUFF WITHOUT WORDS WHEN I THOUGHT IT WAS IN WHITE. MY BAD. ANYWAYS READ IT HERE. IT WORKS ON MY PHONE, BUT NOT LAPTOP
Hear this LONDON student story and see if you were making the same mistakes…

He was a daygamer trying to cold approach in London.
He really wanted to learn daygame so he wouldn't have to get rejected for his mental illness .
He wanted to be able to have the daygame skills to close women and he could get laid.
The thing is he was trying to find the right daygame system.
That meant he wasn't able to have the daygame skills to close women, let alone get laid in London
HE FVCKED HIMSELF OVER GOING TO KEZIA NOBEL. WHO'S SYSTEM DESTROYS MANY MINORITY MENS LIVES AND MY LONDON STUDENT
LEARNING FROM HER DAYGAME SYSTEM, YOU ARE BETTER OFF DEAD. A WOMEN CLAIMS THEY KNOW THE PSYCHOLOGY OF OTHER WOMEN. ITS BULLSHIT. THE ONLY WILL TELL YOU COMFORTING ADVICE.
A FISH CAN'T TELL A FISHERMAN HOW TO REED UP A FISH, JUST HOW TO GET THE FISH TO THE HOOK OR BAIT. NOTHING MORE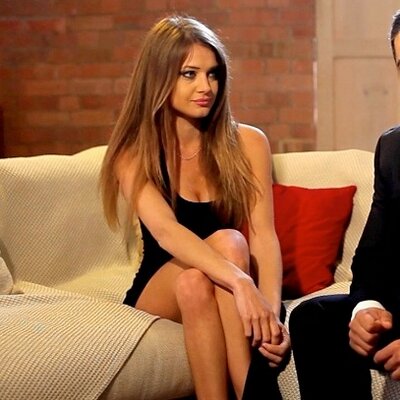 She is friends of ABCS of Rejection for daygame. Look how well that turned out, but I digress…
To make things worse, he felt terrible because he went to Kezia Nobel's bootcamp and got no results.
He felt even worse about the situation because she is white and he is white.
He felt like he got totally ripped off.
LONDON BRIDGE IS FALLING DOWN, FALLING DOWN FALLING DOWN. I TAUGHT IN LONDON AND LONDON DAYGAME COACHES WERE CLUELESS
Of course no offense to my friend Yad, but to the other coaches

The problem was that none of it worked at all.
Which meant London daygame systems weren't working in London, which killed his confidence.
Then, as if by chance, something amazing happened…
SUCCESS LEAVES CLUES.. HE FOCUSED ON ELITE 30
THE GREATEST PROGRAM IN EXISTENT. NO ONE WANTS YOU TO KNOW SOCIAL SKILLS AND SOCIAL CALIBRATIONS MATTERS MORE THAN GAME BECAUSE THEY MAKE MONEY THAT WAY

That's when He Found out about John Elite, got Elite 30: From Hardcase To Hero all for social skills and social calibrations!
It was now crystal clear to him how to get dates , because he saw that you can't short cut the game if you have some form of mental illness which impairs your social skills.
He also learned that social skills and conversational skills you hear from other dating coaches aren't the same things,
you need to go to learn from John Elite instead to learn the real social skills that don't sound gamey. Since game is actually built on top of social skills, not the other way around…
As a result he bought coaching from the inner circle facebook group
After he did that, he started to work on his lifestyle and fashion.
Suddenly, he was getting women more interested when John Elite made changes to his social media background.
That's when he realized that the secret to cold approach in London was social skills is the foundation that needs to be built first.
His plan was to start cold approaching, but I suggested he change his hideous background on facebook since he was halfway cut off from the laptop.
So he started getting some results without being auto rejected.
But we didn't stop there.
I then get him laid that way.
He was surprised at my mental filter even if he was white and I was an Asian daygame coach with the most students laid in the world and every race.
After that, we told him to get a haircut and replace his avatar.
But there was still a problem…
He still had other mental conflicts and went to Todd V for some type of training and got zero results.
TODD BULLSHITINE, WHO WAS RESPONSIBLE FOR DESTROYING MORE OF MY WHITE STUDENTS DAYGAME LIVES THAN ALMOST RSD. HE IS RSD EVEN IF HE WAS RSD. RSD CONCEPTS ARE TOXIC BECAUSE YOU JUST REMEMBER CONCEPTS. WITHOUT BUILDING THE NEUROPATHWAYS OF PHYSICAL TRAINING
I never seen him even pull once on Youtube. He stops his infields halfway or gets in a cab and its a pull. 
YOU HAVE TO BE STUPID TO BELIEVE THAT.
BUT YOU ARE BECAUSE YOU WERE SO BRAINWASHED YOU IMAGINED HE PULLED
Realizing my training with the only thing that got him anywhere.
He apologized to me again for falling for white dating coaches like Todd V
He fell for it again. OPPS HE DID IT AGAIN…
Most of which I told him had no daygame laid testimonials. WELL EXCEPT ONE. Lol.
Yet you still fall for it, what is wrong with you people…
He ended up getting so frustrated that he decided to really go on in on my training.
He put down a deposit for Elite Playbook even if he can't afford it because he knows he has to earn my trust that I will even want to train him again…
The John Elite Playbook so he can skype me in the future and get some infield analysis.
After he got laid a second time again.
When he finally updated his facebook avatar picture and I gave him tips, that he had this impossible case head tilt and his expressions were very sad and angry.
I had to rephotoshop his picture to look happy and remove that head tilt
This slideshow requires JavaScript.
That I had to photoshop all of it out.
He got laid again right after that advice
He wants to get The John Elite Playbook so he can skype me in the future and get some infield analysis. .
He can now get laid with my golden nuggets even before he gets the John Elite Playbook.
I then started to let other London daygamer use The John Elite Playbook so they can skype me in the future and get some infield analysis.
THE BIGGEST REALIZATION. YOU SHOULDN'T CHOOSE A DATING COACH BASE ON HIS RACE. THEIR GAME MIGHT NOT BE THAT TRANSFERABLE. YOU ALSO HAVE TO CONSIDER WHERE DID YOU TRAIN IT. WAS IT AN EASIER PLACE?
It was very clear for him that he shouldn't go to a white dating coach because he was white.
Same as black students should go to black dating coaches if they are black.
Or Indian students going for Indian dating coaches just because they are Indian
Or Latino students shouldn't go to Latinos just because they are spanish
HIS FUTURE PATH
After putting a deposit for The John Elite Playbook so he can skype me in the future and get some infield analysis. ,
He was not only able to get laid twice with my coaching,
He also has been able to stop going to white dating coaches just because they are the same race.
It is just as bad as all black people voting for Obama just because they black he black so they voted for him automatically because they can now get laid with John Elite's coaching.
I'LL READ OUT THEIR DAYGAME TESTIMONIALS FOR THEM BEING UNGRATEFUL…
I mean I did update the homepage to post more video testimonials.
I have a lot more coming. I was lazy.because I invested that time to learn a new skill. A new 30 day challenge I set for myself to develop a new habit
And in the end, all of this means I'm now able to get every single race laid time and time again and you shouldn't choose a coach purely because he is your race.
All races come to John Elite because they want results. Not to worship me. 
YOU PUT THIS OFF FOR HOW LONG NOW.
KNOWING TIME AND TIME PEOPLE NEED THIS FOUNDATION TO GET LAID.
MAYBE ITS TIME TO STOP BEING SNOWFLAKES AND START TO TRAIN WITH ME.
IF YOU DON'T HAVE THE MONEY, START HERE. INVEST IN YOURSELF,
DON'T MAKE THE SAME MISTAKE THIS GUY MADE. HE WHITE I WHITE I TRAIN WITH HIM NONSENSE. LOOK AT HIM NOW AFTER HE WENT TO THE WORLDS BEST DAYGAME COACH, ME. IS IT YOUR TURN? 
Yes, I did post a lot more video testimonials on the front page now secretly.
I haven't even posted the Bootcamp stuff or read out loud some of the testimonials.
But if I am making sense to you, you shouldn't have a bullshit reason not to train with me.
You want results right?
I don't want to be liked. If I am liked, I have done something wrong.
Or get no results with Todd V.
FOR YOUR MENTAL BULLSHIT. JOHN ELITE IS THE WORLDS BEST DAYGAME COACH. HE JUST POSTED LIKE MORE TESTIMONIALS ON THE FRONT PAGE.
SERIOUSLY, LIKE IT CAME OUT OF NOWHERE. PLUS THERE WILL BE EVEN MORE AS IF IT NEVER ENDS. 
WHY ARE YOU NOT TRAINING WITH THE BEST DAYGAME COACH?
WHAT IS WITH THE MENTAL BULLSHIT? 
WHY DID YOU WASTE MONEY ON OTHER COACHES? 
WHAT'S WITH THE NARCISSISM AND LOW SELF ESTEEM? 
WOULDN'T YOU GO TO THE BEST SURGEON? 
RATHER THAN LET THEM BOTCH THE SURGERY? 
BUT ITS AN EMOTIONAL THING, NARCISSISM AND LOW SELF-ESTEEM THING. 
CAN'T THIS BE EASILY MANIPULATED BY MARKETERS? ARE YOU MARKETED TO SO WELL BY OTHERS YOU DIDN'T EVEN KNOW IT YET? 
IS IT REALLY TRUE, IF THE COACH GETS RESULTS YOU GET THE SAME RESULTS? OR IS THERE MORE TO IT THEN THAT? 
OR ISN'T IT BETTER TO FOLLOW THE TESTIMONIALS? 
ISN'T IT BETTER TO SAY HE BLACK I BLACK, I VOTE OBAMA OR JUSTIN WAYNE.
WHEN YOU WON'T EVEN GET RESULTS SINCE I HAVE TO FIX MOST OF HIS STUDENTS ANYWAYS AND THEY STILL WANT TO GIVE CREDIT BECAUSE THEY RATHER JUSTIN WAYNE HAVE CREDIT…
BUT THEY KNOW HE CAN'T GET CREDIT BECAUSE THE PICKUP ARTIST FORMERLY KNOWN AS JOHN WAYNE WAS THE ONE WHO GOT YOU ALL THE RESULTS.
YOU ARE CONFLICTED AND TOTALLY DISDAIN. WHAT KIND OF MENTAL BULLSHIT IS THAT?
OR JOHN YOU SHOULDN'T BADLY TALK ABOUT PEOPLE…
ARE YOU SHEEPS? SHOULD I SPEAK IN YOUR LANGUAGE BECAUSE ONLY MY POTENTIAL STUDENTS UNDERSTANDS MY LOGIC. 
SO … HEY JUSTIN WAYNE FANS… BAHHHHHHHHHHHHHHH!!!! BAHHHHHHHHHHHHHHHHHHHHHHHHH BAHHHHHHHBAAAAAAAAAAAAAAAAAAAAHHHHHHHHHHHHHHHHHHHHHHHHHHHH
DO YOU GET IT NOW? 
ARE YOU A SHEEP? I DON'T TRAIN SHEEPS. I TRAIN RATIONAL PEOPLE WHO ARE ABLE TO GET RESULTS BECAUSE THEY GET IT.
MAYBE YOU DON'T, YOU JUST PAY MORE TO HAVE YOUR WOOL SHEERED OFF BEFORE THE SLAUGHTER BECAUSE YOU GET TRIGGED EASILY BY LOW SELF ESTEEM
P.S I COUNTED ON THE FRONT PAGE, 26 MORE LAID/PULL TESTIMONIALS I CAN MAKE WITH SCREENSHOTS AND READING THEIR STORIES OUT. THAT WILL PUT IT UP TO 74 LAID/PULL VIDEO TESTIMONIALS PLUS I HAVEN'T EVEN DONE THE BOOTCAMP STUFF
YOU HAVE TO ASK YOURSELF, WAS IT YOUR EGO IN THE WAY? WHAT IS THE OBJECTION? ITS ALL ABOUT YOU AND YOUR RESULTS.
NOT EVEN SURE IF THIS WEBSITE CAN HOST OVER 100 VIDEO TESTIMONIALS.
So at 428 laid/pull testimonials, the students must got laid so many additional times too when you think about it.
Even if they got a 10 lays and told me, but that only counts as one testimonials if I posted it all at once.
SUCCESS LEAVES CLUES, TIS GOING TO GET EVEN MORE IN THE FUTURE. I HAVE ALL THE GOLDEN NUGGETS, GOLD COINS AND GOLD BARS OF THE GAME. IT IS TRANSFERABLE. IT IS MY DAYGAME SYSTEM.
IT WAS DESIGNED FOR ASIANS, BUT TRANSFERS TO EVERY RACE.
-John Elite