THERE ARE STOPS I HAVE CREATED THAT ARE DIFFERENT THAN ANY OTHER DATING COACH OUT THERE. CREATED FROM SCRATCH TOO, WHERE DID THEY COME FROM?
You can't miss this video because I am revealing my point stop. I have no problems giving away early pieces of my game in such detail.
GAMINGELITE, MY OLD DATING COACH NAME, CREATED THESE STOPS FIELD TESTING EVERY COMBINATION AND SPLIT TESTING IT. THE REAL STORY
This was in my product and I was called GamingElite. A lot of this will start to make sense.
GAMING ELITE'S BACK STORY OF HOW HE CREATED THE DAYGAME FRONT STOP AND BACK STOPS
I was a dating coach called GamingElite before I joined any company trying to figure out in 2015 the best way to stop field testing every combination. I really wanted to create a good stop for my students so I wouldn't have to get women walking by me all the time or students .
I wanted to be able to stop women, hook the sets and I could get them to stop women more consistently.
The thing is I was getting all women to stop. That meant I wasn't able to stop women, hook the sets, let alone get them to stop women more consistently.
To make things worse, I felt terrible because I didn't fully understand why some stopped while others didn't. I felt even worse about the situation because the other stops I was field testing in 2015 didn't work. I felt like I was mislead.
THE EXISTING STOPS REALLY WASN'T ADEQUATE, RUNNING PAST HER AND TRYING TO STOP HER
Yad met GamingElite actually not John Wayne at first

The problem was that London Daygame Yad stop didn't work in Vancouver. Which meant the students were stopping only half the sets, which really wasted a lot of time for my students.
Then, as if by chance, something amazing happened…
THE MAJOR REALIZATION
I actually started to refine the stop because of this student

That's when I created the right distance of 2-3 meters, look at her eye for 2 seconds exactly, point stop and open. I got it to work for once and I field tested it with my aspergers student all about distance was important which I learned from Yad, getting her attention was important which I got from Todd Valentine, point stop from Justin Wayne!
It was now crystal clear to me how to stop women and hook sets, because I saw I can stop them from the back and even the sides.
I also learned that the Yad stop wasn't the way to go, you need to create distance naturally so she doesn't know you are a PUA, 2 second eye contact instead of creating too much pressure instead of by getting her attention
As a result I was able to get one of my Indian bootcamp students to stop every set on the last day of his bootcamp.
After I did that, I started teaching this stop to all my students as GamingElite. The dating coach name I used before I joined any company.
Suddenly, I was getting all my students to scientifically stop women.
That's when I realized that the secret to figuring out in 2015 the best way to stop field testing every combination was 1. distance 2. attention 3. point stop 4. slow her down by talking slowly, which I also learned from Yad's game in one of his products a slow plow.
SOME OF GAMINGELITE'S BOOTCAMPS BEFORE
My bootcamp page is here: https://johnelite.com/johnelitebootcamp/
My plan was to start teaching this in drills until they can get it down. Even though this Aspergers student messed up every third step as you see in the Elite Playbook.
So I started to make this into a martial art, where you drill it 100 times in a row until you get it down. But we didn't stop there.
We then used in-ear coaching to tell the students roughly where to stop.
After that, we filmed it for the Elite Playbook documenting the mistakes my students made in this screenshot.
But there was still a problem…
I didn't have a point stop in it to slow her down before. Also, the front stop was imperfect. I needed to create a better front stop.
I ended up getting so frustrated that I decided to look at Justin Wayne's point stop. It was creepy as hell. He was touching the inside of her arm exactly like Jan Lifestyle. Except Justin Wayne was pointing back behind him.
WHO'S SYSTEM OR GOLDEN NUGGETS DID I USED TO CREATE THIS POINT STOP?
I designed a brand new one. The first part was build from JT Tran's the attention part. While I don't like JT Tran or think he has a good daygame system. I was able to extract a golden nugget out of the front stop at least.
THE 2 SECOND STOP ATTENTION IDEA WAS FROM TOOD V, BUT THE REST OF HIS STOP SUCKS, BUT I EXTRACTED A GOLDEN NUGGET FROM IT AT LEAST. MY DAYGAME SYSTEM IS HYBRID OF THE BEST PIECES
JUSTIN WAYNE'S POINT STOP WAS WHEN HE TOUCHES THE INSIDE OF HER ARMS AND POINTS BACKWARDS.
I ALWAYS COMBINE PIECES OF EVERYONE's SYSTEM UNTIL IT WORKS FOR MY STUDENTS. NO ONE COACH GETS THE CREDIT, THE MANY COACHES AND THEIR GOLDEN NUGGETS DOES
I chose to call it "the John Elite point stop".
I thought if I could create something that would make it possible to stop people from all angles using the same 4 principles, my students will be really happy.
I can now get students to stop every girl on the bootcamp, it happened once for an Indian student. .
I then started to let other students use the John Elite point stop.
As a result of all this I was able to achieve the following:
Now my students can stop on the front, stop on the side and stop on the back with consistency every single time on my bootcamps and Kaizen training program
After creating the John Elite point stop, I was not only able to get one student stopping every single set, I've also been able to stop getting women to walk away, because we can now use this John Elite point stop.
And in the end, all of this means I'm now able to create new technologies for students combining golden nuggets and mix them together as it was like baking a cake or pastry, with the right ingredients.
I'M A GENERAL OF MY STUDENTS. GREAT SOLDIERS CAN'T BEAT THE GREAT GENERAL. ITS MY INNOVATIONS, VISION AND TECHNOLOGY, STRATEGY THAT GETS 423 LAID/PULL TESTIMONIALS
People aren't here to worship a soldier. In my business, I don't have to be the best solider, I was one, now I am a general.
THE CONDUCTOR PUTS TOGETHER ALL THE GOLDEN NUGGETS FROM OTHER SYSTEMS INTO AN ORCHESTRA. THAT'S ME, LIKE STEVE JOBS. I FIELD TEST IT, I SPLIT TEST IT, DISCARD THINGS UNTIL IT IS CERTIFIED JOHN ELITE. JUST LIKE HOW BRUCE LEE PUT EVERYTHING TOGETHER
People want results, not to worship. That's my job. To give them the strategies, technologies, innovations to get them results. THE STUDENTS ONLY CARES ABOUT THEIR OWN RESULTS. BY RESULTS 423 LAID/PULL TESTIMONIALS. They don't care about anything else but getting results.
I wrote the same quote from this about me page
"To the disgruntled ones getting burnt by every other positive stereotype dating coach.

Here's to the negative stereotypes minorities. The short underdogs. The enlightened.

Here's to the ones who see the world differently.

They're the ones who like my inventions and innovations that get students getting laid.

They're the ones who push the human race forward for negative stereotype game.

While some may see us as the crazy outsider ones, I see enlightened daygamers

Because the people who are enlightened enough to believe that race, height, muscles matters and you have to adapt with compensation theory.

They can change the world with me and my mission to help 1.5 billion Asian men raise their SMV and 500k minorities are the ones who actually do.

JOHN ELITE, THE RELUCTANT HERO WHO NEVER THOUGHT HE WILL BE A DATING COACH.

18 YEARS IN THE GAME. BUT TURNS TO BE THE BEST DAYGAME COACH IN THE WORLD

"Think outside the RSD, Mystery Method, Simple Pickup,

London Daygame, Justin Wayne, box."
-John Elite
MY EX GF, I WON'T POST HER FACE. BUT THAT'S THE NECKLACE I BOUGHT HER. I'M NOT THE ONE LYING AND SPINNING EVERYTHING HERE. I WAS TELLING YOU MOFOS THE TRUTH, OR THE ONLY ONE TELLING YOU THE TRUTH. BUT BECAUSE YOU ARE SUCH SOCIOPATHIC ASPERGERS, YOU SUBMITTED YOUR AUTHORITY TO SOMEONE ELSE WITHOUT ANY CRITICAL THINKING LIKE A SHEEP BRAINWASHED LIKE STUPID MINIONS
ANYONE ELSE TALK SHIT ARE JUST ALTS OF ALL OF THE SAME PERSON. THIS IS MY REAL NAME AND THAT'S HERS ON IT. THAT'S HER HAND OF MY EX GIRLFRIEND. HER SKINTONE, SHE IS DEFINITELY WHITE
This girlfriend wasn't from Deepak Wayne's training. THE GIRLFRIEND WAS FROM THE PUA GAMINGELITE, MY OLD DATING COACH NAME. Asian men don't fit into the boyfriend girlfriendzone using a romance or any of it. Unless you were tall and strong. His game isn't compatible with Asian men. His only Asian man testimonial is half Filipino and half Spanish.
ALL THE ALTS ARE THE SAME PERSON, ITS ALL A PUPPET SHOW GASLIGHTING. ANOTHER TENNIS BALL HIT INTO MY DIRECTION. I'M HOLDING YOU ACCOUNTABLE. REMEMBER YOU DID THIS, A SMILING TWO-FACE BACKSTABBER, YOU DID THIS. YOU ARE STILL THE AGGRESSOR. NOW YOU ARE TALKING TO YOURSELF…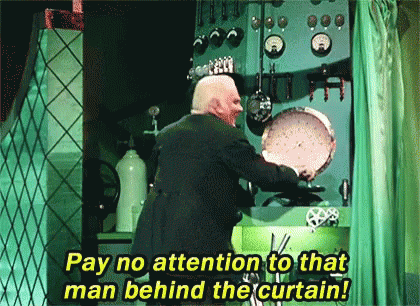 Anyone who claims they know me, I don't actually hang around PUAS because they are sociopaths in Vancouver. I'm not in your whatsapp group and I never was. I avoided all of them so saying someone knows me is a total lie. I don't hang around Vancouver PUAs at all. None. Neither do my friends. They are all alts of the same person. None of my students hands out with other PUAs. I haven't hung around PUAS for 8 years ago. I avoided all of them, so that story is pure bullshit.
THEY ARE ALL DEEPAK WAYNE'S ALT. BEFORE WITH JUSTIN WAYNE, HE USED TO BE CALLED HARRISON. JUSTIN WAYNE WAS CALLED SOULFUL WHITE BOY.
WHEN I POSTED ON JUSTIN WAYNE VIDEOS, JUSTINS ALTS SOULFUL WHITE BOY WOULD KEEP DHVING JUSTIN WAYNE'S HISTORY AND DEEPAK'S ALT HARRISON AND GAMINGELITE WOULD ATTACK JUSTIN. BUT NOW DEEPAK IS USING ALTS TO ATTACK ME. PATHETIC.
THIS IS STAGE 4 OF THE DEMONIC ATTACK. ITS ALREADY HAPPENING. LOOKS LIKE YOU ARE TRYING TO ATTACK ME WITH TENNIS BALLS AND THINK YOU HAVE A TREATY, BUT YOU ARE ATTACKING WITH ALTS SMILING AT ME LIKE A TWO FACED BACKSTABBER.
YOU ALREADY BROKE THE TREATY THEN DEEPAK WAYNE WITH YOUR ALTS. THEY ARE ALL YOU. SO THERE IS TREATY. YOU ALREADY DECIDED TO ATTACK.
If your alts keeps attacking I will hold you accountable. Since you are attacking anyways. I'll post counter evidence. Here is my ex gf.
I STILL HAVE TO REMOVE THE LAST LOGO ON THE FRONT PAGE, ONE MORE LEFT SO UNINVITE THE DEMON.
Why would anyone trust what Deepak said everything he says is a spin anyways. Its like all half truths. or total lies.
THAT'S THE SAME CHAIR YOU SEE IN MY OLD YOUTUBE LIVE VIDEOS. ITS A WHITE GIRL, SMALL HANDS LIKE A HIGH SCHOOL STUDENT LONG FINGERS, SHE WAS QUITE TALL. SO WHAT WERE YOU SAYING YOU FUCKING HATERS?
I bought her the necklace and wrote my name and hers there btw. I had a short term girlfriend. But yeah that theory goes out the window…
YOU THOUGHT YOU GOT ME, ON THE PHONE THE LAST PHONE CALL WHEN YOU WERE SMILING BEING SNEAKY RECORDING ME. I DID SAY ONE THING YOU DIDN'T KNOW WHO WAS GAMINGELITE. THAT IS MY TRUMP CARD.
We will see who's laughing at the end. You tried to hide I was already a professional dating coach for 5 years before I joined your company. Tried to spin it as you were the only one teaching me.
More people will see the real biography of GamingElite and more people will see GamingElite's bootcamp student results.
Also his infields. You have miscalculated.
Of course if people knew what you really were like, all the things I know. Then people will question everything about you. You will just spin it back to them because they are sheeps.
I wanted to show this evil pattern of yours and your alts. That's all. Its was worth it. You didn't hurt me at all, you just proved my point. You proved everything I said was accurate. The patterns of behavior. Your so called fans are too sociopathic to see it since they are the same way themselves.
THE PEOPLE WHO AREN'T SOCIOPATHS WILL WAKE UP AND WILL GET IT. I WAS SO CENSORED AND SPIN SO LONG YOU THOUGHT I STILL WORKED FOR THAT COMPANY EVEN AFTER A YEAR. I MEAN ARE YOU SURE YOU AREN'T BRAINWASHED?
WHY ARE OUR TESTIMONIAL COUNT SO DIFFERENT?
I BELIEVE WHATEVER WAS SPIN OUT OF CONTEXT CAN BE UNSPINNED. A CULT CAN BE DEPROGRAMMED. THAT'S WHAT I'M GOING TO DO WITH THE TRUTH.
I'M POSTING MY REAL BIOGRAPHY ON YOUTUBE TODAY. I filmed this in 2018. You can say its lies or whatever, but most of you will eventually wake up from the brainwashing and get deprogrammed. Just saying.
My words can be spinned, his dumb sheeps will be blind. But the smart people will see though all of this sociopathic nonsense. Except his sociopathic fans or alts talking to himself.
I remember making this right before I joined the company and Micheal Wayne told me to take down the site and please join the company. That was my first domain.
SOME QUESTIONS TO ASK YOURSELF. IF I DID HAVE A GIRLFRIEND AND I POSTED THE PIC? WHAT ELSE IS TRUE THAT I'M SAYING?
GAMINGELITE = PAKISTANI MENTOR/TEACHING JUSTIN WAYNE'S GAME
JOHN WAYNE = DEEPAK WAYNE FOR A SHORT WHILE 6MM TRYING TO CORRECT JUSTINS/ASIAN WAYNE'S GAME AND SOME IN EUROPE. THE CHANGES CREATED A LOT OF PLATEAUS. If you only knew the truth, its all smoke and mirrors, easy mode. I won't reveal it. But if I did, you would all be shocked.
JOHN ELITE = PAKISTANI MENTOR, DISCARDED ALL ROMANCE BACK TO GAMINGELITE'S GAME. REMOVED ALL THE LEVELLING PIECES. GOT EVEN MORE TESTIMONIALS WITH LESS STUDENTS. NOT THE SAME GAME. Kept a small percentage of Deepaks game. Improved many aspect and discarded a lot.
YOU CAN SAY I'M HATING, BUT MAYBE IF YOU KNEW WHAT I KNEW, YOU WOULD THINK THE SAME THING. The world will never know.
My only plan is to show the world who was GamingElite. GamingElite was hidden from the entire world.
I JUST READ IT RIGHT NOW. ITS SPELLED, AFRAID, NOT AFRIAD.
ALSO NOTHING TO LOOSE NOW IS NOTHING TO LOSE NOW.
ITS I STILL WANT PEACE, NOT PEACE IS STILL I WANT. BUT I UNDERSTAND YOUR POINT
The grammatical mistakes are showing again…
WHAT IS THIS ANOTHER THREAT?
BEFORE I LEFT I WAS THREATENED EVERY SINGLE DAY INCLUDING MY BIRTHDAY BY YOU. FOR NO GOOD REASON AT ALL. I'M USED TO IT. BUT WHY ON MY FUCKING BIRTHDAY? YOU COULD OF JUST NOT ATTACKED ON THAT DAY, JUST LET IT GO FOR ONE DAY BUT YOU COULDN'T. 
YOU ARE SUPPOSE TO RELEASE SOME VIDEO OUTSIDE YOUR MAIN CHANNEL LIKE ON PUA SCAM OR SOMETHING AND I'M SUPPOSED TO BE SCARED? HOW ABOUT I RELEASED YOUR SHITTY ESCALATION PRODUCT ON 100 DIFFERENT YOUTUBE CHANNELS? ALONG WITH MICHEAL WAYNES COLORFUL COMMENTARY?
I HAVE NOTHING LEFT TO LOSE.
IM SURE YOU'RE MAKING A NEW PRODUCT BUT PEOPLE WILL REALIZED WE REALLY DON'T TEACH THE SAME SYSTEM THEN. A TOTALLY DIFFERENT ESCALATION LADDER.
You can't come up with innovations like I do on a constant basis.
You can't come up with new concepts anyways like me. Just a few tweaks from teaching more bootcamps.
YOU DON'T UNDERSTAND WHAT I TEACH, OR EVEN UNDERSTAND WHY IT GOT SO MUCH STUDENT RESULTS. YOU JUST ROLL YOUR EYES AND TAKE THE CREDIT FOR IT. EVEN THOUGH YOU DON'T UNDERSTAND ANY OF IT. NOTHING ABOUT ANY PIECES OF MY GAME MAKES ANY SENSE TO YOU. INNER GAME, OUTER GAME CONGRUENCY, KEEPING HER ON THE LINE, OBJECTIONS DEALING, MY INDIRECT FLIRTS WITH QUESTIONS, MY ELITE 60, MY SUPER INDIRECT DHV OR DHV ON INSTAGRAM. NONE OF IT MADE ANY SENSE TO YOU, YOU JUST DISMISSED IT. YOU DON'T EVEN KNOW WHAT ELITE 30 IS ABOUT AT ALL. IT DOESN'T EVEN LIGHT UP IN YOUR MIND. YOU WILL NEVER TAKE AWAY MY MENTAL FILTER OF THE 3RD WAYNE BEFORE. I HAVE A WAYNE BRAIN. ONLY 3 PEOPLE IN THE WORLD EVER HAD IT. ME YOU AND JUSTIN. IT SUCKS YOU HAD TO SPIN IT IN SUCH A WAY LIKE THERE WAS ONLY TWO WAYNES. WE DON'T EVEN HAVE THE SAME TESTIMONIAL COUNT. ITS LOOPSIDED IN MY FAVOR. 
SO OKAY I ACKNOWLEDGE NOW MAYBE IN THE PAST YOU DIDN'T FLAG MY CHANNEL.LOTS OF OTHER COACHES HAS THEIR CHANNELS STRIKED TOO. MOST LIKELY IT WASN'T YOU.
DONT PUT US BOTH IN A LOSE LOSE SITUATION. I NEVER REVEALED ANYTHING ABOUT YOU THAT IS DAMAGING YET. NOTHING. 
I TOLD YOU I ONLY OPERATE WIN/WIN. YOU TRIED TO MAKE IT WIN/LOSE FOR A YEAR. NOW ITS GOING TO TURN TO LOSE LOSE, NOT WHAT I WANT.
I'VE ONLY MADE IT HARDER FOR YOU TO ATTACK.
IF WE HAVE TO GO TO WAR, THEN WE HAVE TO GO TO WAR. I'M PREPARED. I'VE BEEN PLANNING THIS FOR A YEAR. I KNEW THIS DAY WILL COME. I'VE ALREADY CALCULATED EVERY SINGLE OUTCOME. '
MY PAKISTANI MENTOR SAID IF HE ATTACKS, YOUR FANS WILL BACK YOU UP AND HIS FANS WILL BACK HIM UP. THEN IT WILL DIVIDE ALL OF OUR AUDIENCE FROM BOTH OF US. HE SAID GET THE FIGHT OVER WITH IF YOU HAVE TO IF UNAVOIDABLE. 
I WANT TO STOP YOU FROM YOUR OWN EVIL NATURE, THAT'S ALL. DISARM IT.
LIKE I SAID ON THE PHONE, WHEN YOU BEGGED FOR MERCY. I TOLD YOU, IF YOU FUCK WITH ME TOO BADLY NOTHING IS OFF THE TABLE. I SAID ARE YOU DELAYING THE ATTACK?
DON'T THINK I AM EVEN REMOTELY SCARED. I FIND IT AMUSING.
I WANT PEACE TOO. I'M PREPARED FOR WAR. WE BOTH HAVE OUR HAND ON THE RED BUTTON…
I WOULD NEVER STOP TEACHING AND I WILL NEVER STOP ATTACKING AFTER YOU CROSS THE RED LINE.
I'D RATHER HAVE PEACE. LIKE ISRAEL, I'M PREPARED EITHER WAY. I HAVE NOTHING TO LOSE EITHER.
NO MATTER HOW MUCH YOU TAKE MY WORDS AND USE IT AGAINST ME IN THE VIDEOS, THE TRUE EXPLANATION WILL COME OUT. THEN PEOPLE WILL REALIZED ALL MY TEACHINGS, ALL MY YOUTUBE LIVE VIDEOS ALL OF IT WAS TRUE AND PROPHECY, GOSPEL. JOHN TRIED TO WARN THE WORLD OF SMV. ITS ALL TRUE.
YOU'VE ALWAYS BEEN THREATENING ME AND I AM NOT THE AGGRESSOR. YOU ALWAYS WERE, ONE THREAT AFTER ANOTHER. MAYBE AFTER ME YOU WILL NEVER BULLY ANYONE ELSE IN THE FUTURE. THE WORLD WILL HAVE PEACE.
Year one you hid your nature so well I couldn't even tell. I even praised you, thought you were nice or pretending to be. You were learning me and my weaknesses, testing me. Year 2 you started to attack me once you knew. Year 3 I left for one year, it has led to this. The possession phase. Not happening…
You might have drawn others into a fight, but you aren't doing that to me. I don't like people who bully others. Maybe this time you bit off more than you can chew.
This is the last time you will hurt another living soul. Then we will have peace forever. I'm disarming you from yourself.
I'll be making 1000 alt accounts right now. I don't use alts, but I'm prepared for war.
BUT I'D RATHER HAVE PEACE. I'M PREPARED FOR ANYTHING. I HAVE NOTHING TO LOSE. EVERYTHING TO GAIN. YOUR FANS WILL FINALLY WAKE UP AND WISE UP TO YOU. THEN I CAN BE THE MARTYR AND COME BACK STRONGER THAN BEFORE LIKE JESUS CHRIST.
I'LL COME BACK FROM THE DEAD 1000000X STRONGER AND START A NEW MOVEMENT. IT WILL DIVIDE YOUR AUDIENCE AND THE WHOLE DAYGAME INDUSTRY.
I'm not scared. Not even one bit. YOU DON'T REALIZE IT WILL GRANT ME SUPER POWERS AND PROVE ALL MY POINTS I EVE MADE ABOUT THE GAME. YOU WILL TURN ME INTO AN IMMORTAL FIGURE AND YOUR AUDIENCE WILL TURN ON YOU. NO MATTER HOW MUCH YOU TRY TO SPIN THEM.
Every single thing I taught will be validated and people will read them like scriptures.
I can't guaranty if you attack I will show you the same mercy as our last phone call. I'm ready for anything.
BUT I WANT PEACE, REMEMBER THAT. YOU DON'T GET TO THREATEN ME. IN THE PAST WHEN YOU DID THAT I WOULD IGNORE YOU. BLOCK YOU AND CEASE CONTACT. BUT YOU ARE MAKING THIS HARDER.
3. Cease contact

No contact means no contact. No phone calls, no text messages, no e-mails. As long as you continue to engage the sociopath they will continue to try and manipulate you. They have nothing better to do in their lives. In fact, often they will spend their lives trying to continue to manipulate you!

Sociopaths don't have friends. They perceive others as victims or competitors, and the competitors typically end up as victims too, because the sociopath wants to win at all costs.

Any contact is a sign for them that they still have a chance to continue to manipulate you. It's absolutely useless to want to have the last word or to need to explain how upset you have been. You're just giving them a chance to continue to verbally abuse you and play with your emotions, and the lack of empathy and guilt gives the sociopath an advantage that you will never have, and that you can never beat.

No ultimatums or power plays either. You are going to lose. Don't waste your energy.

(THIS ARTICLE SAID ITS POINTLESS TO EVEN DO THIS POWERPLAY)

Of course, sometimes it's simply not possible to cease all contact straightaway. Children, business contracts, marriages may need to be sorted out first. But as soon as you realize you're dealing with a sociopath, you need to take steps to protect yourself.

Get copies of important paperwork and computer files. Store them in a friend's house. If you do need to communicate use e-mail and keep all copies. Let their phone calls go to voice mail and save them. If you fear for your physical safety, take whatever steps are necessary. Get professional help if you need to.

Let other people know what's happening. Very often when you try and break off contact, a sociopath will try to begin to manipulate the people around you. Get them on your side first, before he tries to make you look bad and/or crazy. You are going to need support!
I THINK CEASE CONTACT IS SOMETHING THAT I WILL FOLLOW.
I really enjoy being threatened on a daily basis, this reminds me of the day I left. I used to have this feeling every single day.
I STILL WANT PEACE. I DON'T WANT TO SEE ANY OTHER DATING COACH OR OTHER PEOPLE GO THROUGH WHAT I HAVE BEEN THROUGH EVER AGAIN. IT IS THE LAST TIME IT WILL HAPPEN. NO ONE ELSE WILL BE BULLIED, THREATENED, BLACKMAILED, ITS THE LAST FUCKING TIME.
I STILL WANT PEACE, EVEN THOUGH WE ARE VERY CLOSE TO WAR. I'M NOT SCARED, NOTHING YOU CAN DO WILL SCARE ME AND YOU CAN'T HURT SOMEONE WHO DOESN'T FEEL PAIN. OR FEAR OR GUILT. I'M NOT LIKE YOU.
You have to realize even if you don't, some people are turned off by this kind of threats and behavior. It rubs people the wrong way, you don't realize that. People don't like that shit.
PEACE AND I GOT SOME NEW TESTIMONIALS TO POST. I DON'T HAVE TIME FOR THIS SHIT. YOU WILL NEVER TAKE MY MENTAL FILTER AWAY FROM ME OF THE GAME AND YOU WILL NEVER CHANGE MY GOOD HEART OR MY TESTIMONIAL COUNT. IMAGINE IF I MADE A DOCUMENTARY ON EVERY SKYPE STUDENT, IT WILL BE ENDLESS.
I MAY HAVE A BAD PERSONALITY BUT I HAVE A GOOD CHARACTER. YOU WILL ALWAYS HAVE A GOOD PERSONALITY TO OTHERS AND A BAD CHARACTER THEY CAN'T SEE. UNTIL NOW.
ALL THOSE THREATS, I DON'T EVEN TAKE THEM SERIOUSLY. DO WHAT YOU WANT. I'M READY, LETS GET THIS OVER WITH IF WE HAVE TO. IF NOT, THEN GREAT LETS GO ON WITH OUR LIVES. I DON'T GIVE A FUCK ABOUT YOUR THREATS OR WHAT YOU THINK ABOUT ME.
For his dumb fucking audience, how would you feel if you were mentally abused every single day and threatened? Even on your birthday and that happened for months and months until you decided to finally quit and say fuck that. Then you get more threats afterwards. How would you feel? I'm not acting like this for no reason at all. How would you feel? You have no idea what happened in Europe. We got along fine when I wasn't in Europe. Things went sour, especially after Prague. I'm not going to reveal that. For me this stuff will remain top secret. I'm not the aggressor. I'm still getting threats right now. I mean its been more than a fucking year, it is ridiculous. I don't even work for that company and I'm still getting the same fucking threats as before. Sigh, you guys have no idea. Most of you can't even handle this for a week, imagine if I went through it for months. Also for a whole fucking year. No one leaves if they are in a happy place. How would you feel if you have no credit for anything you do? Even if you were the third Wayne and taught a different game inside the company? You don't care because you too lack empathy. How would you feel if someone you once looked up to, started to act neutral the first year then the second year once he learns your weakness tries to posses you like a demon? Fuck you guys, you benchode sociopathic aspie sheeps who are delusional, don't understand anything, no thoughts in your head. I should start saying bahhhhhhh like a sheep in your fucking language. 
PEACE
-John Elite