ANOTHER LAID TESTIMONIAL, EVEN AT THIS RAINY WEATHER IT STILL HAPPENS
I have to update the front page again to 417 laid pull testimonials.
Like I said, this is just the beginning, I have a ton more.
In fact, I got so many more testimonials I never posted, this is just the beginning.
I saw credit stealer Wayne on Youtube. I see what is going on. Very clever guy.
Drops the name Wayne, so that way, it isn't as tainted by Justin Wayne.
I dropped the name Wayne and I went with Elite. I was GamingElite when I was a dating coach so many years back. So I combined John with Elite, so John Elite. But I can see how the name Wayne is so toxic.
When he talking I hope you are working out. That basically means incase to address rumors. How he build his muscles. But I don't need to get into that. You can see how clever he is in dealing with objections.
Like I said, even if he looks younger, keeps the muscles. Notice I didn't say working out. I mean keep the muscle, what it means is, he can do this longer. In his mind once you lose the muscles or SMV it is harder not looking like a tall strong black.
But 50 year old student proves that you don't really need that. His game is geometrically improving at a fast rate and he already had 6 lays.
Second, he is very clever. I never seen anyone so good at brainwashing, cult-like.
HE WOULD SAY HE HAS MONEY HANDLED SO HE DOESN'T HAVE TO THINK ABOUT MONEY ANYMORE. HE WANTS TO FOCUS MORE ON ONLINE COACHING.
Translation, I want money but I got so much from dumb sheeps. Since I want to retire rich like RSD max at least I am part way there now in his mind.
However, I want to be famous like RSD Max, so this is the way to do it.
When he said he moved, obviously he is in New York.
Why New York? Easier to have immersions there.
Also, he looks black so getting infields there is super easy. 8/10 SMV. This is where he can get more clients with less work.
We never lived in Berlin. Only for 2 days.
Who the fuck is this Naima Naino talking shit? I don't remember talking to anyone like that. I'm not a business partner, wtf. Did this guy make shit up? I'm looking over my Whatsapp, I don't remember talking to anyone that week. I'm mostly training my existing clients in Kaizen.
what does gold level mean? He said I claim I said I have the gold level? He clearly doesn't understand english and I don't talk like that. Since credit stealer Wayne reads my blog, so at least, you know this wasn't me. The only gold I talk about are my awesome watches. Lol. I have gold level game? what the fuck does that even mean?
Does he mean god level? Gold level? Maybe he he meant god level. This guy can barely speak English. I don't use the God word in vain being a Christian and throw it around like that. Only Credit stealer Wayne will be like I have god level student results or some shit.
Maybe trying to cause a fight. I looked up his Youtube name, I think I blocked him. He shows up as blocked. He might of trolled my channel attacking me trying to instigate a fight on my Youtube live.
I think he was trying to start trouble between us on Youtube. But I don't agree with the other guys game for sure. I don't believe romance is useful for negative stereotypes. I made a Youtube live video romance isn't necessary to get a girlfriend.
Not on Skype or Whatsapp where I talk to students or potential students. What race is this guy? What kind of name is that? Was it Indian or Asian? Japanese? I don't know.
I investigated and looked up his name, I saw him ask me a question. But that account is down. That day I also had 10 alts asking me stupid questions in one day. So I think this guy is a troll. Usually, guys with alts are psychopaths troll sadist. I ignored his comment.
HE MADE A COMMENT I TALKED TO HIM LAST WEEK.
I DON'T TRAIN THAT MANY MIDDLE EASTERN STUDENTS SO I WOULDN'T KNOW WHO THE FUCK HE IS. I don't even like teaching them cause they are deluded. 
I THINK HE IS MIDDLE EASTERN. I REMEMBER A GUY BACK THEN MAYBE 6 MONTHS AGO WRITING SUCH BAD ENGLISH AND I HAVE NO IDEA WHAT HE IS EVEN COMMUNICATING. THIS IS THE SAME GUY. IT ALSO SEEMS LIKE WITH ALTS, HE IS SOME TYPE OF MIDDLE EASTERN TROLL. HE TRIED TO SOUND CHEEKY OR CLEVER BEFORE BUT I HAVE NO IDEA WHO HE IS. 
Like I said, I still don't agree with that style of game. But to say I talked to him? I also blocked him before. I was so surprised that I did. I don't think I did.
If he said I talked to him last week, this will be the only time. Cause 2 weeks ago I made a Youtube live video called romance is a lie. So he claimed last week I said this? Ummm. Okay…? Nope.
Push pull is very effective, I assume that is another one of his dumb comments because both accounts were taken down, That's a low level of game, push pull? Wtf, this guy is deluded. This guy has a very limited and low I.Q mental filter.
This is the video apparently he replied. Only person I replied to anyone was saying, go buy a Skype. I didn't want to give free advice
If he's trying to cause trouble, not my fault. Sounds like a low I.Q middle eastern troll.
I don't know, I don't care if I talk shit, I do it here, publically or on Youtube live. I talk shit all the time, but I never spoke to this guy before. In the future if I have stupid random questions from alt accounts with similar first names. Then ill just block or ignore and move on.
I'VE AVOIDED CREDIT STEALER WAYNE FOR A LONG LONG TIME. I DON'T EVEN GIVE A SHIT ABOUT HIM. I THINK HE IS EVIL. BUT THIS OTHER GUY MAKING ALTS. WHAT IS HIS DEAL? WHY WOULD ANYONE WASTE SO MUCH TIME MAKING NON STOP ALTS ASKING STUPID QUESTION? GET A LIFE.
I'VE DEAL WITH SADISTIC PSYCHOPATHS BEFORE. THESE TROLLS ARE PSYCHOPATHS WITH ALT ACCOUNTS.
https://www.psychologytoday.com/ca/blog/your-online-secrets/201409/internet-trolls-are-narcissists-psychopaths-and-sadists
Psychopaths, and Sadists

Trolls will lie, exaggerate, and offend to get a response.

Posted Sep 18, 2014

In this month's issue of Personality and Individual Differences, a study was published that confirms what we all suspected: Internet trolls are horrible people.

Let's start by getting our definitions straight: An Internet troll is someone who comes into a discussion and posts comments designed to upset or disrupt the conversation. Often, in fact, it seems like there is no real purpose behind their comments except to upset everyone else involved. Trolls will lie, exaggerate, and offend to get a response.

What kind of person would do this? Some Canadian researchers decided to find out.

They conducted two online studies with over 1,200 people, giving personality tests to each subject along with a survey about their Internet commenting behavior. They were looking for evidence that linked trolling with the "Dark Tetrad" of personality traits: narcissism, Machiavellianism, psychopathy, and sadism.

They found that Dark Tetrad scores were highest among people who said trolling was their favorite Internet activity. To get an idea of how much more prevalent these traits were among Internet trolls, one can refer to tables from the paper showing low Dark Tetrad scores for everyone in the study . . . except the trolls. Their scores for all four traits soar on the chart. The relationship between trolling and the Dark Tetrad is so significant that the authors write in their paper:
I don't talk badly about him behind his back, he doesn't do that to me either. I do it publically if I disagree with his game. All that shit doesn't sound like me.
In the past he tried to warn me indirectly if someone tried to start a fight, that it wasn't him. I'm going to keep ignoring this alt, I'm going to assume he is a hater who can barely speak english or write it. A low I.Q guy. Most likely a younger person who can't even afford to buy a product. I think 5 months ago he was asking if he can have my product for free. I said no, then he talked so much nonsense why he needed it. I said pay for it. Then with bad english he tried to say he was a big fan. If I remembered correctly. I wonder if he was an old bootcamp student of Credit stealer.
I have to in
HIS FANS AREN'T MY FANS BECAUSE HIS FANS ARE SHEEPS. MINE ARE FOCUS ON RESULTS, NOT WORSHIP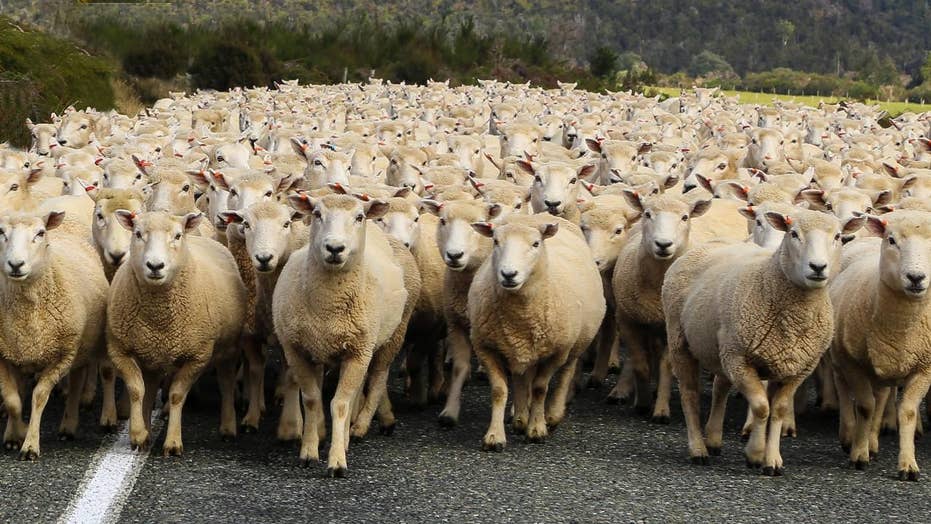 Regardless, that's how he thinks.
I'm willing to bet all his so-called testimonials are all tall black, white and Latinos. They probably did okay in New York at the immersion. I bet in most cases the word tall, or white black and Latino comes up a lot.
He doesn't want his Youtube channel deleted I get it. I also have to be cautious and even other dating coaches have to be cautious because the next purge or holocaust of dating coaches can happen anytime. Even 3 months from now, even next year, or two years where they take it all down.
Regardless, this white women this student banged wasn't the hottest. But he is getting used to banging white women, he has to start somewhere
You have to start low and work your way up.
It's like a springboard concept. This is like the volunteer experience rather the job.
What coming up. I want to talk about the 5 personalities the 5 styles and how the earth style or the old Wayne style for where I used to work for, isn't effective. Either is Justin Wayne's style. Like I said, I will make that video and I want to talk about my 50 year old student had how he used this wifey lock in process. Those are the Youtube Live videos coming up.
Like I said, I am going to make them but I don't have enough time.
I will post non-stop bootcamp clips too of student results.
I will post even more video testimonials too. I have so many you have no idea. This is just the beginning.
I WOULD EVEN GO AS FAR TO READ EVERY SINGLE TESTIMONIAL TOO OUT LOUD AND POST IT FOR THOSE WHO WERE TO INGRATEFUL TO MAKE A VIDEO TESTIMONIAL THEN POST IT ON YOUTUBE.
This was not how I planned to start my day. I thought hey I can write a blog post and post another testimonial from my Latino student. Then try to get another bootcamp clip edited sent to someone else who takes care of editing now. Then trying to figure out how to move my online courses if Youtube removes it.
Then this mofo pops up in the comments. When I don't even reply to his stupid comment that are so low I.Q. Get a life dude.
I barely have enough time to coach my students. I have 2 Kaizen students now to teach. I don't have time for bulshit. But here is another testimonial.
IF I SEE ANYONE ASKING ME STUPID QUESTIONS AT THE SAME DAY OVER AND OVER WITH ALTS WITH SIMILAR NAMES. I WILL CONTINUE TO BLOCK THEM
update some thoughts.
ITS REALLY EASY TO DECODE CREDIT STEALER WAYNE. RETIRE RICH LIKE RSD MAX
RETIRE FAMOUS AND BACKSTAB EVERYONE IN THE WAY.
He thinks the audience can't see though his mask.
The truth is, everything he does is calculated. Everything he said, you can't take it as face value. Imagine it is a mask.
Due to people having aspergers syndrome and sociopathic traits, worshipping. Most of hs audience worships.
SINCE HE DIDN'T MAKE OVER A MILLION DOLLARS OR ENOUGH TO RETIRE, HE WILL ALWAYS THINK ABOUT MONEY. SO IF HE SAID HE DOESN'T CARE HE MADE A LOT. IT ISN'T MAKING HIM HAPPY. WHILE THAT IS TRUE, WORKING SO HARD TEACHING NON STOP BOOTCAMPS. ITS ALWAYS ABOUT THE MONEY
SECOND IM SURE HE IS THINKING OF LEGACY OR SOMETHING. EVERYTHING THAT COMES OUT OF HIS MOUTH IS A MANIPULATION. LIKE A CULT LEADER.
He's clever and his benchode indians are manipulated brainwashed and stupid. You can see in his eyes he is like gotcha idiots.
But not everyone is stupid. Most his fans are. Luckily I wouldn't train dumbasses without a brain. High narcissism and worshipping.
He will try to prove he has testimonials. I get so many testimonials a week, even with less people, I am already the worlds best daygame coach.
In public relations and politics, spin is a form of propaganda, achieved through knowingly providing a biased interpretation of an event or campaigning to persuade public opinion in favor of or against some organization or public figure.
Definition of spin doctor
: a person (such as a political aide) responsible for ensuring that others interpret an event from a particular point of view
Think for yourself, don't be a sheep.
-John Elite