PHASE 1 NEWBIE, BEGINNER, RSD
You are swinging a lot at the plate, you strike out almost every time. Once in a while, you hit something.
You try to do volume, this is called shotgun approach metaphorically speaking. You don't give a fuck about the quality. You just go for whatever and try to pull or number close.
Or machine gun approach at its worst. Remember all this is metaphorically speaking of course. Meaning the strategy of approach. Guns is just an example. It means non stop spam approaches and don't care who you alienate.
With this bullshit mentality that it is like a casino where you can bet as much as you want. But most of these cockfags gets kicked out of every mall.
You approach without worrying if she is good looking or not.
Most of the time these guys goes for 6/10 or 5/10.
They look happy but inside you can never feel happy. Most of the time I am grossed out with the girls they get.
Sure they get some volume. But that is like going to Thailand or the Philipines and going for gutter trash. Can you imagine banging a bunch of ugly women and calling it results?
Even if you smile or feel good. On the inside, you will never feel good. But you got a bunch of 5/10 women like most dating coaches. But you never feel happy unless you can get someone way above your looks scale.
For some people, this is the RSD delusional stage of just overcoming your approach anxiety. Just to get over that bit.
This is where delusional behavior I am enough or some bullshit helps you. You don't stay deluded.
This is where white dating coaches thinks it is about leads, volume, and no optimization.
It's like running more ads and hoping someone hooks. It's not game, just a lazy SMVing it as a white guy kind of game.
Most of the local Vancouver coaches just do it this way. Just aim for positive reactions which are equivalent to Youtube likes which doesn't mean anything.
They are not closers. Just gets dates with Asian women and might as well call it Asian daygame. Not daygame.  Or ugly 5/10 looking women. But they got laid, but maybe for some they aim that low. They can barely even get it up. They feel bad afterwards knowing they can do better.
Remember in night game, women like this who looks like 6/10 especially in Toronto are all 5/10. Just a pig with lipstick. They look different in daygame. You might even throw up in your mouth a bit. Or be grossed out. That is when you are aiming too low…
ADVANTAGES IS, APPROACHING IS BETTER THAN NOT APPROACHING. It helps your vibe a bit, better than nothing, a hole is a hole mentality.
DISADVANTAGES: YOU ARE LEVELLING YOUR GAME AT 5 OR 6/10. YOU WILL NEVER BE HAPPY. YOU WILL KEEP GIVING VALIDATION AND CUT YOURSELF OFF FROM HOTTER WOMEN. YOU WILL NEED TO DEPEND ON SOCIAL MEDIA TO DHV. NOT HAVE ANY DAYGAME SKILLS TO CREATE CONVERSIONS, QUANTITY OVER QUALITY. Also if you are a newbie, delusional RSD victims looks don't matter guy. Your inner game will suffer because your reference experience won't match your results. You will die a slow death with that mentality. It helps you initially, but not long term.
PHASE 2, INTERMEDIATE, COLD APPROACH A BIT OF VOLUME, BUT CAN CLOSE FASTER BUT STILL TAKES A LOT OF APPROACHES
You try to be more tactical and you try to hit more home runs. Although you might get some you might be leveling your game and the moves makes you stuck.
This is called burst fire. 3 shot burst metaphorically speaking. This is like the wet dream of most white dating coaches to have some calibrations.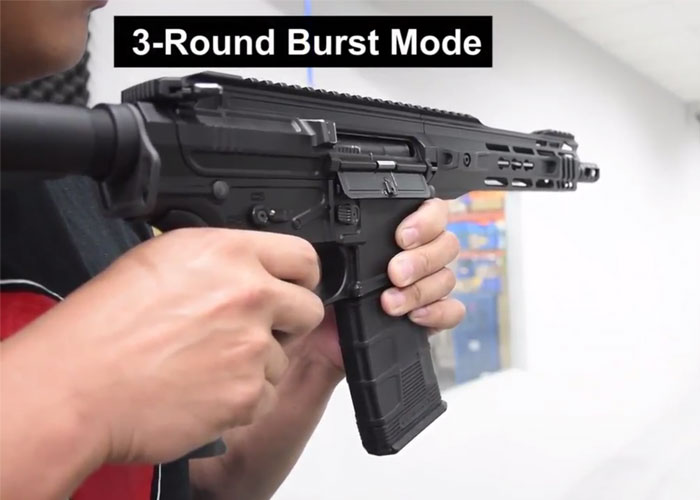 To close within fewer approaches.
Since white people can't same day lay since they believed in the Mystery Method they are all fucked.
To these dumb cunts, they believe it is all oh I got the number close, the number (in my British posh accent, you bloody wankers, are you mad? Piss off)
Or they believe I closed her from 7 to 10 hours Mystery Method facetime bullshit…
Until white people are willing to touch or flirt, or sexualize the conversation they are so fucked.
Most of the white tall dating coaches, notice how they are all so tall, SMV it with women way below their looks scale.
You can start to scale up your results a bit and women will get progressively hotter.
Advantages: is a lot of naturals use this method. They talk to everyone to sharpen their skills and use it as a sharpened knife (metaphorically speaking) to cut through daygame and close.
They don't close everyone. But with so much social and emotional intelligence and a lower level of game.
But most naturals are decent looking before at some point in their life. They have the confidence from their SMV before. This helps them display behaviors that are evolutionary attractive to women.
Also, most PUAs are sociopathic or Aspergers so they have no access to social skills.
Disadvantages: It's like fishing, sometimes you catch some sometimes you don't.
You don't know the size of the fish or how good looking the women are.
A lot of people quit at this phase and rarely go beyond. White dating coaches rarely venture into this territory. It is mostly more of the minorities who don't look white, black or Latino. It doesn't mean you have to be these races, you just have to look like that to get the same SMV.
PHASE 3, SAME DAY LAY, FIRST APPROACH, ONE SHOT ONE KILL AT A DIFFICULT COUNTRY
You can hit a home run or hit it to the field so far that your team can run home runs. You can either get laid or at least pull her to the bedroom every single approach even on front of bootcamp students
I think same-day lays are harder than day 2's actually.
This is called sniper game, one shot, one kill. You go for the hottest, youngest, tallest women you can find and try to close on the first approach. By close I don't mean number close you cockfags. Of course I mean this metaphorically
It doesn't mean you need an escalation ladder either. Just seed the maneuver, seed the pull, objections dealing and close it with the sexual state production.
Romance will cock block you if you are a negative stereotype. Don't use romance. Just close though seduction no some romantic sensual shit. That is only reserved for tall white, black and Latino looking guys. Which kills all the testimonials.
Day 2's are usually for 6'2 guys who gets a lot of results. Or tall white blacks and Latinos for my students. That exact height seems to be day 2 territory. 5'11 is pulling and same day lays. Anything below 5'9 is an uphill battle, anything above it is below.
That's not game, but auto compliance. Imagine it is all about value. Getting over 20/35 on the line.
But the problem is some people don't know their race is giving them more natural status.
What I mean is closing on a same day lay. My Pakistani mentor for some unknown fucking reason can close Vancouver women who are 9/10 with 3 approaches, but 95% of the women come to his mansion.
He doesn't even need to date, just to his place since he got lazy and say I don't have time to date.
I was like wtf. He closed 14 in a month all daygame.
No night game, no Instagram, all-text game.
He taught me his text game a bit, so that's where I got some of it from.
He wouldn't share it all with me. He rather make some money from it if he was to teach me and I teach others. Maybe a book one day. But he is more of a positive stereotype even if he isn't good looking women are throwing themselves on him.
I myself can get a girl on the bed in one approach all the time. That requires in a difficult culture a lot of defense, which is Elite 30 social skills and calibrations. Offense, which is the sexual connection. I did away with all romance in my game. Its bulllshit and only for tall looking negros or whites or Latinos.
I don't fit into the boyfriend material. Any romantic flirt puts you into the boyfriend girlfriend frame you don't fit into auto rejecting you.
Advantages: You don't have to deal with funnels or retargeting her. Imagine if you wanted to buy a product, but somehow you stopped. For whatever product.
Then you get retargeted by emails.
Imagine that is text game. White people are a better product so they get more responses than minorities.
For my Pakistani mentor, he can close easily and same day lay in front of me. Ultimate MPUA. This is the MPUA level.
Brown skin, 5'11 guy who says he is 5'10 or whatever or 5'9. All 5'11 guys always lies about their height but I know. Always says like 5'9 or something, lol. I'm not blind.
I don't think Justin Wayne's day 2 idea is true. If you are a preselected tall white, black or Latino, you get more day 2's.
If using romance is a hook, that is using the boyfriend and girlfriend frame these guys fits into. So that is a fucking lie. That's positive stereotype game.
Its easier to close right away like sales. Just close the deal there and then.
It also takes a ton of calibrations.
DISADVANTAGES: There are a lot of disadvantages. Even if I can get a girl on my bed in front of bootcamp students in one approach. Or do that often.
You become a lot more selective about who you approach.
You almost don't want to ruin your analytics or stats since you are so accurate to keep her on the line. So you make fewer approaches.
PURELY FOCUS ON BIG GAME HUNTING. You don't just do 3 shot burst, you aim for the kill, metaphorically speaking.
At this point go back to phase 2, if you didn't approach in a while go back to phase one and work your way back to phase 3.
If you don't, you will not approach as much and start to get rusty. That is when it suffers.
Of course, it is retarded to spam approach. But do it for one or two days until your skills comes back. Then go and attack again.
I practice at home to have this ability. I secretly practice Kaizen. It works.
The guys who tell you to practice out there have higher SMV they just need some emotions to get over that line. That's not game. That is just SMVing it.
This is not an area many people really understand. To a lot of white dating coaches, it doesn't make sense. Or seems impossible.
But not only is it possible. If you use my game which is transferable, it is easier.
Nobody is even looking at your batting average even if its nearly perfect and calibrated. The toughest critic is yourself. But you have to swing at the plate to keep up the practice and get back to phase 3.
JOHN ELITES FASHION ISN'T SOME BETA FASHION TIPS TO BE MORE FASHIONABLE. IT IS LIKE A LOCK PICK FOR HER MIND. OR LIKE CHANGING THE LOADOUT. NO ONE EXCEPT JOHN KNOWS IT. ONLY HIS STUDENTS ARE PRIVLEDGED ENOUGH TO EVEN ASK JOHN ELITE FOR WHICH ONE WORKS FOR THEM. IT DEPENDS.
John Elite doesn't discuss his fashion tips to the public. You will never understand it. It speeds up the pull 50x faster if you knew the top 10 concepts of John's fashion. Took him 10 years to figure it out. What combination of scopes and mounts works for one person doesn't mean it works for the next. It is down to a science. 
Fashion helps a great deal too. It not being more fashionable, but fashion is framing. Dressing like shit, SMVing it is harder.
The reason my students can pull or get laid in less than 5 approaches on the bootcamp for my last few students are simply fashion helps.
Its not being more fashionable. Even if you copied them it might not be the color or outfit for you. I know what works. Notice how every student has a different set of outfits? I have 10 secret principles of fashion.
Most of these dating coaches looks like their mom dressed them. Seriously they just say grooming or some bullshit all the time. They are fucking clueless.
To me fashion is like changing the load out of a battle rifle for every task. Every country and even the time of day.
It is a remote lock pick when you don't have the race, height or muscle advantage. It just opens all the pussies and wets them as John walks by.
Certain combinations won't work. You don't have John Elites mental filter. But he uses fashion to frame and use it to play sniper game. Metaphorically speaking.
Also doing this in easier countries like Eastern European doesn't count for sniper game.
Conclusion. there is more than phase 1. That is where you are all limited in your thinking. To get to phase 2 get Elite 30: From Hardcase To Hero

I literally could call this product Elite 30: Social Intellegence or Elite 30: Bible of Natural game. Would work just as well for PUAs.
But I rather help the under dogs. The guys who are negative stereotypes who really needs a lot of help.
I'm not here to empower the strong. Although I have strong students with high SMV. I'm also here to help the weak.
On hearing this, Jesus said to them, "It is not the healthy who need a doctor, but the sick. I have not come to call the righteous, but sinners." -Jesus
"I'm not here to just help the high SMV positive stereotypes. But to give the underdogs the power to overthrow the system. The David vs Goliath. The oppressed who are tired of being screwed by tall strong positive stereotype filthy marketers." -John Elite
I'm here to give you the tools to overthrow the entire system and Elite 30: From Hardcase to Hero gives you just that. The defense of the game. Master that first.
These technologies were secretly designed to help Asian men. Not just hardcases. They are hardcases.
ONE GOOD QUESTION. JOHN ELITE PRODUCT IS THE ONLY

ONES THAT WORKS IN THE DAYGAME INDUSTRY CONSISTENTLY. BUT OTHER PEOPLES PRODUCTS DOESN'T WORK FOR DAYGAME. 
NOT TALKING ABOUT ONLINE OR NIGHT GAME WHICH IS LESS IMPRESSIVE. BUT DAYGAME. 
ITS SIMPLE, MY PRODUCTS AREN'T DESIGNED ON PHASE 1. IT WAS DESIGNED ON PHASE 3 FOR SHORT SKINNY ASIAN MEN. IT TRANSFERS OVER. 
PHASE 1 PRODUCTS OR TALL WHITE, BLACK AND LATINO LOOKING GUYS ARE SMVING IT IN PHASE 1. THEY HAVE NO CLUE OR HAVE ENOUGH GAME TO EVEN ENTER PHRASE 2 NEVER MIND EVEN PHASE 3. 
THEIR HIGHER HEIGHT AND RACE, SMV KILLS ANY CHANCE THEY HAVE TO RAISE THEIR GAME BECAUSE THEY DON'T NEEDED TO. 
ALSO, THEY LISTED TO MYSTERY AND RSD WHO CRIPPED THE ENTIRE INDUSTRY WITH THEIR NIGHT GAME TECHNOLOGIES NOT DESIGNED FOR DAYGAME. MOST ARE FILTHY MARKETERS.
-John Elite