I just wanted to write a letter to some narcissistic Asian guy who doesn't see the value in my bootcamp. Mr. K
Mr. K bought my Elite Bundle. He seemed cool on the phone before, looks do matter, fashion, all that stuff.
Saying he will take a bootcamp afterwards if necessary. But he bought a RSD bootcamp.
He got laid night game in it, not sure if the women was hired or was it luck. But now his ego is super high.
I made this video in the past to show if you dress better you can raise your self esteem.
HIGHER THE EGO, LOWER THE SELF ESTEEM
HIGHER THE SELF ESTEEM, LOWER THE EGO
I think what happened after that lay, he was a nice guy before. Now he turned evil.
I have many students when they need me they are nice. After they get laid, they turn completely evil.
Now he is asking me free advice without any respect where I get the watches.
Him with his Asian fashion, he thinks a watch will fix his problems.
His overall fashion is Asian washed.
But he rarely even answers his text. Value taker person.
THE PSYCHOLOGY BEHIND THIS PERSON
Long time ago there was a guy who wanted to take my bootcamp.
He had the same value taking the attitude of this punk as faggot. This guy was sociopathic to the max. He was sadistic, sociopathic, narcissistic and machevellian manipulator. Plus aspergers, psychotic disorders, depression.
He always shows up late, even thinks the world revolves around him. So he is like 5 hours late to my bootcamp. I tell him what clothing to wear. He got laid night game after a haircut and using my fashion sense.
But then I barely ran out of batteries on my phone. He thinks the world revolves around him.
This was why I hated Asian PUAs in Vancouver. This guy sounded normal until his dark tetrad showed up.
What happened to this Kelvin guy? actually not sure if it is the same guy. I never got to actually see him on Skype.
I said the same thing, you have to pay more for time waster tax.
HE SAID, IF YOU COST THIS MUCH, I MIGHT AS WELL PAY JAN.
He went to Jan, shortly afterwards he got arrested because he was socially uncalibrated sociopathic and they thought he was touching a womens breast. When he was touching her shoulders.
Jan is trained by RSD Julien, sociopath game and Tyler.
SOCIOPATH #2

One guy called Calvin guy is Thai. Notice most of the darker skinned PUAS like Chinese, Filpino and Thai, whatever are sociopathic as hell. He wants to fight me or he threatened me. I'm not scared, but he wants everything his way. Most sociopaths has the same characteristics. But this guy dressed like he is homeless and acts like some bisexual faggot. He tried to approach my camera man. Don't talk to my team you faggot. This guy flaked on my bootcamp, when it was cheaper before. He got the hairstyle and fashioned fixed before my bootcamp. He got laid in night game following my advice. He didn't pay and delayed for 7 hours. He then said he will go to Jan instead. He did and got arrested in a week. I guess when one creep teaches another creep, this happens. Now he threated to fight me? Asking me to meet him at a location? Lol, he sure always makes a ton of demands. He is so self centered. Stay in jail, faggot. You want to attack me, you throw the first punch. So I can act in self defense. I won't make the first move. Its not the first time sociopaths tried to fight me, 3 now in Vancouver, they all did. They all backed down. Seeing no fear in my eyes. Knowing I can take them apart since I'm trained. No one likes you Calvin. They avoid you because you are weird. You aren't aware of your own bad vibe.

Yeah, creepy, dressed homeless. I know, I can't make this shit up…
Having said that. I used to have many PUA crews. Crew D was full of Asian sociopaths. The most toxic vile PUAs I have ever seen. Incapable of thinking with their higher self. No social skills whatsoever.
I told the guy he can't take my bootcamp, he laughed.
I'm glad its funny to you. You won't get results with anyone else unless you just go for Asians. Vancouver for daygame is tough. Most of your fellow PUAs he didn't know have failed here. Only my students have succeeded or the naturals of the inner circle.
One guy was totally stubborn, you give him advice he goes insane.
THESE PEOPLE ARE FUCKING NUTS. ALL THE ASIAN PUAS HERE ARE REALLY WEIRD AND TOXIC.
I THINK WHAT IS HAPPENING IS HE DIDN'T HAVE ENOUGH TIME TO FAIL ENOUGH, HE ISN'T IN ENOUGH PAIN YET
Most RSD victims will be there averagely 3 weeks say fuck this. Or 3 months, or 3 years the most. But they never change.
He literally believe by boosting his height and changing the watch it is enough.
I WROTE AN ARTICLE LONG AGO CALLED
Why I avoid all Asian PUAs and the Vancouver lair. A bunch of scumbags
https://johnelite.com/2017/07/27/why-i-avoid-all-asian-puas-and-the-vancouver-lair-a-bunch-of-scumbags/
This was long ago, it spells out all my thoughts on the matter.
I wrote a ton of articles calling them out. There used to be vancouver lairs or a whatsapp group.
Whenever someone without mental illness joins. They are sadistic Asians who makes fun of other PUAs. Dark Tetrad personality disorder.
Most of these dumb fucks, I know of them. I've never seen such vile trash before. I get it PUAs are sociopathic. But I have never seen anything like the Asian crew I used to know before.
I remember one guy kept lying about everything gaslighting non stop.
Another guy would keep trying to instigate fights like a sadistic sociopath. That Kelvin guy I think he instigated the fight. He acts nice, but he is a backstabber sociopath.
They all have the same attitude.
I'M STILL HERE TO SAVE THE ASIANS, BUT THESE TYPES DESERVES THE GENOCIDE THEY GET
It is true, 1 in 5 Asians won't procreate, sure. 1 in 5 will marry a white women. 54% of Asian women will marry a white guy. Sure, its not good. In Vancouver you see nothing but Asian women and white guys everywhere. Especially on the weekends.
You don't see Asian guys and white women often. Maybe once a week.
My second Youtube channel is to help Asian men.
But sometimes when I see these guys, I sort of think, maybe some deserves what they have coming to them.
I'll be honest with you, most of my Asian students if not all has zero empathy. It is something that is secret to the world. They are beta and nice. But its a genetic issue. You will see a lot of Asians they have a high rate of sociopathy. Chinese at 56% and Taiwanesse, which this guy is, is around 64% or something. Filipinos are usually passive aggressive backstabbers sociopaths.
I'm talking about the Asian PUA, they funnel in the worst trash.
My students are nice people, but when they get some kind of results they turn evil sometimes.
WHAT REALLY CAUSES THE ASIAN MAN'S PROBLEM?
https://johnelite.com/2018/03/16/dear-asians/
This post highlights all the problems with the Asian community of PUAs
They love training under tall white people or tall Asians or positive stereotypes. They like to think it is all game and looks don't matter. RSD victims
There is no empathy
no self-esteem. When they dress like shit, their sociopathic delusional brain is kind of fucked. When they raise their self-esteem their brain stops thinking mental bullshit.
When they get one lay they get so narcissistic, their self esteem drops off accidentally without them knowing. Now they turned into Charles Manson. Until they can correct it.
Tiger parents, one controlling crazy parent. Narcissistic controlling is what passed off the genes. There is at least one.
Indians and Asians are highly narcissistic but the Chinese might even exceed anyone else.
High ego low self esteem.
Creepy as fuck, no social skills. No social calibrations. Just uptalks, acts sociopathic and just sadistic. Dark 4
Value takers, they take, never give. Even asking me for free advice. He wasn't the first. Another guy who is like short, value taker who had no respect for my training. Sucked off white guys too.
They love direct game, they want to feel enough. But they will go though 4000 rejections if short or more. No calibrations.
MOST OF THESE DUMB FUCKS DOESN'T KNOW, IN THE ENTIRE WORLD, I'M RESPECTED. THAT EVERY RACE TRAINS UNDER ME SINCE THEY WANT RESULTS. THEY DON'T REALIZE MOST OF MY STUDENTS WHO CONQUERED VANCOUVER. WHO GOT A FUCK BUDDY OR GIRLFRIEND WHO QUICKLY EXITS THE GAME DUE TO EXCESSIVE RESULTS WHO DRESS NICE CURB STOMPS YOU GUYS.
Dear god, open their minds for they not know what they do. Please forgive them even though they are reinforcing all the negative stereotypes.
I've already earned my way to the top daygame coach in the world. I already have.
I have 410 laid/pull testimonials. In Vancouver most people didn't even get more than a handful for daygame. Night game sure, daygame nope.
Tells you something, it isn't easy. Unless you use the right system.
Will you repeat the story of Kelvin? Are you him? Mr. K? I have seen this before. The world doesn't revolve around you.
We both live in Vancouver, me and Dan.
Imagine coming up to us who is established and you are like give me free advice.
I say the same words as Dan.
Please kindly fuck off.
I'M NOT MOTIVATED BY MONEY. ALTHOUGH I DO LIKE MONEY AS MUCH AS EVERYONE ELSE. THAT IS ONLY SECOND TO MY MISSION OF SAVING ASIAN MEN.
YES MOST OF MY STUDENTS HAVE BEEN WHITE LATELY, NOT SURE WHY BUT I'M STILL HERE TO SAVE ASIAN MEN. MY MISSION DOESN'T CHANGE.
But i'm not here to save sociopathic delusional, value taker, sadistic Asians.
Like I said to Mr. K. You still have 5 Skypes I believe. He didn't even want to install that. It has to be his way. Just like Kelvin.
When you come to my house and make demands, make sure you actually have some respect. My way or the highway. I'm not afraid of kicking out students. Its not customer satisfaction but student results.
When these guys have other dating coaches they are learning from or sucking off, they always ask me for free advice without respect. Keep sucking off the white cock Mr. K.
IGNORE THE LOGO BUT THIS GUY AND I WENT TO JEFY'S MEETING. SOMEONE LET ME INTO THE RSD MEETING TO TROLL THEM. I WAS GOING TO YELL RSD SUCKS. BUT HE SAID EVERYTHING WORD FOR WORD, HE GOT NO RESULTS FROM HIM.
HE GOT LAID WITH MY COACHING AND PULLED ON HIS BOOTCAMP. OF COURSE THE SECOND TIME HE HAD SOME MENTAL BREAKDOWN AFTER HE EXPRESSED HIS GENES. HE WAS LIKE YOU, HE TURNED DELUDED, SOCIOPATHIC, VALUE TAKING, BUT HE DIDN'T MEAN TO. SAME THING HAPPENED TO YOU.
TOO BAD YOU DON'T UNDERSTAND AND WILL LAUGH LIKE A SADISTIC SOCIOPATH TROLL.
You would think it is funny due to mental illness and low self esteem.
You will never figure out how to dress or utilize my fashion. You don't even see that you will creep out most women in Vancouver. Once that happens, you failed after 6 months you would of wanted to beg to train with me.
I get it, but I don't care about your money. If you ever want to train with me, its double the price. Minimum 3 days.
Don't ever tell the worlds best daygame coach give you free advice and suck up to you. You got the frame all wrong. Its more like why the fuck should I even allow you in my bootcamp?
I get it, a lot of PUAs are broken people. A bit sociopathic, aspergers, fine. Its the DNA of some PUAs. But when you have the whole set of dark tetrad? dark 4
sadism, sociopath, narcissism, machevelli manipulate, aspergers, depression, anxiety, all that shit. Well, you are not welcomed here. I don't respect people like that. I really don't.
Just use the products or something, 5 Skypes. Even if you got laid with my products, I don't want your testimonial. You said you got money, do the Kelvin route, go to many other coaches and get no results.
YOU WILL QUIT DAYGAME EVENTUALLY AND STICK WITH ONLINE GAME OR NIGHT GAME. I KNOW IT. YOU JUST HAVEN'T REALIZED IT YET.
I CAN'T TEACH SOMEONE WITH YOUR MINDSETS, YOU MIGHT JUST HAVE TO SMV IT AND DO 4000 APPROACHES AND BANG AN UGLY WHITE GIRL OR ASIAN GIRL OR INDIAN GIRL THAT IS 5/10 AND GET NARCISSISTIC ABOUT IT.
THEN YOU AREN'T HAPPY.
OR MAYBE YOU WILL GET NO RESULTS, BUT REMEMBER THAT CONVERSATION. YOU IGNORED REPLYING FOR LIKE MONTHS. GOOD LUCK TO YOU. KINDLY FUCK OFF
All future sociopathic scumbags, will be banned. If you are toxic, creepy, sociopathic value taking scum, then your not allowed to train with me. Unless you are somewhat normal.
Blame one of your parents, the crazy one for giving you these bad genes, mental illnesses.
Most of these guys are like Charles Manson. Maybe go back to RSD and give them more money.
=John Elite
TRANSLATION TO THE REST OF THE WORLD WHO DOESN'T UNDERSTAND VANCOUVER
Vancouver is the opposite of Toronto. It isn't an open dating culture. But it is a Hypergamy hell.
Imagine like Indians there is a Caste or class system here for dating.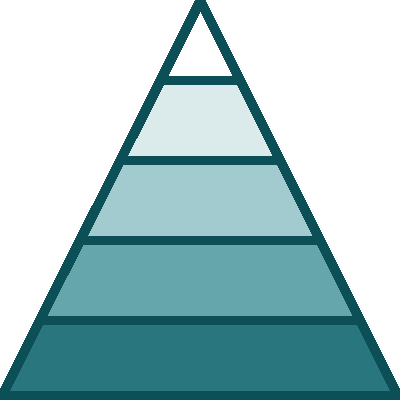 high-value guys, millionaires like my Pakistani mentor with perfect social skills and lifestyle. They have cool instagrams and do cool shit like travel everything. Invited to the hottest places like events.
The normal guys, who uses social circle like game. They often go to night clubs or tinder.
The tall ogres that comes out at night. Most of the guys you see are around 6'2 and above. They all hang out at Granville street on the weekends. All the women goes home with the tallest guys usually. You need a ton of height and SMV. The short Asian guys will hang around their corner way at the end of a night club.
My students, they do daygame, very successful at it. But they are anti social unlike some of these other guys. My students gets girlfriends, fuck buddies
Scum of the earth low value PUA creepy guys who scares all the women and women starts to complain about it.
Lower than them sub human, Asian PUAs. Dark Tetrad personality. Creepy as hell, RSD victims.
HOW DOES THIS AFFECT MY GAME?
This place is way harder than New York. Or London, this is a SMV hell hole. If you are black looking you are segregated too. Most people are extremely tall here. The level of social skills is insane here.
The whole understanding of looks, money status plus game was built from Vancouver. Since I was a short PUA, I had to outdo the taller high SMV white guys and curb stomp them. I field-tested fashion for over 10 years. Every combination.
To think this Asian guy thinks he knows what fashion is, just put a wash and you are fine. What a retard.
Most guys doesn't have to dress well because they are tall and white.
but the lower caste RSD victims are all known notoriously for their hoodies.
The women here used to be extremely hot back in the day. When I was teaching bootcamps if this Asian cockfag ever seen any of the bootcamp clips. I guess not so I have to get someone to edit them for youtube. He doesn't realize who he is taking for granted. Most of my students pulled or got laid. He is taking things for granted.
The rent is crazy here. Used to be the most expensive properties until the rich Chinese bought up all the houses. They were evicted due to a new tax of not living there. They all left and a housing crash happened.
Rental properties is even higher.
Most people can't afford to live in Vancouver. If they do, they need roomates, otherwise it is difficult.
This guy doesn't realize I have seen all the PUAS come and gone. So many have quit. He doesn't know he isn't going to last long. He is a RSD victim.
Even a guy working for RSD, Asian guy met up with me. He told me John you were right about RSD. They have no student results daygame are very far inbetween. When it happens it is an event. They are a cult.
His friend who I met with in the past, now is my student with 10 lays here. He isn't short.
My other student here with 10 lays, I have to edit his testimonial. But he host RSD events. No one gets laid in daygame, just night game tall white guys. So if this Asian guy got laid. I wonder, did RSD pay the women if they use this or that technique go bang them? Not sure.
I FEEL SORRY FOR THIS ASIAN GUY, I REALLY DO. HIS SELF ESTEEM IS TOO LOW AND EGO IS TOO HIGH TO TRAIN WITH ME.
I'M NOT MAD, BUT I'M DISSAPOINTED, I PITY HIM, I FEEL SORRY FOR HIM BECAUSE HE DOESN'T KNOW ALL OF THIS.
I TELL MY STUDENTS DON'T LET 2 LAYS GET TO YOUR HEAD OR ONE. The asian guys. They think they are god and turns evil.
Even my 17 year old student got laid, he started to turn deluded, after getting a girlfriend. His other friend was poisoning his mind. But he later realized I was helping him. He is turned back to his higher self or he is trying. Latinos are often sociopathic.
But this happens a lot.
WHEN MY STUDENT GOT 2 SAME DAY LAYS, HE TURNED EVIL AS FUCK. AFTER THE FIRST ONE, HIS EGO WOULDN'T ALLOW HIM TO LISTEN TO ME. HIS LOW SELF ESTEEM AND HIGH EGO. HE THOUGHT HE WAS A GOD, THEN THEY TAKE ME FOR GRANTED LIKE YOU DO NOW.
I TOLD HIM TO START ALL OVER, AS A STUDENT. RESET. THEN HE WAS ABLE TO FINALLY HEAR ME. YOU ARE GOING THOUGH THE SAME THING.
Then he got more results. Your low self esteem is the reason why you are this way now. Your ego fucked up your mind after 1 lay, you turn this evil.
Another sociopathic cock fag. He is in my product I took away his approach anxiety he had one of the worst. He got laid in night game, but won't give me credit for removing his fear. So fuck him. Another low self esteem person. High ego.
THIS GUY GOT 3 LAYS ON MY BOOTCAMP. BUT HE WANTED TO HELP ME MARKET. THEN HE DISSAPEARS WHEN I ASKED HIM TO DO IT FASTER. HE DOESN'T CARE. YOU CAN SEE IT IN THEIR EYES, THEY HAVE THAT DEATH STARE AND EXTREME NARCISSISM. 
ITS ONLY THE NARCISSISTIC PERSONALITY DISORDER THAT GOES CRAZY AFTERWARDS. HE WAS TRAINED BY EVERY COACH AND ONLY MY BOOTCAMP GOT HIM RESULTS. HE GOT ONE LAY WITH CREDIT STEALER 6MM, BUT ANOTHER GF WHITE THROUGH SOCIAL CIRCLE MEETUP GROUP. BUT 3 LAYS ON MY BOOTCAMP.
HE JUST WANTED THE CURE, HE DIDN'T CARE ABOUT ANYTHING ELSE. BUT 3 LAYS EGO IS HIGHER THAN THE USUALY 1 0R 2 FOR ASIAN MEN
Your not special Mr. K or special K. You aren't special. I see this narcissistic backstabber behavior all the time.
Even I have empowered the wrong people or shitty people all the time. I have seen what happens with narcissism people really turn evil. They no longer have a soul.
He got laid, then he started to go evil too. He started talking though me until I reminded him how when people backstab me everything starts to fall apart in their life. I tell them all the story but they all do it when they have narcissistic personality disorder.
He is back in line now as I remind him to be a student, stop pretending you are god.
See that Special K? you aren't special. You are just letting one lay get to your head and turning evil. It's genetics.
I've seen it all, I hope you got some clarity. After 6 months of failure, remember you had your chance to take the bootcamp. But you can't even be arsed with replying until months later.
Remember this is my house, don't wipe your fucking feet at the carpets and make demands. Or i'll show you the door.
Go fail with Jan or something and hope you don't get arrested like the last guy. Good riddance.
Moral of the story, most of my students he doesn't know are RSD victims. They usually have been burnt before. This person, got laid night game he is so happy and now he thinks he is a god and gets toxic like most narcissistic people. He will be stuck acting like this for a few more months until he gets no results in daygame getting destroyed. Then that's when he will try to come to me.
I get it, he never saw into his own future. He never even read the testimonials of all the RSD victims. He said if your bootcamp is of quality, he never read the bootcamp page when most of the students pulled or got laid. He thinks RSD is quality. Well not for daygame. He needs more time to get burnt more and getting burnt by a few more coaches.
He doesn't have the self esteem to listen anymore. I often tell my students when they become sociopathic, narcissistic, they often seem like they are in a delusional dream. Then I say I am talking to them inside their dream saying this is an illusion, wake up. Some snaps out of it, others don't.
I look at good Asian students, then I see cockfags like this who sometimes makes me rethink my mission. I think in the future if I see low self esteem sociopathic deluded scumbags value takers like this, i'll just tell them to kindly fuck off somewhere else.
I saw another guy who wanted to be a dating coach, Asian guy he pumped me full of information the same time another Indian guy did for free fashion advice too. Never bought anything. These types of people are called clients from hell. Turns out the other guy not sure if he used my mindset advice got one lay and then he became a dating coach. I taught him some tips, thinking he was going to take my 3MP.
But in reality he wanted to steal that program and use my skills to boost his. Same I got a lot of money narcissistic scumbag speech. Most of these guys won't make it that far in life. With this value taking screwing people over mentality.
I'M ALSO GOING TO REWRITE MY BOOTCAMP SALES LETTER. I THINK ITS BETTER TO MAKE ONE FOR EACH RACE.
-John Elite