One Indian student asked me since he got laid again. John what is the deal with other dating coaches, they don't get you results.
He told me how he replaced all this PUA friends with high value people and now he is dating non stop. His entire life has changed with Elite 30 and the Inner circle.
It was sad to tell him, I blame the PUAs themselves.
These dating coaches were mostly mercenaries to make money and say whatever they can to get your hard-earned money.
THERE IS NO MONEY IN THE CURE, EVERYONE IS TRYING TO SELL YOU THE TREATMENT AND YOU FELL FOR IT. HOW TO AVOID BEING RIPPED OFF?
Think about it, does everyone wants to get you and keep you on their medication, treatment, or in their Chemotherapy.
No one actually cares about the cure.
There is less money in the cure and if you cure the students then you can't make them come back like sheeps to get their wool or get money again.
There I was, a dating coach trying to get everyone laid like some idealistic
I managed to actually created the cure with Elite 30: From Hardcase to Hero, the Elite Playbook and my bootcamps.
The thing is, at the time I was getting every race laid and I kept posting one testimonial after another
T
he big problem was that No one had any testimonials and just made advice videos or kept posting infields or white dating coaches were posting partial infields and calling them same day lays but never even goes anywhere near their apartment and stop in a cab.
Infields was a procreation switch to make the sheeps hypnotized and turn them into zombies. To the point of them being cash cows to be milked.
The secret was if you showed infields or claimed a higher laycount. Like some people, even credit stealers 200 lay a year nonsense laycount. (It was just a plan to counter high laycounts guy actually. Most of everything credit stealer Wayne tells you is marketing spin, almost everything)
People will be hypnotised forever and stop thinking.
This is the law of consistency, people no longer have to think and automatically submit
That meant I can't help the Asian guys or Indians who I can get laid and others can't. (Some even tried to take credit for my testimonials when my system works for them, which meant I can't help people)
Then, I realized something
I realized these guys are a bunch of sheeps about their lack of self esteem and high ego.
They weren't in it to get laid, but in it for self-development!
Instantly it became crystal clear to me how to get students laid by giving them brutal honesty so I attract the right students because I saw I had the right students with an open mind that knows race, height, muscles and social skills mattered. Who was capable of getting results.
Not just tall positive stereotype minorities like other dating coaches.
My plan was to start talking so brutally honest that their mind shuts down and knows this is the real shit. This is so fucking hardcore brutally honest It even makes people shat a brick.
So I started making Youtube Live videos. But I didn't stop there.
I then started to open more people's mental filters from how the industry screws them over.
After that, I started to talk about LMS + Game.
Building on that success, I decided to eventually teach people how marketing works in the daygame industry. I'll even teach them the real game to open their eyes.
I call it "brutal honesty".
With brutal honesty I can now get more people laid who wants to get laid! The underdogs who was tired of getting ripped off left and right by other dating coaches.
Its not about worshipping dating coaches, but getting the FUCKING RESULTS YOURSELF YOU DUMB FUCKING SHEEP…
I'M LEARNING MARKETING FROM THIS BOOK THAT WAS RECOMMENDED TO ME BY SO MANY OTHERS. 6 RULES OF INFLUENCE. I'LL THEN EXPLAIN TO EVERYONE HOW ALL THE DATING COACHES ARE MANIPULATING YOU
Some of you dumb sheeps with low self-esteem, wearing hoodies, no thoughts in your head and worshipping other dating coaches might not like me.
I THOUGHT IF I GET YOU GUYS LAID, IT IS GOOD ENOUGH.
BUT APPARENTLY, MOST OF YOU ARE INTO WORSHIPPING CULTS.
You don't think for yourself, you automatically become a sheep
YOU ARE ALL SECRETLY IN IT FOR THERAPY BECAUSE A LOT OF YOU ARE SOCIOPATHS, ASPERGERS AND YOU WANT TO TAKE ACTION.
How about taking the right action? Making the right changes to your fashion and SMV.
Yes, it's true most wants you in the treatment, not the cure. But most don't know what the cure is either.
Sociopath dating coaches are deluded and they never say it is their SMV but their game. Deluded cult leaders. The truth is the whole industry is full of sociopathic cult leaders.
Most of you don't have enough self-esteem to train with me. You know if you train with me, you will probally get laid. But you rather dress like shit and think looks, race doesn't matter
My students adapts to their weaknesses
They will get laid.
For the rest, sucks to be you, since you won't and you will keep worshipping dating coaches
You are just bags of money to these mercenary dating coaches.
Just as doctors want you to get stuck on pills, it is where all the money is… Same with the treatment. It is the same for daygame, no one is offering the cure except me
DUMB SHEEPS
Imagine the mercenary dating coaches talking to you, you dumb sheeps have no idea why you are mad at me. You have zero thoughts in your brain.
You dress like shit and have deluded thoughts because your ego is so high and self-esteem is so low. You didn't know you can raise your self-esteem by dressing better.
When your self-esteem comes back my message is clear
You love sweet talking dating coaches but you always get ripped off every time.
Yet you see one student after another getting laid even as negative stereotypes like short Asians and Indians like this guy from India for my testimonials
You are too stupid to even put into words why you are pissed at me because I don't sound positive and like all the other snake oil salesmans who often rips you off
I blame the PUAS too. A lack of self-esteem.
It's not a reflection of me, but a reflection of you. You are so dumb, you don't even know what I am talking about or what I am getting at.
-John Elite
DO  YOU ENJOY GOING FOR THE TREATMENT NOT THE CURE? 
DO YOU THINK THESE SWEET TALKING DATING COACHES ARE YOUR FRIENDS AND THERE TO GET YOU THE CURE? 
DO THEY HAVE NEGATIVE STEREOTYPE MINORITY STUDENTS LIKE A LOT OF SHORT ASIANS OR INDIANS GETTING CURED? 
IF NOT WHY DO YOU BELIEVE THEM? BECAUSE YOU WORSHIP THEM? 
DO YOU THINK IF THEY GET RESULTS YOU GET RESULTS EVEN IF THEIR SMV OR LMS IS WAY HIGHER THAN YOURS? 
IS IT ALL GAME? OR IS IT GAME OF VALUE? 
IF IT IS A GAME OF VALUE, WHY AREN'T YOU USING COMPENSATION THEORY? 
ARE YOU IN IT TO MENTALLY MASTUBATE TO FEEL BETTER? TO TAKE ACTION OR DO YOU WANT TO GET LAID? 
IF YOU WANT TO GET LAID, THEN SHOULDN'T YOU GO TO THE DATING COACH WHO HAS THE MOST STUDENT RESULTS?
WON'T YOU MORE LIKELY BE LIKE THEIR STUDENTS IF YOU STOP RESISTING TRAINING AND ACTING LIKE A CUNT? 
BECAREFUL OF FREE SKYPES OR STRATEGY SESSIONS. AS I LEARNED IN THIS BOOK, THE RULE OF RECIPROCITY. ONCE YOU FEEL YOU GOT FREE SHIT, YOU FEEL OBLIGATED TO GIVE BACK. IF THAT IS HAPPENING NOW, KNOW THIS IS A MANIPULATION THAT IS BUILD INTO THEIR MENTAL FILTER. THIS IS HOW THEY GET YOU.
I shit you not, look. You will get fucked over by free strategy sessions and free Skype consultations and gifts like that. I'm not making this shit up.
DON'T SAY JOHN ELITE DIDN'T WARN YOU…
Is this why they have strategy sessions all this time? Lol. I had no idea.
I'm so bad at marketing I don't even bother with that shit. But now I can see why it works.
I should update the part 3 of how they fvck you over with marketing and make the third post. It is under the blog section.
https://johnelite.com/2019/02/11/how-marking-fucks-you-over-in-the-daygame-industry/
https://johnelite.com/2019/02/13/how-marketing-from-other-dating-coaches-fvcks-you-over-insider-secrets-part-2/
I need to finish that book and I can rewrite everything even better. But it won't stop sheep who falls for anything.
LEMMINGS LOVES MARKETING, DUMB FUCKING SHEEP, FREE SHIT
Never accept free gifts from sociopaths. They don't understand the reciprocity rule.
Some even signed up for an email list and got nothing out of it I bet from others.
no such thing as a free lunch.
I will deliver and make a course for all the others who signed up. I already filmed it, I just need someone else to cut the thing.
So if I say I will do something I will deliver. Not just get you on an Email list
If I sell you on Elite 30 on that free course, you get laid, it is more moral duty.
If you get no results but made someone else rich, then that person is a wolf. I'm a sheepdog. The rest are sheeps.
OH, RSD TODD NON STOP FREE ADVICE VIDEOS, SOUNDS  GOOD, SOUNDS SMART… NO RESULTS. THEY GIVE VALUE WE HAVE TO GIVE IT BACK. RSD DOES THE SAME SHIT, BUT HE WAS RSD, SAME SHIT…
Hey I have enough testimonials to attack Todd. Or anyone really for that matter.
Credit stealer Wayne has less testimonials than most white dating coaches actually. If you look at white dating coaches getting their white students laid. Yet I crush every white daygame coach combined for student results under my feet.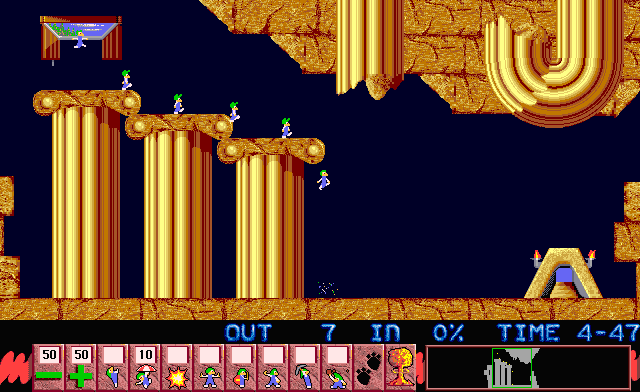 Podcast. In marketing, this is called a call to action. Maybe some of you like listening to the Youtube Live instead.
-John Elite