INDIAN STUDENT IN INDIA GETS LAID USING THE SEXUAL CONNECTION
He has never used romance before and that isn't effective to him
HOW COME NO ROMANCE? OR ROMANTIC SEXUAL ALL SEXUAL ONLY?
I don't teach romance to my students
He can fit into the boyfriend material in India, same race. But my students doesn't use Romantic shit or partly Romantic. Its ineffective. He might lose her over it
Its about efficiency, that leads to 401 laid/pull testimonials. It has nothing to do with romance or if the coach is the same race.
This is his 3rd lay, he already got 2 lays from my Youtube Live advice alone. But this time it is official
DOES JOHN ELITE (5'7 Chinese) GAME HAS THE MOST INDIANS LAID IN THE WORLD FOR DAYGAME? WHY? YET THEY CAN'T EVEN GET MORE THAN ONE DAYGAME TESTIMONIAL OF A TALL WHITE WASHED INDIAN…
FASHION HELPS A LOT, PUT IN THE RIGHT FRAME, RAISE YOUR NATURAL STATUS
When you think about it, people who claims they are Indian and they have transferable game. How come they only have one Indian laid testimonial? Yet I have like non-stop amounts? Maybe it is SMV? Height, muscles, dressing in a way that doesn't look Indian? Positive minority stereotype game isn't transferable
Maybe just because someone is Indian doesn't mean they are the right coach for you. Just because they are the same race. Yet I get them laid like crazy with fashion, my game and their height and good bone structure.
Why are Indians worshipping other dating coaches RSD and other Indians? But are not getting results? I mean, wtf. That's madness, a lot of them are dumb sheeps.
My Indian students are enligtened. They aren't fucking stupid, they all have my fashion.
Its not like i'm trying to attack other dating coaches, I just realized this right now. Like wth, it never occured to me until now. Also, short Asian men gets results too and for them its harder for them to get.
Indians when white washed are 4/10 for natural status. Higher if they look like Latino 7/10, black 8/10 etc.
My old roomate is Latino looking with a Latina girlfriend, so even if she knew the race, what you look like determines your race. I look like in my early 20's i'm treated that way.
WHAT ABOUT THE GUY FROM LONDON IMMERSION? THAT IS A SHORT INDIAN, WHO ALMOST PULLED
I in ear coached him but was edited out of the clip which really upset me. But he is doing the drills for body language here. Hell he is using my exact dress shirt, fashion, hairstyle. Like the video said, about everyone has a different hairstyle, nope all the same type.
I was actually coaching him in my sleep, I can sleep and coach at the same time. I'm that good, its almost insane, a natural. But I coached him so many extra days nearly killing myself when I was told to stop teaching, tae a break.
I'M STARTING TO SEE A PATTERN IT IS UPSETTING, IF HE PULLED THAT DAY WOULD OF BEEN WORST CAUSE THE SOCIAL SKILLS AND FASHION, HE WOULD OF PULLED THE HOTTEST GIRL UNDER MY TRAINING
I trained him actually no one else wanted to. He lived with us in an apartment so I trained him in drills in Elite 30: From Hardcase To Hero
I was the one who in ear coached him when it was video edited like the other guy was coddling him pretending to talk to him like a live Skype.
He was the one who approached and almost pulled the hottest girl in London.
He didn't know how to get her inside the apartment because he was whatsapping me and he didn't get the message when others were texting too much. He walked in a circle.
Every time I think about the pattern of stealing credit, I just realized another instance of it again, This is a real pattern. I didn't remember because Asian men at the time was more of a main focus
BEFORE I NEVER KNEW I WAS SABOTAGED OR IT DIDN'T CLICK. IT SEEMS EVERYTHING FALLS INTO 3 THINGS.
TAKING ALL THE CREDIT
ENVY CAN'T LET ANYONE BE BETTER AT ANY CATEGORY
MONEY, WHICH HE GOT FROM FUTURE DUMBFUCK SOCIOPATH INDIANS
Revelation, so in the old company John Elite was the only one who could get Indian men Laid? Now that I think about it, it is true. Except for one testimonial or bootcamp clip but yeah. I mean I understood fashion so that helps Indian men a lot.
Indian men are the only ones who's SMV can go up or down.
If a negative stereotype 2/10 for natural status being Indian.
4/10 for whitewashed Indian.
7/!0 for a light skinned Latino looking Indian with good height and bone structue
8/10 if an Indian has super dark skin looking black with height and muscles…
What if most women when you ask what ethnicity am I, almost all didn't guess Indian? Then what? I know i've daygame and no matter what they had no idea. So was it the SMV or UAR? Universal attractive rating, height, muscles that wasn't transferable?
No one could figure out the accent? Doesn't seem that way.
I am fucking shocked to make all of these revelations. Thre is almost no way it can be spinned. Meaning spin doctoring or how the news spin information around to what the audience wants to see.
The other so-called guru of Indians daygamers talking about accents and all of that. Things don't add up, the spin is not true. I see some misinformation, its not cohesively true, lots of misconceptions.
a spokesperson employed to give a favorable interpretation of events to the media, especially on behalf of a political party.
WHAT IS A DUMB FUCK NARCISSIST INDIANS PUA AND THE ENLIGHTEN GOOD HEARTED INDIANS. NOTHING INBETWEEN…
The serial killer eyes or death stare of Indian men. That can't be hidden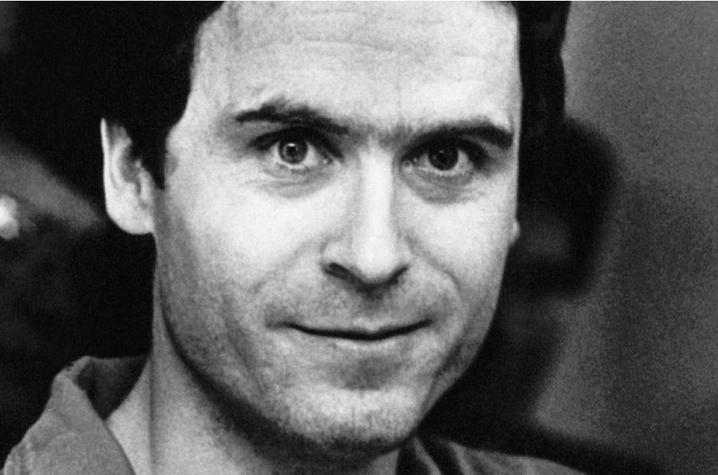 All the dangerous Indians have this sociopathic death stare, they can't hide it. It kind of entrance the audience, puts them under a spell. But I see it clearly even among potential Indian students.
I don't care if I offend you, I am not a snowflake that gets triggered. I have high self esteem. Most of you guys, the dumbass Indian fanboys worshipping sheeps are sociopathic. I don't censor my stream of consciousness. I don't think like you guys, all about manipulation, no empathy, backstabbing cunts.
Most are fanboy sheeps without a thought in their brain. They love RSD and other Indian dating coaches. But they get no results whatsoever surprisingly enough. Wtf. THEIR HOBBY INVOLVES WORSHIPPING
Always think with the lower self, low road
MY INDIAN STUDENTS THE GOOD HEARTED PEOPLE
Always apologizes about those other evil Indians. They hate them too.
They always get all my points and 100% agrees with all of them
They wear blazers and dress better to change their sterotype
They use my version of the Asian game because it is so transferable to them
The dumb fuck stop narcissistic sheep lower self Indians and these Indians doesn't think the same as my students. They won't be allowed to train with me
Even my Indian students has a bit of narcissism, delusions and some of these traits. But they can control them and are above it. But its there.
Maybe Indians needs to start somewhere. This student above started with Elite 30: From Hardcase to Hero in India. He doesn't have my playbook yet.
He put in the time to do the 30 day challenge and things became way easier for him. He put in the time to fix these issues.
It's the most affordable product I can offer.
https://johnelite.com/2014/09/01/elite-30/
Originally it was written about just the testimonial. But in my mind I kept making new realizations about things I never really realized. Its not to attack the other guy. I'm ont about that, but the same patterns of behavior keeps showing up. At the time I didn't know. Always trust your gut instinct and maybe I was gaslighted, manipulated.
The London Immersion video where I was cut out and he looked like hero, was upsetting was where the realization you were played and used really begun. You finally noticed the red flags you ignored.
Worst is you realized, he never had any Indian students laid or pull outside of one. Yet you have all of them for the company before. Endless amount, this is obviously a different game.
The Asian version of the Wayne game. But I never taught romance. Even my blazers are my concepts. You will see this student in a future Video testimonial wear a blazer that got him laid along with Elite 30: From Hardcase to Hero.
Elite 30 was what almost got that other guy a pull in London too, when I think about it. Indians will benefit from a social skills, social calibrations upgrade with Elite 30. They are similar to Asian men in that category, tiger parents.
But also a fashion change and i'm the only one who can pick out the outfits that work individually for the students.
Maybe I should talk about how teaching Indians really work for a future Youtube Live. There are a lot of misconceptions.
You can hear a great speech, or well-written blog post or Youtube live. But until I can get this into your hands, I can't help you further with just a great speech, or a great article. Until you actually do the 30-day challenge and fix your social skills.
Wait, I got screwed over this badly all this time and I didn't realize any of this… How did I fall for this shit. Gaslighted? Also about the whole, no Indian students laid thing, holy fuck that's a total mindfuck, how did I not realize this…
I was so easy for me. I guess once you peel off the layer of sugar coated half truths, you start to realize, maybe the romantic sexual connection was never the answer. Fashion, social skills, sexualizing it, not romantically flirting was the answer and pulling.
Also this doesn't hurt anyones business, it doesn't. No one cares. I just speak my mind, i'm not a triggered snowflake who is careful about not offending nor do I give a shit. I just speak my mind without any sort of filter. Don't like it, don't' read it. That's how I think, without a filter, or mask.
-John Elite