STUDENT NOW HAS A GIRLFRIEND USING MY SYSTEM FOR DAYGAME
HIS PAST STORY, 2 FUCK BUDDIES, A WEEK APART FROM EACH OTHER, ONE OF WHICH IS A SAME DAY LAY. 
Do not solicit my students. It is like Palestine slamming rockets into Israel.
He has an interesting story, i'll tell about it in the next paragraph
A COMMON STORY, RSD, SIMPLE PICKUP UP, LONDON DAYGAME, JUSTIN WAYNE DIDN'T WORK. I DID THE REPAIR WORK
I asked him, why simple pickup?
He told me that they were entertaining.
I asked was it because they said race doesn't matter or looks don't matter,
HE SAID YES
I said why RSD…
I told him how toxic RSD is and I even told my other Asian student who is going to RSD bootcamp first before he takes mine or use my bundle product. I told that guy i'll do the repair work.
But this student said he didn't know any better and Tyler was a good talker.
I asked him was it because he was comforting? High ego and low self esteem so the comfort got him? He said exactly.
I then understood how they manipulate Asian men. Act professional and comfort them.
MY POINT IS MY FUTURE POTENTIAL STUDENT PROBALLY THINKS I'M TRYING TO UPSELL HIM OR SOMETHING OR LIE ABOUT RSD.
EVEN THE LAST STUDENT IN THE TESTIMONIAL WORKS WITH RSD FOR HOSTING EVENTS, THE GUY WITH 9 LAYS. HE USES MY DAYGAME SYSTEM AND DOESN'T USE RSD. IN THE VIDEO TESTIMONIAL HE DID SAY NO ONE GOT RESULTS DAYGAME, ONLY NIGHT GAME
The student has to find out the hard way himself. That is how they wake up and take my training.
That's why I am making a sampler course for Asian men.
SHOULD I BRAG AND BE SO PLEASED WITH MYSELF THINKING I'M A GOD? NOPE
People can hate me or ignore me. But if I posted all the video testimonials this week, I can post more than most people have in their careers. Even if someone got 12 students laid, big deal. I got almost 400.
I'm so good at coaching, I can sleep and scratch my nuts, half awake and teaching over skype and still get the laid and many students a week.
This is something I am really good at.
Maybe it is a god given ability, I don't know, it just isn't normal to get to much student results when white dating coaches are struggling to get any students results in their direct daygame.
Where the students takes more than half a year approaching direct, so they don't get a testimonial.
Regardless, I'm not going to pat myself on the back and feel pleased. I'm just going to post this here to all the haters.
The best way to test your game is to see if your student can pass the Asian 5'4 test in daygame of getting laid. If he can, then it is transferable.
If its all tall Latino, or black guys getting laid, well that isn't all game but SMVing it.
I'm tired so I don't have time to upsell anything here for a link.
TRAIN WITH ME, MAYBE YOUR SELF ESTEEM IS TOO LOW NOW TO. YOU DON'T THINK YOU ARE WORTH THE INVESTMENT BUT SOME WILL THINK THEY ARE. I'LL TRAIN THEM.
I mean this student has the bundle and he asked me if he can still Skype he has 2 more.
I mean sure, why not.
I have a lot of hardcases who are learning too slow and making excuses. This student was also a hardcase. He took the time to master the social skills. I changed his jacket, his jean jacket wasn't cool. He wore bracelets and field tested them. That's why used them before.
He got 2 lays back to back. He said if he didn't get laid that week he had to donate to a charity he hated. He even did that twice and I had to train him. He got laid both times and the second time is a same day lay.
I have to take a nap, but I hope that gives you insight.
A hardcase can be a normal case if he submits, applies what I teach and listens. Stop resisting the training and making excuses.
Back then I was twice as though. So you guys are lucky but maybe I shouldn't be so soft. That doesn't work.
FOR OTHERS WHY RESIST? I MEAN ELITE PLAYBOOK IS GOING TO BE NOT ON SALE AFTER THIS MONTH. TOO BAD. I MEAN, IS IT SELF ESTEEM ISSUES? YOU WILL PAY RSD ANYTHING TO GET RIPPED OFF, BUT YOU KNOW A COACH WILL GET YOU RESULTS HERE?…
For this site, not sure if this is the best layout. I might change it around again in the future.
WHAT YOU GUYS DOESN'T SEE IS A NEW WORLD ORDER WHERE ASIAN MEN TAKE OVER THE DATING SCENE, WE CAN'T GET THERE IF YOU KEEP GOING WITH YOUR LOWER SELF ESTEEM
When you keep picking the wrong dating coaches because of brand. You will never get there.
I saw this vision where Asian men all wore blazers, all has the same haircut as me.
I saw them raising their self esteem, thinking clearly, an army of John Elites everywhere.
People who gets it and even if Asian women are going for guys with receeding hairlines. The guy gets it and he gets white women. Even if both races doesn't like their own.
Why do you think I am even making a samplier course. Why put out these technologies like the Elite 30 and Elite Playbook? Why?
To help my own kind.
RSD IS ACTUALLY THE AGENTS AND I'M LIKE NEO. YOU ARE ENSLAVED MY MARKETERS
I don't mind making money if I solved peoples problems. But i'm not in it for money. I'm motivated by a mission. Whether you Asians follow me or not, you will in the future.
You will see more and more miracles in the future and unplug from RSD.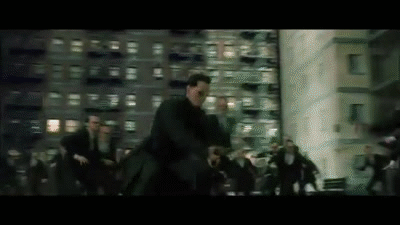 But it seems like we entered the mental masturbation era where game gets progressively harder. It affects the guys at the bottom of the hierarchy first. People rather just take action and half ass it with apathy.
That's your choice. I'm not going to stop until my fellow Asians are free even if you are indifferent to me and every other race trains under me instead.
Why do you think so many different race of men train under me John Elite? They know I have the answers and you can't see past your pride or ego. Your lower self, or self esteem.
Why do you think one day you will be an endangered species? Where your women will throw themselves to hypergamy and you turn a blind eye to it.
MAYBE YOU RATHER LIVE IN A FANTASY WORLD THE MATRIX, BUT I DON'T. WHAT I'M TELLING YOU IS THE REAL SHIT.
You all just love to be connected to the RSD machine. The Matrix, where they talk about how they are moving in the Matrix, but they are the agents. Enslaving your mind.
You know there is something wrong with this whole industry. You know there is something wrong, like a splinter in your mind.
But in the end you will just fall for marketing and sweet talking salesman. My students got burnt so many times by it, they will train under me later on.
Maybe I should teach people how marketing works. People thinks they are above it, its like torture. You will lose eventually. That's how I see it.
Analytics for the site today.
-John Elite