TOUGH LOVE
Next question…
No seriously, i'm tough as they come as a coach.
No i'm not faking the behavior, most people knows me in real life is like that
John actually talks like that to all his students
All the students, if you fvck up, you get overwhelmed, unmotivated I yell at you.
But John, i'm a snowflake, I want comfort, that doesn't sound so great. I want to be comforted. I'm weak and frail.
THEN GO BLOW YOUR BRAINS OUT… METAPHORICALLY SPEAKING OF COURSE
LETS TO THE MATH
How many daygame instructors outside of me are tough with their students? not giving them comfort camps?
0, A BIT FAT 0
Yet who has the most testimonials in the world for daygame?
ME!
Mostly me, so wtf, how come they aren't getting daygame testimonials, just night game or online without social skills or social calibrations? Yep.
One big piece is they are such slimy car salesman, they want to extract your money giving you comfort.
Hence the name… comfort camps.
Sometimes I think the definition of insanity is doing the same things over and over again expecting different results. If people have been comforting others over and over and over again, wouldn't it make sense to not just comfort them?
IF YOU COMFORT THEM, ONLY THE HIGH SMV TALL, BLACK, WHITE AND LATINO GUYS WILL GET RESULTS.
No one else
This is that only industry that…
This is the only industry where you can't train.
You train hard in sports, in war, you train in business, but you can't train in daygame and get yelled or discliplined?
How are people going to survive?
If this was a boxing match and you don't have height and muscles and other genetic advantages, then how are you going to win? SMVing it?
Can you really depend on the student being tall, white, or black or Latino to really SMV it? Depending on genetic factors? or preselection, protector status?
THE TYPE OF STUDENTS I CAN'T STAND THE MOST…
These are the overwhelmed mofos. You know who you are…
Since you are overwhelmed, you can't stop crying, your pussy hurts.
You feel stressed, over worked, so your fight flight and freeze response gets overwhelmed on freeze or freeze.
You don't have my sympathies. You really don't.
Some people have been physically abused by their parents or mentally. So their brain shuts down.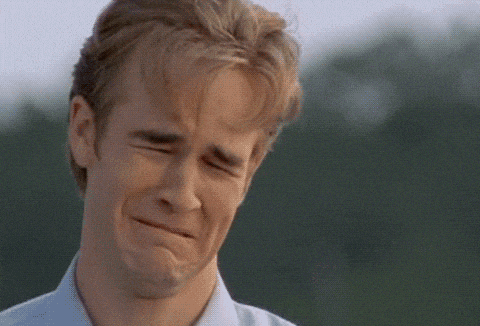 I studied neuroscience a bit lately. Some people are more on the alpha end of the spectrum. But there are some that cowers up and their brains can't help it.
When they do approach, even if they know what is good for them, they don't do it because they are overwhelmed.
These types I just leave them alone until their pussies stops hurting and their tears stops crying.
You can't drag across the finish line those who won't even get up and move. Its like telling them to go to the gym, but they don't even respond, even if its good for them.
THE WORST STUDENTS ARE THE ONES YOU HAVE TO MOTIVATE. YOU HAVE TO MOTIVATE THEM TO DO SHIT. WHEN THEIR NERVOUS SYSTEM ALREADY SHUT DOWN.
WHY DOES THIS HAPPEN JOHN? ANSWER… A LACK OF SELF ESTEEM
SELF ESTEEM, VS EGO. If the ego is too high the self esteem is lacking, they will not take action and get egotistical. They will run after every single hot girl who is walking super fast or two set for mental masturbation for no reason but to mentally masturbate. Their fashion is usually shit and they can't even afford to buy watches like the Patek to raise their self esteem. They just won't have enough money.
Mental or physical abuse vs love from parents. If they have one crazy parents they will free up. Some people wants to take action, while others doesn't, the opposite happens. It can either made you stronger like me, or weaken you a lot.
Extreme ownership of their problems vs blaming someone else non stop. In the military there are always team leaders who messes up their entire team who keeps blaming others, don't be that guy. Yeah that guy, the more you are that guy the more you are screwed.
The level of delusions vs the level of clear headness. When a student is clear headed I know he is dressing well and it turns off his left logical brain where sociopaths has their delusions. Most sociopaths has delusions because of a lack of self esteem. A non delusional student takes a ton of action, a delusional student takes no action.
Speed of implementation. If it is slow, then you are kind of fucked. Seriously easy cases has very little thoughts in their left brain with mental bullshit. They just do and take action. They just do.
Is there any solutions or are you fucked?
Yes there are. In recommendations thread, I recommended 3 watches. If you wear it all the time your self esteem goes up and you get more things done.
High performance are always connected to high self esteem.
The delusionals are all turned off and you take action.
But for some reason you don't take any action to this category. You make excuses how things are shipping slowly or you can't make enough money.
You get back into narcissism and you get egotistical and delusional.
More and more it is like you are in a nightmare you can't wake up from in terms of delusions. You really feel that is reality when it is not.
When I give you instructions, it goes though your ears your delusional brain scrables it and you fuck it up every time. You don't even know why your brain does this.
If you dress better, Versace shoes and a good watch, a decent haircut, you begin to actually feel good.
When you feel good, you slack off not putting pomade in your hair and it falls back down, you lose your SMV and things spirals downhill.
Its like you can't even keep up your self esteem. Wtf.
I bet even reading this, since you are sad cunts, you will just freeze up again by your mental abuse from your narcissistic controlling sociopathic parents and take no action.
You could of walked out of your nightmares and delusions, but instead you just want to keep your self esteem low.
NO WONDER YOU ARE FAILING, THAT IS WHY YOU FAIL.
I'M GOING TO KEEP IT REAL HERE
Its okay to fail, its okay to fail. School teaches you its not okay. Just don't repeat the same mistake twice around me, but its okay to make a mistake.
The mistake means you can fix it, if you aren't unteachable. I have students like that, unteachable.
If you don't swing at the bat you won't hit the ball to a home run. Its okay to strike out, but when you are mentored by me, you get less and less strike outs. To the point of pulling or same day lay in less than 5 approaches. Happened a lot in bootcamps.
No one is going to die, this isn't the army. You make a mistake, no one is going to die.
Even when you are in debt, no one is going to die, no one. Seriously, no one.
Knowing that, wouldn't you take a lot more risk?
Wouldn't you try to get out of your comfortzone?
BUT JOHN, IF THE PERSON IS WEAK, SHOULDN'T YOU TRY TO COMFORT THEM AND DIG THEM OUT FROM THAT MINDSET?
Ummm, unless the person has high SMV like being tall black, white or Latino. That almost always never works.
It will be doing a disservice to the student.
Sure even if I told him what to say and what to do, he wouldn't be able to do that kind of skill back at home. He would have to keep coming back over and over and over again.
Nope, not doing that.
I KNOW ITS SCARY HOW WELL I AM DESCRIBING PEOPLE, ALMOST DOWN TO A SCIENCE, RIGHT?
TOUGH LOVE
I do this because I have no other choice. I do this because I care.
All the other ways doesn't work
I treat my students like family and you know that
you never see the times I spent with them or extra time helping them
you never see the hours I put into a bootcamp, more than most coaches
You never see the moments where the students were failing, but after I give them some advice they turned it all around
you never seen it when students had no chance and when they came to me, they got results
you never seen it when students been to other bootcamps and had other products and were only able to get results from my coaching
You realise, why would you think I am a bad person? because you have low self esteem? So you get trigged easier because of ego? That's not fair.
Look at my character, not my personality. Character is my long term me. I never changed.
I'm always a good person helping the world
You think other coaches including Asians really care that much about their Asian students? Or wanting to change the world? Or they want to change the number at their bank account?
Don't you realize it affects how much money I make being truthful to you guys about the game? But at the same time I attract more of the type of students who realize race matters and SMV does and I get more and more testimonials in exchange.
What if the tough drill sargent coach is just someone who knows there was no other way. Even when I keep trying to go back to the other way, being softer, it never works. No matter what, no matter how many times I try.
I'm not here to extract money from you comforting you like other coaches. If I do make money, it has to be because I can change your life.
For those who are freezing up and acting like cowards, listen, its time to step up. Take back control of your life. No more tears. Stop wasting time.
-John Elite