WHAT GETS MEASURED IN SELF DEVELOPMENT GETS ACCOMPLISHED
The point of this post is to show you that my game evolves every 3 months. I don't teach the same stuff. I taught REBT before now it evolves.
What I taught before is always field tested and will be field tested on future bootcamp students.
For a lot of my students now they have experienced the same thing. One has gone though REBT therapy and can finally let go of all these decades of mental anguish.
What if most PUAs are using game as a way for self development and therapy?
I don't believe in self development but self success. That's why RSD IS TRASH
SELF SUCCESS… NOT SELF DEVELOPMENT is measurable.
What gets measured, gets accomplished…
You think you can measure high vibrational energy bullshit from RSD? Nope.
Or meditation without some head band thing to measure? nope.
Can you measure working out? Nope unless you get a tape measure.
Measure everything.
THE SECRET FORUMLA TO FIXED YOUR FVCKED UP MIND
If you are a PUA, this is how you fixed your fucked up mind.
PROGRESSIVE INNER GAME AFFIRMATIONS > REBT (A, B, C, D) > CBT > EMDR > REBT (E)
WHAT THE FVCK IS REBT? THAT I TAUGHT AT THE BOOTCAMPS AND IMMERSION?
Just like how the game is played in stages, the mind also fucks it self over in stages. Its about the activating event that lowers your standards and messes you up badly.
People can shut down your mind, mostly sociopaths. They tend to use an emotional manipulation and the effects can be there for years.
This is why these gimmicks like time travel doesn't work. It only focuses on the A stage, the activating event and venting or crying for 10 hours of nonsense.
There are better ways to accomplish this.
Puas has a lot of fucked up believes because a lot of them have comorbidity or multiple mental illnesses. Sociopathic behavior makes them delusional. I'm not delusional.
I LOVE THE D STAGE BECAUSE I CAN YELL AT YOU LIKE GORDON RAMSAY AND CALL YOU OUT ON YOUR SHIT.
If I done so before, then your filter will not listen. I needed to open your filter before I can surgically remove your mental bullshit.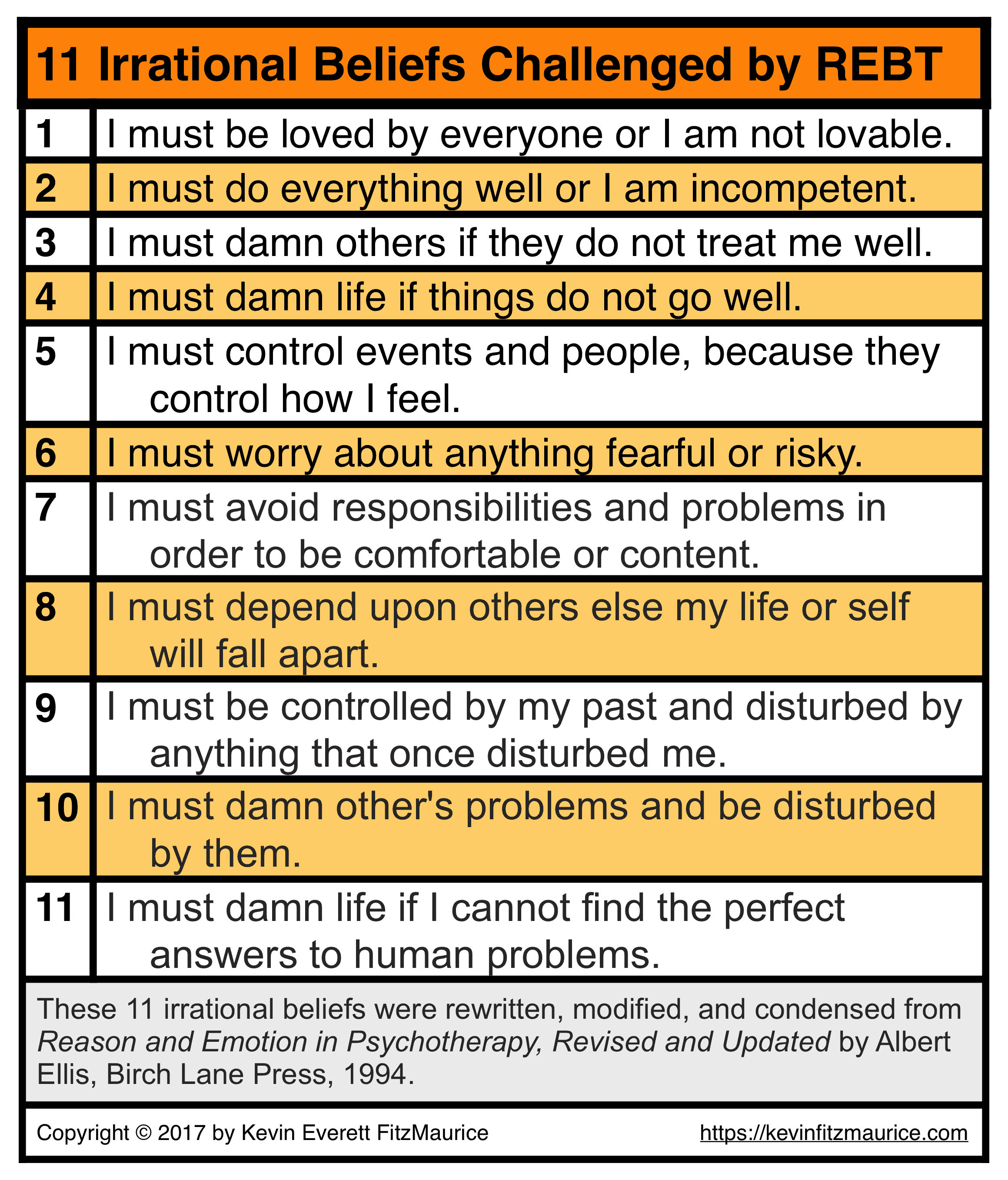 THE MUST IS WHAT FUCKS UP PEOPLES MIND. PEOPLE MUST TREAT ME A CERTAIN WAY. PEOPLE MUST THIS PEOPLE MUST THAT… I MUST.
This is where the fucked up belief systems happens. There are about 3 major categories of must.
WHAT THE FLYING FVCK IS CBT? (COGNITIVE BEHAVIORAL THERAPY)
THESE ARE WHAT THEY CALL COGNITIVE DISTORTIONS
First of all you never want to be certain. You would ask yourself how you feel about that situation. Is it really true? Or is it one of the mental filters? You ask the right questions to open up the mind.
VENTING: Is another quality of CBT. By venting the anger, you can start to feel better. Your mind will let go of a lot of mental bullshit. You will feel happier.
GREAT, BUT WTF IS EMDR?
To understand EMDR you must understand trama or post tramatic stress disorder. Or what you call PTSD.
Some people experience this, so the brain like this picture gets really stressed all the time. Their trama never leaves them.
Basically you can move your fingers left to right because you want to activate both sides of the brain.
You know how your left hand is connected to your right brain.
Your right hand is to the left brain. So by moving things left to right with the fingers, you can get both sides of the brain.
This includes tapping noises too and also reprocesses.
LASTLY
You use the E stage to evaluate new beliefs. There is a new F stage to have new feelings involved but that doesn't matter.
CONCLUSION, BUT JOHN, WHAT THE FUCK? THIS IS LIKE PSYCHOLOGY OR SCIENCE
I don't give a flying fuck about theories. All of this is field tested and will be field tested with the newest client.
My game evolves every 3 months like an A.I making every mistake and figuring it out.
This will be tested on a few bootcamp students, already a few skypes.
If it passes the John Elite certified test, it will be taught to hundreds.
Lots of people have a lot of mental bullshit in their head. Perhaps I should write a book called: How To Unfvck Your Mind For Game
THIS WILL HELP A LOT OF MENTALLY DAMAGED PUAS WITH MENTAL ISSUES AND FVCKED UP BELIEFS. THIS MIGHT BE THE CURE MOST PSYCHOLOGIST NEVER COULD FIGURE OUT. I FIGURED OUT THE ALGORITM ON HOW TO HEAL THE MIND AND THE EXACT ORDER.
OBVIOUSLY YOU NEED TO SKYPE ME OR TAKE A BOOTCAMP.
If you want to learn REBT its one of the future lessons of the class for my online coaching. You can use it to unfvck your mind.