I wrote this as my neighbours upstairs woke me up. The Spanish neighbours and I use that term very loosely. Have a bootcamp coming up. I'm very tired, but lots to teach.
I want to talk further about approach anxiety. Implementation is key. But the mainstream bullshit is keep approaching non stop. Until you lower your fear. That will just jam your entire nervous system with fear.
Fear causes a lot of problems, you breath faster, you talk faster, you start to hunch. Its all related. It is important to learn breath control, visualization, all that stuff taught in Wayne 30's Navy Seal 4 tennents. They manage fear well. Also in wayne playbooks approach anxiety chapter.
But you haven't even scratched the surface. Progressive desensitation works. Its step by step. But which steps are top secret. I haven't even revealed a lot of it in my products. As I said my products are the gold, but not the platinum. Only the bootcamps are.
Even I feel approach anxiety, I haven't approached in a while and the fear comes back. Its how you get the number back down. If you don't, you have a fearful look in your face. Also, your stomache and nervous system feels fear.
I also noticed besides giving a number to approach anxiety. There is something I would give a number to. Its called approach resistance. I remember before when I talked too much with a wingman. Then you don't feel fear, but you feel resistance. When you are getting your mind poisoned with their theories.
I'm using my $450 bose earphones to sleep. The noise cancelling is the only way to sleep.
This keeps making white noise or ambient sounds until you sleep.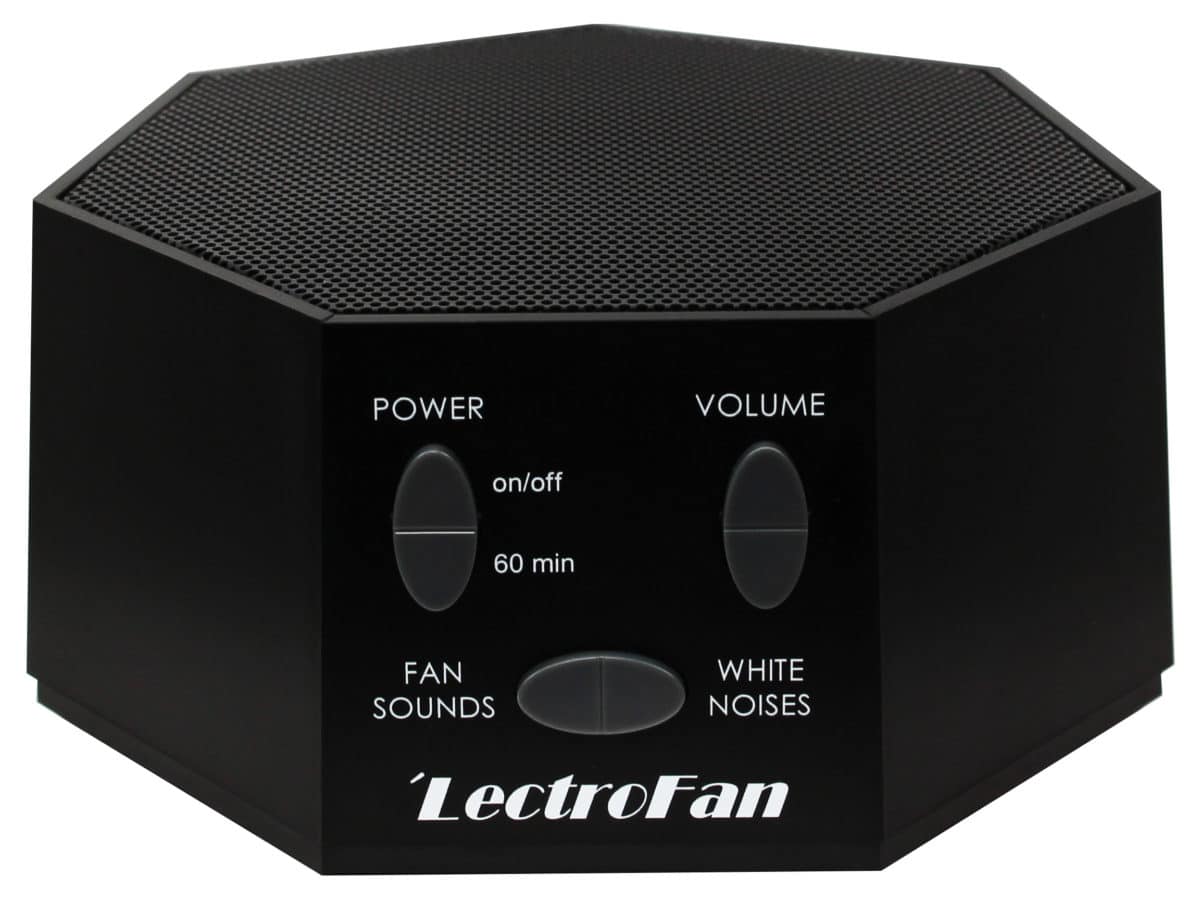 I have this unit that pumps out white noise, the same in the nose cancelling. Even if I turn if all the way up, the neighbours are super loud. Maybe they are having sex upstairs or something. I opened the door for a Latina. She was decent looking, but I think she lives upstairs.
But how in the world are these people only making noise and no one else I can hear. None of the neighbours makes sound. I never hear a single sound, anywhere except their place. Its fucking weird, they process info differently. The lack of empathy is apparent. Its not something you want to imitate in daygame.
I sometimes wonder if they read my blog. Overhearing I am John Wayne
I can teach people how to empathize or fake it if necessary. Even a lot of people in my race doesn't empathize at all.
Chinese people are loud, they don't assimilate, they just buy all the properties raising the price. Also, they pirate and knock off everything expensive. I mean they don't care. I find this disgusting. I don't associate with my own kind. Lots of Indian PUAs I know doesn't associate with their own kind either or would be caught dead. Rude people.
I'll just leave the bathroom fan open all night until I wake up. Lets hope the student shows up. I hope my blog didn't offend him at all. I'm a very direct guy when it comes to the truth. No matter how offensive. Not even my own race gets a free pass to get off the hook.
In psychology, progressive desensitization is for phobias. Like if you fear spiders, you get closer every single time eventually touching it. Reprogramming the way you talk to yourself. So flooding is another way of getting over phobia, you jump into it. But if you ran anyways, you reinforce the fear. I hope that gives you some clarity because I promised to show more.
Its okay to offend people. Even if they shut their ears. Point it out to them because the best lessons are when your ears open again and you examine why. Also, do the opposite of everything they do in the industry. I don't do 4 hour bootcamps and saying go approach her, go approach her. Its technical as a martial art.
Today is boxing day. For my students I say to go look at Wayne Playbook and watch the fashion and aesthetics chapter. Go buy some clothing from Zara. I only shop there anyways.
In my field testing, my gold watch works well to raise my overall value score by one. I lift up my sleeves. People actually get jealous over a $50 usd watch that looks like a 50k watch. Lol. But it actually raises your value. So a gold watch is a must. Also an iconic design is a good investment.
Don't buy a shitty $10 watch, but buy only the most Iconic in the world. Most likely celebrities uses it. This is my next watch, Its called a Patek Philippe. I bet the gold version will turn heads. Celebrities has it so it is a proven design. You can repurpose it for daygame. This is suppose to be a 250k watch. The same design is like $50.
DON'T GET THIS AS YOUR FIRST HOMAGE WATCH, GET THE AUDEMAR LOOKING ONE FIRST IN GOLD OR IF YOUR ARE TIMID, ROSE GOLD. YOUR DAYGAME RESULTS WILL GO UP AS IF YOUR LOOKS WENT UP BY ONE POINT. AS LONG AS YOU LIFT YOUR SLEEVES
My rolex Daytona style watch gets more attention than the submariner. I always wondered why people thinks it looks more expensive. But too much silver on it. In my field testing, rolling up your sleeves with a gold watch works way better. Especially an audemar piguet or my cheap didun design.
These are not replicas, but homage watches. Meaning you can wash your hands and get these wet. They are heavy. They are almost identical to the real version.
I'M GOING TO SAY THIS PUBLICALLY. I'M GOING TO GET RID OF THIS STUDENTS APPROACH ANXIETY TODAY. HE ACTS LIKE HIS HIGHER SELF, SHOWS UP. I'M SO FUCKING GOOD AS A COACH I'M EVEN TYPING THIS ONLINE. THAT'S ALL I'M SAYING. ITS LIKE OPEN HEART SURGERY. I HAVE DONE IT SO MANY TIMES OR GOT PEOPLE RESULTS. I'M THE TOP SURGEON OF GAME IN THE WORLD. OF COURSE I AM FUCKING CONFIDENT IN MY ABILITIES. I LIVE BY THEM AND DIE BY THEM.
EVEN I FEEL APPROACH ANXIETY IF I TAKE A BIG BREAK FROM GAME. I'M ONLY HUMAN. BUT I GOT EVERYONE OVER IT, EVEN IN THE IMMERSION PROGRAM.
SURPRISE, SURPRISE, STUDENT FLAKES. I GUESS THAT REINFORCES THE ENTIRE ARTICLE ABOUT THE LACK OF EMPATHY. I EXPECTED THIS FROM A LATINA, NOT LATINO. I SHOULD OF MADE HIM PUT DOWN A DEPOSIT. FUCKING DISGUSTING. WELL I HAVE A WHOLE BUNCH OF GUYS WHO WANTS TO GO BOXING DAY CLOTHING ZARA SHOPPING WITH ME. QUITE A FEW PEOPLE ACTUALLY. SPINELESS. I LIVE IN DOWNTOWN NOW. SO I BETTER GO SHOPPING NOW.
I MADE A DEAL WITH HIM AND HE ACCEPTED. I'M GOING TO MAKE A SOLO APPROACH ANXIETY COURSE WITH HIM. HE CAME HERE PURELY JUST TO LEARN HOW TO GET OVER IT. NOTHING MORE. SO NOW YOU GUYS WILL HAVE A NEW COURSE, ESPECIALLY IF YOU ARE A NEWBIE TO DAYGAME. 
NOWHERE WOULD YOU HAVE THIS MUCH CLARITY TOWARDS DAYGAME APPROACH ANXIETY.
-JOHN WAYNE