THE MOST MUST SEE VIDEO OF 2021.. ON MY CHANNEL. YOU WILL LEARN MORE ABOUT SOCIOPATHS THAN 10 YEARS OF STUDYING IT YOURSELF…
WATCH THE VIDEO TO THE END… PLAY IT AT 2X SPEED IF YOU HAVE TO…
You will never be ripped off by these sociopaths again thinking they are your friend, wearing a sociopath mask smiling at you as they extract money without getting you daygame results…
SOCIOPATHS AREN'T HUMAN. THEY LOOK HUMAN, BUT THEY ARE NOT..
ALL SOCIOPATHS ACTS EXACTLY IDENTICAL, LIKE A TUMOR… THEY HAVE NO REAL PERSONALITY, OR ANY SORT OF INDIVIDUAL THOUGHTS… IT IS LIKE A CHESS BOARD WHERE THEIR MOVES ARE PREDETERMINED..
This is the main reason they are value deniers, they are delusional, opinions as facts SMVing it denying even their own value
In their mind they are never wrong..
They will try to win at all cost…
They do not display a sense of guilt..
YET YOU ARE GASLIGHTED BY THESE DATING COACHES… OVER AND OVER….
YOU MUST ADMIT, THEY GOT YOU BAD DIDN'T THEY?
ITS GENETICS, ONE PARENTS ARE MORE CONTROLLING THAN OTHERS.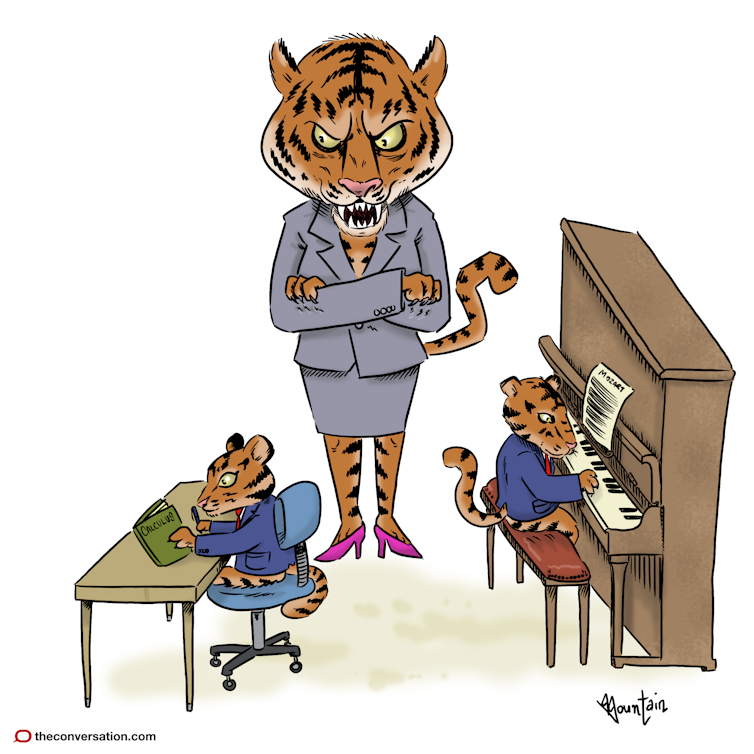 ONE MANS HATER LIFE MISSION'S childhood was a traumatic living nightmare that he was lucky to survive. A damaged and abusive mother, a step-father who tried to kill him, violence, abuse, psychological torture and copious amounts of surgeries that left him disabled.
https://www.businessinsider.com/narcissists-cannot-love-their-children-2017-7
Narcissists 'can never really love anyone'
According to Perpetua Neo, a psychologist and therapist who specializes in people with DTP traits, the answer is no.
"Narcissists, psychopaths, and sociopaths do not have a sense of empathy," she told Business Insider. "They do not and will not develop a sense of empathy, so they can never really love anyone."
This doesn't change when they have children. There's no primal instinct to protect and encourage their child because the child is not seen as a separate entity, but merely a tool at their disposal.
"DTPs tend to see children as an extension of themselves and a possession," Neo said. "So rather than saying, 'I'm going to nurture you so you can grow up to be the amazing person you're meant to be,' [they say,] 'You're supposed to grow up and do this so that you're my trophy.'"
This is very different from the environment a child in a healthy family would grow up in. Instead of being nurtured and taught the ways of the world, a child of a parent with DTP traits can grow up without a sense of self.
"'I can check your phone. I can do anything I want to do. I can just barge into your room, basically not respecting your sense of property,'" Neo said of what people with DTP traits believe. "There are no emotional boundaries either. So the children grow up not really sure about what boundaries are."
This doesn't change when they have children. There's no primal instinct to protect and encourage their child because the child is not seen as a separate entity, but merely a tool at their disposal.
"DTPs tend to see children as an extension of themselves and a possession," Neo said. "So rather than saying, 'I'm going to nurture you so you can grow up to be the amazing person you're meant to be,' [they say,] 'You're supposed to grow up and do this so that you're my trophy.'"
This is very different from the environment a child in a healthy family would grow up in. Instead of being nurtured and taught the ways of the world, a child of a parent with DTP traits can grow up without a sense of self.
"'I can check your phone. I can do anything I want to do. I can just barge into your room, basically not respecting your sense of property,'" Neo said of what people with DTP traits believe. "There are no emotional boundaries either. So the children grow up not really sure about what boundaries are."
The child may be expected to fill all kinds of functions they shouldn't have to. For example, narcissists tend to be very unhappy people with low self-esteem, so they may unload a lot of unnecessary emotional baggage onto their children, who are used as a listening ear for the parent's problems and a source of emotional comfort.
This continues over the years, and Neo says some of her clients have said their parents told them, "The only reason I had you was so you could take care of me for the rest of your life.
"'You're not allowed to have children, and you're not allowed to get married,'" she added. "The parent would be meddling in all these different relationships — left, right, and center — creating all sorts of drama, so the child stays single."
The child may be expected to be a punching bag
Throughout their life, the child may also be expected to be a punching bag, either physically or emotionally. This would become harder as the child ages, because they become stronger and more aware, so the parent may counteract this by hacking away at their self-esteem.
"As the parents grows older and their health starts to decline, their sense of self-esteem becomes really shaky," Neo said. "Then the child grows up, becomes strong, becomes powerful, has more of a sense of self, and it's very difficult for the parent to watch. So there becomes this unhealthy competition, putting the child down, telling the child they're fat, they're useless, they're ugly."
At the same time, whenever the child accomplishes something, the parent could take credit. For example, they might mention that their child is a very good trumpet player but that the only reason is that they scrimped and saved for lessons for years, even if this may not be true.
"Every single thing is always brought back to them," Neo said. "So the child is brought up thinking, 'I have no sense of self, I have no say, and I do not matter.'"
WHAT CREATES THE DARK TETRAD EYES IS THE EXCESSIVE MENTAL ABUSE FROM THEIR PARENTS
THE DEMON CONCEPT. LIKE A OUIJI BOARD… THEY WILL NEED AN INVITATION TO BE PART OF YOUR LIFE
THEN LIKE THE OUIJI BOARD, THEY NEED TO LEARN YOU…
ONCE THEY KNOW YOUR WEAKNESS, THEY GASLIGHT YOU. AS IF THE DEMONS ARE SHAKING THE WALLS
THEN THEY TRY TO POSSESS YOUR SOUL.
They sure love alts, I don't use alts…
THIS IS AN EXPLAINATION OF THE FIRST STAGE, THE POSSESSION. THEY ARE TROLLS. THEY WILL USE ALT ACCOUNTS TO TROLL YOU…
Internet Trolls Are Narcissists, Psychopaths, and Sadists
Trolls will lie, exaggerate, and offend to get a response.
Let's start by getting our definitions straight: An Internet troll is someone who comes into a discussion and posts comments designed to upset or disrupt the conversation. Often, in fact, it seems like there is no real purpose behind their comments except to upset everyone else involved. Trolls will lie, exaggerate, and offend to get a response.
What kind of person would do this? Some Canadian researchers decided to find out.
They conducted two online studies with over 1,200 people, giving personality tests to each subject along with a survey about their Internet commenting behavior. They were looking for evidence that linked trolling with the "Dark Tetrad" of personality traits: narcissism, Machiavellianism, psychopathy, and sadism.
They found that Dark Tetrad scores were highest among people who said trolling was their favorite Internet activity. To get an idea of how much more prevalent these traits were among Internet trolls, one can refer to tables from the paper showing low Dark Tetrad scores for everyone in the study . . . except the trolls. Their scores for all four traits soar on the chart. The relationship between trolling and the Dark Tetrad is so significant that the authors write in their paper:
"… the associations between sadism and GAIT (Global Assessment of Internet Trolling) scores were so strong that it might be said that online trolls are prototypical everyday sadists." [emphasis added]
Trolls truly enjoy making you feel bad. To quote the authors once more (because this is a truly quotable article): "Both trolls and sadists feel sadistic glee at the distress of others. Sadists just want to have fun. . . and the Internet is their playground!"
The next time you encounter a troll online, remember:
These trolls are some truly difficult people.
It is your suffering that brings them pleasure, so the best thing you can do is ignore them.
THE PROBLEM IS LONG BEFORE I CRITICIZED MONEY MARC'S NATURAL AND DIRECT GAME. NOBODY'S GAME IS BEYOND A CRITIQUE.. AN OBJECTIVE ONE
DIRECT DOESN'T LEAD TO STUDENT RESULTS, EVIDENT IN ALL THE LAID TESTIMONIALS FOR DAYGAME IN THET INDUSTRY
THIS GOES IN DETAIL WHEN THEY LEARN YOU FOR THE SOCIOPATHS…
1. Get professional help
This is an incredibly useful thing to do and very often overlooked when people are looking for help in dealing with a sociopath or a narcissist. Every step after this one becomes so much easier when you understand the motivations and tactics of the sociopath as well as how mind control works.
A therapist who specializes in this area will help you to understand the steps taken by the sociopath to capture you and manipulate you. This is important for several reasons. Firstly, it means you're able to see the relationship for what it is, something totally false that the sociopath creates in order to manipulate your emotions.
Secondly, the sociopath loses his power over you. He can no longer manipulate you in the same way and the effect he has becomes minimal.
This is really important because sociopaths like to dominate and control. When it becomes obvious to them that they are expending more effort trying to control you then it takes you to keep them away, they often get fed up and move away to find easier prey.
2. Get professional help
I know! But is so much easier than doing this on your own…
Sociopaths and narcissists install beliefs in their victims that they, the victims, are responsible for what happens to themselves and that they should be able to sort things out for themselves. This is enhanced when the person is isolated from family and friends.
Cult leaders also install a sense of superiority or elitism in the members. They do this firstly because the members become clones of the leader and the sociopathic leader believes he is better than others. And secondly because the members believe they know things that outsiders do not, or they know more than outsiders. Therefore how could someone outside the group help them?
Add to this a contempt for psychiatrists and psychologists because of comments by the leadership, and it becomes very difficult for victims to seek outside expert help in dealing with a sociopath.
It is best to work only with someone who fully understands mind control and sociopathy. A therapist who does not understand mind control may do more harm than good.
Read about the potential dangers here.
3. Cease contact
No contact means no contact. No phone calls, no text messages, no e-mails. As long as you continue to engage the sociopath they will continue to try and manipulate you. They have nothing better to do in their lives. In fact, often they will spend their lives trying to continue to manipulate you!
Sociopaths don't have friends. They perceive others as victims or competitors, and the competitors typically end up as victims too, because the sociopath wants to win at all costs.
Any contact is a sign for them that they still have a chance to continue to manipulate you. It's absolutely useless to want to have the last word or to need to explain how upset you have been. You're just giving them a chance to continue to verbally abuse you and play with your emotions, and the lack of empathy and guilt gives the sociopath an advantage that you will never have, and that you can never beat.
No ultimatums or power plays either. You are going to lose. Don't waste your energy.
Of course, sometimes it's simply not possible to cease all contact straightaway. Children, business contracts, marriages may need to be sorted out first. But as soon as you realize you're dealing with a sociopath, you need to take steps to protect yourself.
Get copies of important paperwork and computer files. Store them in a friend's house. If you do need to communicate use e-mail and keep all copies. Let their phone calls go to voice mail and save them. If you fear for your physical safety, take whatever steps are necessary. Get professional help if you need to.
Let other people know what's happening, including your boss. Very often when you try and break off contact, a sociopath will try to begin to manipulate the people around you. Get them on your side first, before he tries to make you look bad and/or crazy. You are going to need support!
4. Do not give them more information about you
Any information you give them can and will be used against you. This is important because you are dealing with a sociopath. This means you are dealing with a professional manipulator and you should expect that any personal information you give will be used to manipulate your emotions, blame you for what is happening and/or used to try to continue the relationship.
If you need to communicate, keep it short, stick to the facts (no opinions or personal thoughts) and communicate as if you know your communication is going to be read out in court.
What's involved in the recovery from a psychopathic relationship?
5. Know your weaknesses
Because the sociopath certainly does! And has been taking full advantage of them. At least if you understand what you're weaknesses are it gives you a better chance of dealing with a sociopath because you will recognize when he is pressing your buttons.
And while you're at it, check out your strengths too. Chances are the sociopath has been manipulating you by using them as well! For example, if you are good at helping people, he will want to be helped.
6. Pay attention to your instincts
What are your instincts telling you? It's difficult when dealing with a sociopath because due to the manipulation you have been overriding your instincts. What, for example, was your initial feeling on first meeting the sociopath? Did you give them the benefit of the doubt at the start for whatever reason? This is something you can never afford to do when dealing with a sociopath.
7. Do not try to reform them or give them more chances…
There is no treatment for sociopathy/psychopathy. Often it makes them worse! They simply learn more about people's behavior in therapy sessions and it gives them more ammunition for later.
Somebody who has no conscience has no conscience. They're not going to change. In fact, because of their big egos, arrogance and sense of entitlement, they think they are better than everybody else and see absolutely no reason to change.
And besides, doing this means that you are maintaining contact. See rule 3.
8. Educate yourself
Read books about mind control, about psychopaths and watch movies and videos. Apply the information to yourself. How were you deceived from the beginning? How did they keep the charade going? What techniques were they using? Why did you fall for them? This is all part of your recuperation for undoing the influence these charlatans had on you so that you can move on after a psychopath.
9. Realize that it's not your fault
You have been dealing with a sociopath. You have been tricked, deceived and manipulated. Somebody was deliberately moulding your reality, influencing your decisions and directing your thinking and behavior. Whatever happened during this time is not your fault. You did not realize what was going on. You were not fully informed. And realize that you do not have to apologize to other people either, if you don't want to.
How to divorce a sociopath – a comprehensive guide
AT THE LAST STAGE, THIS IS WHERE THEY GASLIGHT YOU, TRY TO DESTROY YOUR REP.
SINCE ONE MANS HATERS LIFE MISSION USED ALTS ALL THE TIME ON YOUTUBE, HE FELT INVITED.
I DO NOT INVITE HIM INTO MY LIFE. I HAVE IGNORED HIM
THIS DEMON TRIED TO INVITE HIMSELF INTO MY LIFE.
THIS IS AN EXORCISM.
ALL THE HATERS, THE DARK TETRADS, I CAN'T TELL THEM APART ANYMORE…
THEY ALL ACT THE SAME..
ITS FUNNY HOW I POSTED THAT BOOTCAMP CLIP, YET THEY START ATTACKING AGAIN…
THEY ARE SO JEALOUS, THEY ARE USUALLY NO NAME DATING COACHES WHO ARE AMBITIOUS..
SPEAKING OF AMBITION….
THE DARK TETRAD ARE OBSSED WITH MONEY, POWER, INFLUENCE, WOMEN. AMBITION
Narcissistic sociopaths share many features with psychopaths including above average intelligence, considerable social savvy, adaptability, likability, and natural skills in (Machiavellian) manipulation. They are charming, outgoing, feign interest in people and subjects, and can convincingly fake both sympathy and conscience. If they engage in charitable acts at all, they are only in pursuit of ancillary selfish benefits. They learn from experience and show no dedication to a set of moral values, religious beliefs, truth, or transparency. If they admire anyone, it is other psychopaths and sociopaths that they wish to emulate. Finally, they are effective liars and show a chilling unconcern for the welfare of others.
There is one particular skill that is common to both psychopaths and narcissistic sociopaths and is absolutely essential to their nature: cognitive empathy. This is different from emotional (or affective) empathy, sometimes called emotional contagion, which is regarded as the ability and tendency to closely identify with the emotional experience of others.
Source: geralt/Pixabay
Cognitive empathy is a mental skill involving the close observation of others in order to understand and predict their behavior. It is morally neutral and common in high-functioning individuals across the moral and ethical spectrum. While social workers and therapists use cognitive empathy to help individuals improve their lives, psychopaths and sociopaths use this skill to manipulate, coerce, and deceive others in orders. While emotional empathy is an innate cognitive feature we share with other social mammals, cognitive empathy is a skill that can be developed and refined, and doing so is key to the behaviors of both psychopaths and sociopaths.
However, the ways in which sociopaths differ from psychopaths is key to understanding their evolutionary utility. For example, psychopaths are more likely than the general public to be violent and to end up incarcerated. Narcissistic sociopaths, on the other hand, are usually nonviolent and can work within a system of laws and norms, insofar as it suits their goals, because, while they do not hesitate to harm others, especially when insulted or humiliated, it isn't a specific aim. Instead, they are highly motivated toward the accumulation of riches and influence; whereas psychopaths are often more focused on sadistic self-gratification and generally do not seek positions of power and wealth per se. (There is some crossover between these phenotypes; sociopaths who do find gratification in inflicting pain can be labeled malignant narcissists.)article continues after advertisementhttps://6d94b456d8fa6f9ca38debe4c6e1adb9.safeframe.googlesyndication.com/safeframe/1-0-37/html/container.html
Finally, narcissistic sociopaths always seek reproductive success through procreation and aggressive nepotism, which is usually accompanied by extreme in-group identification, e.g., racism, xenophobia, and nationalism, while psychopaths show no allegiance to family, community, or country.
Therefore, the phenotype of the narcissistic sociopath is not a bizarre combination of traits, but rather a set of highly attuned social skills and behaviors aimed at increasing long-term biological fitness through wealth, status, power, and the future success of progeny. In order words, sociopaths are highly adapted (key literature here, here, here, and references therein).
The evolutionary puzzle of narcissistic sociopaths is not found in the phenotype itself but rather in the interaction of sociopaths with the society in which they exist. Social groups can detect dishonest and manipulative behaviors and act to punish the actors in order to either correct the antisocial behavior or remove them from the group. Dozens of mammal species have shown this very sophisticated and elastic social behavior, but humans and our close relatives are especially apt at detecting and punishing cheaters, freeloaders, and liars.
This sets up both a short-term conflict and long-term evolutionary battle between manipulative narcissistic sociopaths and the rest of society, that is, those who do not wish to be manipulated. Most individuals in a society share a vested interest in maintaining fairness and social order. The equilibrium point is reached through a concept called frequency-dependent selection, the essence of which is that phenotypes can sometimes have distinct advantages precisely because they are rare. Under this paradigm, the infrequency of sociopaths in a population is essential to their success.
Current estimates place the prevalence of narcissistic sociopathy at 1–2 percent, making it a candidate phenotype for frequency-dependent selection, especially given how successful they often are. The rarity of narcissistic sociopaths in the population, along with their considerable skill in hiding their true motivations, makes them very difficult to detect. If they were more numerous, however, members of society would become familiar with this particular pattern of social deviance and quickly learn to neutralize it. Furthermore, when narcissists encounter one another, while they may be willing to cooperate with each other in fickle and short-lived alliances, ultimately their goals will collide and the relationship deteriorates into mutually self-defeating conflicts. This, too, acts as negative selection and maintains the low frequency of this peculiar phenotype.article continues after advertisementhttps://6d94b456d8fa6f9ca38debe4c6e1adb9.safeframe.googlesyndication.com/safeframe/1-0-37/html/container.html
On the other side of the conflict is the selective pressure on the rest of society. Because sociopaths are rare, the intensity of the pressure on society to detect and neutralize them is correspondingly weak. Weak pressure leads to poor adaptation, while sociopaths experience strong pressure and become highly adapted. However, as the sociopath phenotype finds evolutionary success, the pressure flips back the other direction as the rest of society experiences increasing pressure, adapts, and then pushes the frequency of the sociopaths back down to the basal level. In human culture, this pendulum swings in both the long timescales of genetic evolution and the short timescales of cultural evolution. In both contexts, the conflict is cyclical.
With this evolutionary framework in mind, we can now return to the question of President Trump. Clearly, he attracts devoted supporters. He can be affable, charming, and flattering. He reads people well and can maneuver through his relationships in order to obtain the best "deal" for himself. While many question his capacity for emotional empathy, his skills in cognitive empathy are undeniable.
However, he also has maintained an unwavering pursuit of wealth, influence, and power, by his own admission. He has never participated in regular religious observance, is not outwardly pious, and shows no allegiance to a political party. It is well documented that his views have shifted, sometimes repeatedly, on the most central political questions of the day such as abortion, government involvement in healthcare, military interventionism, federal drug policy, and LGBTQ rights. While only his critics view him as racist and xenophobic, even his supporters see him as fiercely nationalistic and his own campaign slogan of "America First" underscores this. And finally, he aggressively pursues his own biological fitness through the placement of his children in top positions in both his business enterprises and his presidential administration. Thus, an evolutionary analysis reveals that he is clearly not a psychopath.
ALL THE HATERS ARE IDENTICAL TWIN TUMORS.. THEY ALL ACT THE SAME. YOU CAN ALMOST PIN POINT WHEN I POST A STUDENT TESTIMONIAL, IS THE EXACT SAME TIME THEY COME AND HATE ON YOU…
RATHER THAN FIGHTING WITH THE HATERS… I'M GOING TO SPEAK IN THEIR LANGUAGE YOU HATERS UNDERSTANDS…
YOU MOTHER FUCKING HATERS ARE SO JEALOUS
YOU THINK YOUR STUPID LACK OF STUDENT ACHIEVEMENTS MEANS SHIT? NOPE…
MOST OF YOU GUYS ARE NOBODIES WHO NEEDS TO SHUT THE FUCK UP….
YOU MAKE EXCUSES HOW ITS MY FAULT FOR WHATEVER REASON…
LET US BE REAL HERE.. YOU ARE FEELING SO JEALOUS
You feel inadequate…
My student results makes you look like total idiots without any sort of competence…
At this point since all the haters sounds like identical tumors…
WHO CARES WHAT YOU THINK….
MUST REALLY HURT TO SEE SO MUCH STUDENT RESULTS..
ALL YOU GOT HIS DISMISSING AND GASLIGHTING
YOU THINK THAT SOUNDS LIKE A WELL ADJUSTED PERSON? OR SOME FUCKING PSYCHO? WEARING A MASK, HATING ON ME WITH ALTS?
GO FUCK YOURSELVES YOU JEALOUS MOTHERFUCKING HATERS…
FUCK RSD
I know the real reason they are angry… they always talk a good game, always pretends to have testimonials..
BUT THERE IS A DIFFERENCE BETWEEN THEIR SELF PROCLAIMED TESTIMONIALS VS MINE…
THE BIG DIFFERENCE IS MINE ACTUALLY HAS PROOF BEHIND IT AND IT MAKES THEM LOOK BAD…
That upsets them since they can't figure out how it is done…
It is called skills, you dumb fuck…
Skills you don't have…
with your self proclaimed I got this much student results
Always hated by these psycho no name no real proof of accomplishment hater jealous envious dating coaches or wannabe types…
THEY CAN'T STAND SHIT LIKE THIS… CAUSE THEIR FAVORITE DARK TETRAD DATING COACHES THEY ARE SUCKING OFF DOESN'T HAVE PROOF LIKE THIS
-John Elite