WATCH THIS VIDEO ALREADY, THIS IS SOME REAL TALK
Its a pretty old video, but it couldn't be more true than ever today…
I'm glad there is some content on Youtube. I want to thank my video editor.
But the advice is so true of today..
Even Indians agree with what I am saying… they know
THEY KNOW THAT JOHN ELITE KNOWS THEM BETTER THAN THEY KNOW THEMSELVES…
When they listened to it, in the past they would of been offended. Now they are like John is describing us like he knows us. Like he knows the entire culture…
I taught so many Indians, even my student just flown to India now, trying to date a few women he was texting earlier… although I told him to fucking go for white girls.. every time he disobey my instructions, it backfires since even Indian women are so entitled…
Even before Covid 19 when they had jobs, they kept demanding the world.
My student who is emotional, gets offended easily… Its the same story
Its a giant toilet in India, for my students there, move the fuck out asap.
They also call it a giant toiler, most of my students
I'VE TRAINED SO MANY INDIAN MEN. THIS EMOTIONAL SNOWFLAKE, LOW SELF ESTEEM, HIGH EGO THING KEEPS HAPPENING…
I often talk to Indian men on the phone before I decided to train them or not.
I look for an explosive anger, stubborness, offendedness..
Even society is getting more offended these days… a movie like this will get cancelled due to low self esteem high ego
I personally don't give a fuck if people are offended.
Posting a video like this, almost seems retarded, since red pill dating coaches are only after your money, so they will tell you whatever you want to hear to get your money…
In reality,, I don't care about your fucking money.
I care about my time, my time is valuable.
It's so valuable, I don't feel like babysitting your emotions…
Especially during the pandemic, they are even more emotional than before… if that is possible
Is this true of all Indians, I would say about 98% in my teaching experience. If we are talking about PUAs.
There are a few who aren't emotional
INDIAN MEN TREATS THE WORLD LIKE INDIA, EMOTIONAL, HATES EACH OTHER, TRIES TO SCREW EACH OTHER OVER.
The lower self concept is easy to understand.
PALOLIMIBIC BRAIN, THE REPTILIAN BRAIN IS RESPONSIBLE FOR SURVIVAL…
When I talk about serial killer sociopath eyes, i'm not exaggerating. They show their sneaky paralimbic system
They always have sneaky reptilian facial expressions,. body language.
Most of the general population without autism can see it, that is why the PUA sheeps can't see it.
Even with a serial killer reptilian look, these autistic Indians thinks oh look how happy he looks. Even if it is a serial killer, rapist, whatever. They can't tell…
Most Indians have some type of autistic traits.
BEING EMOTIONAL DOESN'T MEAN EMPATHY… IT IS THE OPPOSITE, IT MEANS UNSTABLE, DANGEROUS, LOW ESTEEM… LOWER SELF
They don't have access to the real emotional side.
ITS NOT THE SAME AS THE MAMMAL BRAIN
That side is social, nurturing.
These guys are narcissistic sociopaths. Its just a mask of sanity.
Current estimates place the prevalence of narcissistic sociopathy at 1–2 percent, making it a candidate phenotype for frequency-dependent selection, especially given how successful they often are. The rarity of narcissistic sociopaths in the population, along with their considerable skill in hiding their true motivations, makes them very difficult to detect. If they were more numerous, however, members of society would become familiar with this particular pattern of social deviance and quickly learn to neutralize it. Furthermore, when narcissists encounter one another, while they may be willing to cooperate with each other in fickle and short-lived alliances, ultimately their goals will collide and the relationship deteriorates into mutually self-defeating conflicts. This, too, acts as negative selection and maintains the low frequency of this peculiar phenotype.

https://www.psychologytoday.com/ca/blog/beastly-behavior/201812/the-evolutionary-role-narcissistic-sociopaths
THE TWO PERCENT OF STUDENTS WHO ARE INDIAN DIDN'T GROW UP IN INDIA. THEY DO HAVE ASPERGER TRAITS, NOT SO MUCH SOCIOPATHIC. THEY HAVEN'T EXPRESSED THOSE GENES. INDIA IS SUCH A SHIT HOLE COUNTRY, OF BACKSTABBER SCAMMERS. THAT EXPRESSED THE GENE…
I'm pretty sure they have the gene, they just didn't express it fully.
Even if an Indian is born here. They still act very Indian. Serial killer eyes, start international incidents too… I'm not even surprised.
Most sociopaths doesn't have access to the frontal lobes. They can't feel guilt or empathy.
Typically they think they are forward thinking, but in reality they are like a game of chess, you know all their moves since you studied sociopaths.
Its like a spider building a web. It is instinctual.
Most of you understand the metaphors. For sociopaths they say huh
HUHH,, OR INDIANS HEAHHH
They don't get metaphors, they have no abstract thinking, they aren't bright.
You have to explain it to them.
Just as I had this Indian fuck who I banned from training. He kept asking for free advice pretending to buy shit.
Then he exploded with anger.
Of course that piece of shit bhenchod did go to jail for this anger, as his girlfriend, since he is a tall ugly bald indian, she was Latina. She said he was criminally harassing her
Then she later gave a rape charge, then fled the country.
However, Latinas are just as crazy.
But he was pissed, someone cut him off in line driving.
Then he swore at them, without control. This mofo, shows up deluded on my Youtube live sometimes with deluded opinions as facts. His name started with a L.
I told him, I know it was you. He went off when I said Indians smell bad.
Even my old roomate in the video talked about that. It is real…
He lost his shit again like an unhinged sociopath.
An unhinged sociopaths are people who have no control.
THAT'S WHY I AM CAREFUL TO SELECT WHO I TRAIN

Usually when I compare to see which type of students gets results the fastest, the emotional students gets slower results, since they are handbraking their results.
Once they get emotional, then it is a handbrake…
So am I saying India is a country full of low self esteem, emotional people? That is exactly what I am saying
Even if they leave India, to work in some tech job elsewhere, they take that behavior with them everywhere they go.
I MADE UP A NEW CONCEPT TO DESCRIBE THESE TRAITS. ITS A BIT OF A PSYDOSCIENCE, OR ITS SOMETHING NEW…
I'M ALWAYS ON THE FRONT LINES TEACHING THE COMORBIDITY PUA TYPES. SO I KNOW. WHENEVER I TALK ABOUT THIS STUFF, IT ALWAYS MATCHES SCIENTIFIC STUDIES… SINCE WHEN YOU DEAL WITH A GROUP OF PEOPLE YOU STUDY. THE RESULTS AER ALWAYS SIMILAR
I know if the student is delusional, emotional, evil, they are trouble.
I have not been able to beak this formula.
Don't get me wrong even Asians has these traits.
You can see it in their eyes.
When they have the sociopath death stare, they will turn out to be trouble
Once the narcissistic emotional sociopath gets laid with my training, their eyes turns red, evil, then self esteem goes down to zero, minus 1000
Then you can't talk to them.
Its always the emotional snowflake triggered students who are the worst.
they let it get to their head
This whole cycle of depressed snowflake cunt, to lower self,, to red eyed evil gear…
FOR SOME INDIANS, THE 98%, THEY NEVER CHANGE.
If they only know for the front side of the brain, frontal lobes, the empathy center, which doesn't exist. They just pretend.
They don't feel guilt either. Only when the mask comes off.
Normally they don't feel guilt. They even operate by accidently skipping the feeling when they do something wrong.
Its weird, its like they never felt it in their life, all they give you in return is this backstabber vibe.
My student in India now, not sure why he was going back.
He once told me Indians stole his phone.
Then when he found out who, or he met a scammer Indian, the guy just kept laughing with this serial killer eyes.. with this look I got you.
They don't even feel guilt over it.
WATCH THIS VIDEO, YOU WILL SEE A NARCISSISTIC SOCIOPATH INDIAN AT THEIR WORST
Of course this isn't the worst, they gang rape women in India all the time, their human sacrifice…
Once a month.
My Indian students will say the other India guys are acting stupid again.
Its always the same words, he is acting stupid again.
If you disagree with me,.. or it sounds far fetched, i'm always saying the brutal honest truth. Whether you like it or not.
Indian woman from Dalit community dies after alleged gang-rape
A 19-year-old woman from the Dalit community in the northern Indian state of Uttar Pradesh died Tuesday, two weeks after she was allegedly gang-raped and strangled by upper caste men, local authorities said.Hathras district Police Superintendent Vikrant Vir said in a statement posted on Twitter that the incident took place on September 14. The victim was first admitted to a hospital in Uttar Pradesh and and later transferred to New Delhi due to the severity of her injuries.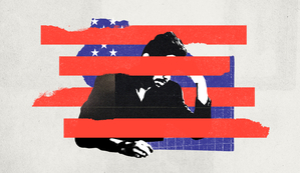 Even in the US, South Asians say caste has proved hard to escapeFour men have been arrested and booked for rape and murder and an investigation is underway, according to the police in Hathras.All four men were from an upper caste and have also been booked under the law for crimes against minorities, according to the statement.
https://www.cnn.com/2020/09/29/asia/india-dalit-woman-gang-rape-murder-intl/index.html
Its actually on CNN, so i'm not making this shit up.
The article goes on…
Last month, a 13-year-old Dalit girl was raped and murdered in Uttar Pradesh. Last year, two Dalit children were allegedly beaten to death after defecating in the open. In 2018, a 13-year-old girl from a lower caste was beheaded in the south of the country, allegedly by an assailant coming from a higher caste.

https://www.cnn.com/2020/09/29/asia/india-dalit-woman-gang-rape-murder-intl/index.html
You can't even make this shit up. Here is another one by the BBC
India in shock over 86-year-old grandmother's rape
Tens of thousands of rapes are reported in India every year, but some stand out for being deeply disturbing.
In one particularly shocking case, police in the capital, Delhi, have arrested a man in his 30s for the rape and assault of an 86-year-old grandmother.
"The woman was waiting outside her home on Monday evening for the milkman when she was approached by her attacker," Swati Maliwal, head of the Delhi Commission for Women, told the BBC.
"He told her that her regular milk delivery man wasn't coming and offered to take her to the place where she could get milk."
The octogenarian trustingly accompanied him, said Ms Maliwal, adding that he took her to a nearby farm where he raped her.
"She kept crying and begging him to leave her. She told him that she was like his grandmother. But he ignored her pleas and assaulted her mercilessly when she tried to resist and protect herself," Ms Maliwal said.
Local villagers who were passing by heard her cries and rescued her. They handed over the attacker to the police.
Ms Maliwal, who visited the survivor at her home on Tuesday, described her meeting as "heart-breaking".
"Her hands are totally wrinkled. You get a shock when you hear what she went through. There are bruises on her face and all over her body. She is suffering from extreme trauma."
THERE IS MORE
Indian woman gang raped after quarantined alone in school: police
By Neha Arora
3 MIN READ
NEW DELHI, India (Reuters) – An Indian woman was allegedly gang raped in a school in the desert state of Rajasthan where she had been quarantined for a night by the police amid the nationwide coronavirus lockdown, a police official said on Sunday.

https://ca.reuters.com/article/idUSKCN2280H3
I CAN GO ON ALL DAY, THESE ARE ALL RECENT…
An average of 87 rape cases were reported every day last year, according to the latest data released Tuesday by the National Crime Records Bureau, but large numbers are thought to go unreported.An average of 87 rape cases were reported every day last year, according to the latest data released Tuesday by the National Crime Records Bureau, but large numbers are thought to go unreported.An average of 87 rape cases were reported every day last year, according to the latest data released Tuesday by the National Crime Records Bureau, but large numbers are thought to go unreported.

https://www.ctvnews.ca/world/indian-police-accused-of-forcing-cremation-of-gang-rape-victim-1.5126049
WHY IS THERE SO MUCH MORE RAPE AFTER COVID 19. INDIANS GETS MORE EMOTIONAL… HIGHER EGO, LOWER SELF ESTEEM.
I FUCKING TOLD YOU, NOW YOU KNOW. NO WHERE WAS I EXAGGERATING HOW INDIANS BEHAVE. I'M NOT EVEN SURPRISED AT ALL. I TOLD YOU SO. YOU DIDN'T LISTEN. JOHN ELITE WAS SPEAKING THE TRUTH, MOST LIKELY THESE WERE NEVER THEORIES OR PSUDOSCIENCE. BUT APPLIED SCIENCE, APPLIED PSYCHOLOGY.
At least Latinos aren't beheading each other more than before… the same amount. For Indians, since Covid 19 is a stress test…
what happens is more evilness. Wtf.
Maybe this is a bit much, but I don't shy away from the truth. I'm not going to sugar coat this. More like I told you so.
Even in the video I predicted this, the video is old.
Its been re-edited by my video editor. He did a good job, zooming things in and out.
Otherwise I wouldn't have any content.
But I did predict this, but I never thought it would get so bad during Covid 19
86 rapes a day in Indian during Covid 19. About the spiritual I.Q section of my charge, or lack of emotional control, delusional. Maybe this chart is accurate. More accurate than ever.
IN FACT IT EVEN MAKES ME KIND OF MAD, HOW I GROSSLY UNDERESTIMATED THIS.
Covid 19, the Latinos aren't killing each other as much or middle easterns. But Indians are out of control, emotionally. Sure the other ethnicities always displayed violence. But true evilness is displayed with the Indians. At least the Latinos, Middle Eastern people have a sense of decency during a pandemic. Some black people are looting. Chinese are stripping away human rights. But nothing is as bad as this.
You think to yourself this can't be real, but seeing the articles on these credible sites. I have grossly underestimated. I mean wtf… NOT SURPRISED EITHER. Once again John Elite predicts things, it always is accurate. One day I am going to be wrong… one day. But not today.
"EMOTIONAL DOESN'T MEAN EMPATHY, EMOTIONAL EQUALS TRIGGERED SNOWFLAKE, A LACK OF EMPATHY, LOW SELF ESTEEM, HIGH EGO" -John Elite
UPDATE, DID THIS JUST FUCKING HAPPEN. I THOUGHT MY AMAZON PRIME COLD BREW COFFEE THING WAS HERE. SOME INDIAN DROPPED FOOD FROM SKIP THE DISHES HERE. I DON'T REMEMBER ORDERING IT. MAYBE BEFORE, SOME GLITCH. HE WASN'T A MASK, HE WAS LIKE IN HIS 60'S SMILING AT ME, AS IF IT WAS FUNNY.
Wtf, of course i'll eat the food, still, wtf…
How come it had to be an indian without a mask after I opened the door?
I couldn't see if he was wearing a mask.
I've tried my best to take every precaution.
Indians doesn't wash their hands, I never seen them do it.
They only do it when I am around, cause they know i'm OCD, germaphobe. I wash my hands a lot.
They would all say they have strong immune systems. In reality in India, the Covid 19 cases proves otherwise…
I DID MY BEST TO HOLD MY BREATH, SO I WOULDN'T BREATH IN HIS VAPOURS DROPLETS, WHICH GOES PAST 6 FEET. I WAS WITHIN 6 FEET. 4 FEET.
I HAD TO TAKE THE PACKAGE OUT OF THE BAG THING FOR SKIP THE DISHES…
I went to their site, they are provided with medical mask, why the fuck wasn't he wearing it? Does he have covid? want to spread it? wtf.
India's Covid-19 Death Toll Passes 100,000
Only the United States and Brazil have reported more deaths from the coronavirus. Despite its climbing numbers, India plans to lift more restrictions.
India's health ministry reported 1,069 new Covid-19 deaths, bringing the official total to 100,842, though experts say the true toll is probably much higher. Until Saturday, only the United States and Brazil had reported more than 100,000 deaths from the virus.
At 6.4 million, India's official caseload is the second-highest in the world, surpassed only by the United States, which has more than 7.3 million cases. India's death and infection rates have climbed in recent months, with September alone accounting for more than 40 percent of its cases and about a third of its deaths.
DUE TO THEIR LACK OF GUILT, SOCIOPATHS DOESN'T WASH THEIR HANDS. WHETHER THEY ARE BORN IN INDIA OR NOT.
They will tell you a story how important it is to wash their hands.
Even Pakistanis, how they are religious they are super clean…
They don't wash their hands. Ever.
Lack of guilt,
This is real talk.
Most likely he doesn't Covid for this delivery guy.
I'm in an area where there isn't as much Covid, but i'm going to have to self quarantine, this Indian guy has proven my point.
WTF, I COULDN'T AVOID IT…
Most likely I haven't caught it.
I'm not as young, so I don't want to catch it…
-John Elite