For dumb fans of this guys system. Who keeps sprouting out 1000 laycount without any proof, just evidence, stats and field reports, which he written… Where you submit to authority, when you shouldn't… No proof that is beyond a shadow of a doubt, just evidence like exbit A and exibit B, exibit C.
FIRST OF ALL, THERE AREN'T THAT MANY TESTIMONIALS FOR THIS TALL WHITE TRANNY FUCKERS SYSTEM. 12 TESTIMONIALS. SEEMS TO ONLY FAVOR THE HIGH SMV
That's right, if it was that optimized then it will work for everyone, but it doesn't.
Might work for short buffed steroids kind of Asians to compensate, but won't work for more negative stereotypes when they seed the pull.
I'll tell you why.
How is seeding the pull taught today?
THE IDEA SOUNDS GOOD ON PAPER, IT REALLY DOES.
YOU ARE SUPPOSED TO HINT LEAVING THE CLUB OR GOING BACK TO YOUR PLACE TO FORCE THE OBJECTIONS
IN A WAY WOMEN THINKS WITH HER LEFT BRAIN AND RIGHT BRAIN.
You want her left brain to give you objections so you can deal with them
What they call it these days, is called compliance threshold, you deal with enough it wears her down.
IN THEORY…
IN THEORY
BUT HOW MANY TIMES HAVE YOU HEARD BULLSHIT SOUND GOOD THEORIES ON PAPER BEFORE THAT HARDLY HAS ANY TESTIMONIALS?
This is what they called idealistic thinking, not proof based thinking.
It sounds good on paper.
You are so convinced due to the marketing that it works, but it doesn't work because …
It was designed for a high value guy.
When you look at the frame, romance, or boyfriend/provider frame, romance. Would a short Asian guy fit into such a frame?
Nope.
Wouldn't they get friendzoned? when they use samepagology?
Yes, every time.
SO HOW DOES THIS RELATE TO MR. SELF PROCLAIMED 6'4 TRANNY FUCKER?
It will only work if the guy is high enough value. She has to see you as a lover/player/same day lay.
If an Asian seeds the pull like some gay best friend type, he will dry pull and get friendzoned or a lot of resistance when he is dealing with the objections.
Try it out if you are a fanboy and Asian, if you aren't buffed or tall, nothing will happen.
You will just what they call a DRY PULL
TALL TRANNY FUCKER DOES DRY PULL A LOT, some lays some dry pulls.
6 frames, 1. lover/player/same day lay  2. boyfriend/provider  3. frendzoned/oribitor/social circle  4. husband material  5. daddy to daughter frame  6. high status/ celebrity status.
The problem with a skinny short Asian without muscles using it is she won't see the value in him.
She might treat him like a friendzone guy. He doesn't have the automatic frame of a fuckboy/player.
When he starts to seed the pull, he deals with more objections.
The taller whiter you are, you get auto compliance and you deal with less objections like 3 to wear her down.
A short Asian without muscles will spend 45 minutes to deal with objections. Trying to wear her down, won't work.
Even if he maneuvered her back at home, he tries to escalate, she doesn't see value in his physical appearance or race. He doesn't make it past the 20/35 mark. She auto rejects him and puts him in the friendzone.
THAT ASIAN MAN WASN'T A GOOD ENOUGH PRODUCT TO OVERCOME THE OBJECTIONS
THE TALL WHITE GUY WILL BE SEEN AS A HIGH VALUE TALL HIGH NATURAL STATUS, HIGH LOOKS MAN.
Since this coach isn't good looking, he will mostly just dry pull. Sometimes it is a lay.
He is a SMV denier.
I MEAN HE DID KICK OUT HIS PARTNER IN CRIME, ANOTHER TALL STRONG COACH WITH MUSCLES WHO SAID RAISE YOUR SMV TOO.
He will say quit your bitchin, just groom yourself. But he never specified what hairstyle.
He will say dress better, but he won't specify which clothing like John Elite.
That's why he will say he travels the world, he is a dj, all that shit just enough to raise the status part, earned status to get over that line.
But the short Asian man won't be over that line, so he becomes what they call a hard sell.
SOLUTION, 2 SEEDS, WORKS BETTER THAN ONE. SEEDING THE MANEUVER, SEEDING THE SEXUALITY, I'LL EXPLAIN…
You might ask, what do you mean 2 seeds? I thought there was only one?
REMEMBER HOW I SAID SKINNY SHORT ASIAN MEN. I AM NOT TALKING ABOUT ANOMOLIES OR THAT ONE GUY. I'M TALKING IN GENERAL.
Remember how I said that Asian guy will have more of an uphill battle because he will not be considered valuable enough on that chart? He will be FRIENDZONED
Do you see why you need a second seed? SEXUALLY SEEDING.
I MEAN MY SYSTEM IS THE SEXUAL CONNECTION AFTER ALL. THAT'S WHY IT WORKS
THE REASON WHY YOU NEED TO SEXUALLY SEED IS BECAUSE YOU ARE NOT SEEN AS THE POTENTIAL BOYFRIEND, OR A FUCK BUDDY OR A FUCKBOI YET. SO YOU WILL GET FRIENDZONED
You are like okay John, now it kind of makes sense.
Yeah, you need to get out of that frame.
BUT WAIT THERE IS MORE. WHO SAID YOU HAVE TO SEED THE PULL IN THE MIDDLE OF THE INTERACTION?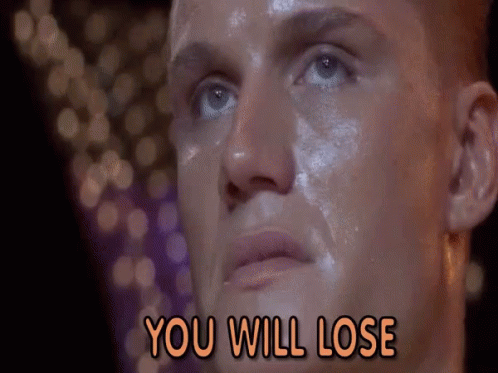 If you were Asian, she wouldn't come with your anyways if you are short and skinny.
You just fucked yourself over.
Just as much as listening to Simple Pickup or Simple bullshit I got a good view.
YOU JUST GAVE AWAY ALL YOUR CARDS TO DEAL WITH 20 OBJECTIONS.
YOU WILL LOSE
Why not actually just move her close to your place and keep plowing instead? So you can focus on the maneuver.
KEEP TALKING UNTIL SHE IS INSIDE YOUR DOOR?
Wait a minute, that's right, now she can't think.
You didn't need to deal with that particular objection at all or seed the pull.
Its a levelling move that levels you down for skinny Asian men.
SO WHAT IS SEXUAL SEEDING? DOES A SHORT SKINNY ASIAN HAS TO USE IT?
Yes, there is no choice.
You need to sexualize it 100% to a certain point, or she won't be down to fuck.
She will put you in the friendzone. Sorry but the world isn't fair. Its a game of value.
SO YOU MIGHT ASK, HOW IN THE WORLD DO I EVEN SEXUALIZE IT JOHN?
It should be top secret, but if you ask me and you are a student or potential student. These are high risk maneuvers.
I buy a box of condom in front of her and then pull her home dealing with the objections. This is 100% sexually seeding it.
I teach batcha to her, grinding her pussy on my leg dancing with her. Until she gets so wet, that she is turned on.
 I use a Krav Maga technique she kicks me in the nuts. But I hold her shins on my nuts. I blame it on her saying my nuts is on her shins. I turn her on and go for public sex.
I can go on forever, but you can see that the second seed is important.
YOU CAN EVEN SEXUALLY SEED ON TEXT AND DEAL WITH OBJECTIONS UNTIL SHE COMES OUT DOWN TO FUCK. THE REST IS THE MANEUVER…
I HAVEN'T EVEN TOLD YOU HOW TO DEAL WITH OBJECTIONS PROPERLY YET.
That will be in the next part.
Remember you only know like 1% of my game. This stuff was field tested.
I tried to do this and it took 40 mins and I couldn't over come her objection even if she said yes, then didn't want to go upstairs. I did this in front of a bootcamp student field testing tranny fuckers system.
My students also dry pulled and couldn't escalate in the bedroom due to his lower value as a skinny Asian guy with no muscles.
I know a guy with 1600 laycount and he doesn't use objections dealing like this at all.
He uses comfort and sexuality too. But he flirts a lot, which is not in tall tranny fuckers game.
SIGN UP FOR MY BOOTCAMP NOW
YOU WONDER WHY I HAVE SO MUCH STUDENT RESULTS, 97% PULLED OR GOT LAID. NOT JUST A FEW DRY PULLS HERE AND THERE FROM SOME WHEELCHAIR CUCK WHO COULDN'T CLOSE BECAUSE HE DOESN'T HAVE ENOUGH VALUE.
LOL, SERIOUSLY, WHEN I SEE THE GAME OF OTHER SO CALLED SELF PROCLAIMED DATING COACHES. With their non transferable game. No wonder you were screwed and didn't get much results.
Only 12 testimonials for night game or online. Hardly anything for daygame. Unless you could tall strong handsome white guys which he doesn't need much skill, any system will work.
Daygame requires more social intelligence, more than maneuvering
97% of the students pulled or got laid on the bootcamp. No mercy. Tough Love.
SIGN UP NOW
I'm Ready To Take Your Bootcamp (CLICK HERE)
TALK SHIT ABOUT ME TRANNY FUCKER, PEOPLE WILL REALIZE I HAVE 40X THE TESTIMONIALS. FOR DAYGAME MAYBE 100X OR MORE.
THEY WILL LOOK AT THE 400 TESTIMONIALS AND REALIZE OH SHIT THESE ARE ALL REAL.
THEN THEY WILL TURN ON YOU
YOU WILL HELP ME IN THE PROCESS, I CAN ROAST YOU TOO IN MY NEW SHOW CALLED FAKE GURUS.
I MEAN KRAPISMA KING IS ONE OF THE GUYS I WILL ROAST. I HAVE A LOT OF PEOPLE TO ROAST.
I seriously don't care.
Come at me
Like I said, you might think the snake and the fangs are small.
Then the venom seeps in your veins.
You fight it, but you won't resist for long
the fear will kick in
i won't stop, for the rest of your life.
You probally know i'm mentally unstable, or vengeful. I have no mercy.
I only granted it once, but never again.
You can dismiss the 2 seeds concept like a sociopath, opinions as facts and win at all cost.
But people who uses it, will get non stop results and I get more testimonials.
Keep using seeking arraignments and i'm sure you get bribed by the women on a long enough timeline.
So you paid and you you paid for seeking arrangements.
YOU HAVE SO MUCH WITH JUSTIN WAYNE, NO WONDER YOUR SHIT DOESN'T WORK FOR EVERYONE.
I want your audience looking at my testimonials so they will turn on you and wake up from your cult.
-John (wick) Elite
Here is a difference, your seeding the pull techniques works for a very small percentage of the population of high SMV guys you dismiss.
This technique which you won't understand.
It is like the billionaire of game trying to explain to a ignorant high SMV dumbass how he is getting so many testimonials.
Your sociopathic side is going to dismiss it.
GREAT, I'M COUNTING ON YOU DISMISSING IT. Opinions as facts, win at all cost. Like a sociopath.
When my students use it, they use it with devastating results.
In fact it works for almost anyone.
Not everyone has high SMV.
97% of the students pulled or got laid on the bootcamp. No mercy. Tough Love.
I'm Ready To Take Your Bootcamp (CLICK HERE)