THIS IS A FIELD MANUAL FOR ASIAN MEN. IT IS FREE OF CHARGE AND WON'T COST YOU ANYTHING.
NO I'M NOT GOING TO SELL IT AS A .PDF DOCUMENT.
ALL I ASK IS YOU READ AND IT APPLY IT. IT'S LENGTHY, BUT WORTH THE READ.
I'LL TEACH YOU THE DANGERS OF HOW OTHER DATING COACHES RIPS YOU OFF.
HOW THEY MARKET TO YOU WITH THEIR TACTICS. WHY LOOKS HELPS THEM GET RESULTS.
YOUR VERY FUTURE MIGHT DEPEND ON IT.
THE SURVIVAL OF OUR SPECIES AS ASIAN MEN MIGHT DEPEND ON IT.
IT WILL CHANGE YOUR LIFE FOR THE BETTER. I MIGHT TAKE THIS OFF THE SITE ONE DAY, SO READ NOW.
These days a lot of Asians are RSD victims or Real Social Dynamics or Real Socio Dynamics victims and it is ruining their life. They only get results night game, none daygame. But they act like narcissistic cunts
.
1. MANIFESTO
Please watch this video if you are Asian, you can't miss it. I'm just going to keep it as simple as possible. I can assure you it is the truth.
It will be hard to accept at first.
But the more you read it, subconsciously you will know what I am saying is totally true.
I'm going to outline my plans in the next 10 years.
I want to make a new menu category and outline my manifesto for the next 10 years.
I became a dating coach because 1 in 5 Asian guys won't get married and 51% of Asian women will marry white guys or non-Asians.
No other dating coach can solve the problems hiding in nightclubs.
So there is where I come in.

All my products, the John Elite Vancouver daygame bootcamps, and everything are to help the continual survival of the Asian men species.
In 50 years, half Asians will pop up everywhere. We are being replaced.
But why are you are so stupid going to RSD and other companies like Jan Lifestyle which was trained by RSD. Real Social Dynamics
Having zero daygame testimonials?
I mean if he has no daygame testimonials, only night game, and online for Jan Lifestyle. This is a fact not an opinion or hating.
But he is way better looking than you, do you think you will get results? Perhaps the coach only cares about money?
Is he better looking than you? Obviously, the answer is yes.
Yes I must admit, most of my students are every single race, not Asians. You can't accuse me of not caring about my fellow Asians.
I'm not other dating coaches trying to take their money. But giving Asian men life skills they can survive the next generation.
I'm talking about resisting in every means without it.
I say white privilege out loud when a creepy tall white guy is with an Asian girl. Or Hypergamy now.
I say it 50X a day when I daygame. It got that bad.
I think RSD (real social dynamics) and white privileged conquering our race is the problem. No Asian dating coach can even put a dent in it. Only I can.
The idea is these forces like RSD, Real Social Dynamics and white privilege only has power because you obey the power structure.
If we stop believing in it, resist it, it will crumble.
It only takes one month to severely disrupt it. A decade to eradicate it if you resist it.
THE ANATOMY OF HOW ASIAN MEN ARE DOMINATED

The principle is simple. Dictators (white privledge) require the assistance of the people they rule (Asian Women), without which they cannot secure and maintain the sources of political power. These sources of political power include:

1.

• Authority, the belief among the people that the regime is legitimate, and that they have a moral duty to obey it; (Hypergamy)

2.
• Human resources, the number and importance of the persons and groups which are obeying, cooperating, or providing assistance to the rulers; (51% of Asian women marrying creepy white guys)

3.
• Skills and knowledge, needed by the regime to perform specific actions and supplied by the cooperating persons and groups; (PUA bootcamps) (Also, Asians learning uneffective game styles like RSD and Jan Lifestyle for daygame)

4.
• Intangible factors, psychological and ideological factors that may induce people to obey and assist the rulers; (Hollywood, hypergamy)

5.
• Material resources, the degree to which the rulers control or have access to property, natural resources, financial resources, the economic system, and means of communication and transportation. (Jewish billionares in Hollywood)

6.
• Sanctions, punishments, threatened or applied, against the
disobedient and noncooperative to ensure the submission
and cooperation that are needed for the regime to exist and
carry out its policies. (Apathetic defeatist beta Asian men)
Going against the power structure by not being a model citizen will get you brutalized.
THE PILLARS THAT HOLDS UP THE POWER STRUCTURE
There are pillars that hold up this power structure or oppression against us. Imagine these pillars are what keeps people oppressed. It's like a hand and fingers on the globe. Try to take down the fingers and the power structure withers away.
White privilege or creepy white guys, rich Jewish Hollywood producers, ourselves as Asian men, Asian parents, Self-hating submissive Asian women's scoffing at us, our image on youtube. The environment and ecosystem.
Us dating only Asian women, following the wrong daygame styles like RSD or Real Social Dynamics. You don't have to pay me money to train under me to use this advice. I'm writing this out so I can help all the Asians. Help me help you by listening and put your ego aside.
If we don't acknowledge the problem, we won't find a solution. How can we turn this all around in the next 10 years? In Toronto and California, even a bit in Australia, it's turning around for Asian men. You see them with white women. But not in Vancouver and other parts of the world.
You must be willing to resist. It won't work if you aren't willing to evolve. While I can't change the world by writing this. I can influence all the Asians reading this to evolve. This is John Wayne. If you have heard this message….you are the resistance.
WHITE PRIVILEGE/HYPERGAMY
Privilege is the advantage you have that other races don't have.
White guys have more advantages than Asian guys.
Asian women gravitate towards creepy white guys because of hypergamy
As you can see under SMV, or sexual market value. A power structure or hierarchy does exist.
As you can see tall black guys with muscles or black looking guys has it easier than short black guys that have no muscles or height.
White guys get Asian girls easier than even Asians.
Asian women usually go for white guys but not quality white guys.
If she has dark skin, she goes for a black, East Indian or Latino guy.
She is always going up the ladder. Its called hypergamy.
Solutions. You can be more whitewashed, meaning you can dress like them and use the same hairstyles as white people. It is what I do, to fit into her tribe.
Ignore what RSD or Real Social Dynamics tells you. Like race doesn't matter, or looks don't matter.
You want to be part of the in-group, not the outgroup.
You are augmenting their advantages to yourselves.
Don't just work out and wear plain blue shirts like most Asians.
But learn something about how white people dress in magazines and famous stores.
If looks do matter to some degree. If you dress like the typical Chinese, with baggy clothing and air dried towel puffy hair. You will be part of the outgroup.
.
.
2. JEWISH HOLLYWOOD PRODUCERS
Although I did take Israeli Krav Maga for 5 years. I understand the Jewish mindset.
Since a lot of them got genocided, they had to adapt.
The smart intuitive ones saw Nazi Germany and their impending doom. They fled the country and left.
The dumb Jewish people fled and got genocided.
So in some ways, the dumber Jewish people were eradicated and the strongest ones survived.
They have a kill or be killed mentality.
Also, they aren't employees. They have an entrepreneurial mindset. Its all about adapt or die mentality.
So that is why you see a lot of them being producers amassing a ton of wealth. They control Hollywood.
They decided the Asians should be the next Jews. Meaning we are now portrayed as updatable, unmasculine and our women are dominated by white privileged.
Yes the Jewish people actually owns all the media or most of it.
They are a very small percent of the population, but amass almost all of the wealth.
Even in government, lots of people with weird last names are Jewish. They don't publicize this.
Education is highly important.
Most of these guys are like Tai Lopez in terms of how educated, how much they read and how much they focus on entrepreneurial shit.
But in Hollywood, they still bow down to white privilege.
When a movie gets whitewashed, they usually say because the Asian guy star won't sell the movie as well.
RSD or Real Social Dynamics controls the media.
You wanted free advice videos because you have low self-esteem. Narcissistic people are value takers and you feel  you are getting value, just to be funneled into a cult.
Solutions. I know Asians are passive, beta and completely apathetic.
But if you guys all boycott movies, you would turn this around overnight.
China should buy more movie studios with their wealth and start to influence.
Of course, that might be hard. Just stream the fucking movie.
I'm not condoning piracy or anything like that.
I'm just saying, if they won't cast Asian guys into decent roles, then boycott them.
You should consider if you spend money with RSD or Real Social Dynamics. Would you get back your return on investment?
Most of you with this passive laying down and die attitude is not the solution and part of the problem.
If entire North America and Europe listened to me and did this for one month.
By not obeying the power structure, they will listen.
It did happen when people stopped watching movies whitewashing Asian men roles.
Of course, Asian women wouldn't listen because they love white privilege. Or a large percentage of them.
But we can change Hollywood in a month. There would be an awakening.
Stop being sheeps, don't support movies that are anti-Asian men.
Also, Asian actors should try to get their own funding to make movies. Otherwise, the Jewish media machine won't change.
Maybe stop watching RSD or Real Social Dynamics shit
ASIAN MEN THEMSELVES ARE THEIR OWN WORST ENEMY
I'm trying to save them from being an endangered species if 1 in 5 won't get married.
54% of Asian women that are born in the United States will marry a white guy.
If she can't get a white guy being too tanned, she will go after a middle eastern, Indian guy, or Latino. As long as he isn't Asian, hypergamy exist.
Appearance
Asian guys all said the same thing to me.
Especially Chinese guys mostly. The exact phrase was, what is wrong with my hair, what is wrong with my fashion?
Well if you have air-dried towel hair. You don't use products on it.
All Asians uses gel or wax. I only use pomade and my students too.
Nowhere are you allowed to use anything else under my training?
Second is the bangs when you don't have a K-Pop looking face. Don't do it, you would auto-reject yourself.
I can get away with it, but you can't.
You listened to RSD or Real Social Dynamics looks don't matter. Look where that got you?
Asian men loves wearing baggy clothing. I am not saying wear skinny clothing, but maybe something that fits exactly like slim.
Apparently, they love wearing clothing that looks like their older brother hand me down.
On my Bootcamp, even though this information isn't trying to sell you on my Bootcamp.
But all the students are forced to get a haircut and fashion makeover under my supervision. You now understand why.
Psychology: A lot of Asian guys are narcissistic with sociopaths or psychopaths traits. 56% in fact.
This is called the MAOA gene.
My Chinese students don't connect.
When they do practice connection, they break into a burst of laughter because it feels foreign. There is no empathy.
There is a narcissism or ego that makes it hard for Chinese students to really connect or accept they are wrong.
They will spin things in their favor why they weren't at fault for making the game mistake.
This stubborn pride is also what makes them go to daygame with RSD Real Social Dynamics or Jan because in their sociopathic, narcissistic mind, looks don't matter.
Its all game or some irrelevant bullshit.
Everything matters, there is a value system. They don't realize that yet.
Usually one or more parent has this tiger parent controlling no emotions gas lighting blaming trait.
That is the parent with the MAOA gene or the psychopath gene. It gets passed onto the Chinese and most likley the ones who are PUAs or attracted to this field are in the 56%. Just because they act beta doesn't mean they connect with women.
The so-called warrior gene comprises particular variations in the X chromosome gene that produces monoamine oxidase A (MAOA), an enzyme that affects the neurotransmitters dopamine, norepinephrine, and serotonin.
Chinese are Cheap: Jewish people have a stereotype of being cheap or East Indians. But its nothing compared to the Chinese.
They need a discount or bargain.
They will not spend money on your training because it's too expensive.
But they will pay RSD or Real Social Dynamics any amount they ask or Jan Lifestyle's $2000 USD or other dating coaches lower fees.
Jan is depleted of money and no longer trains students in Vancouver, but he did.
I am the most expensive dating coach for Vancouver.
But I have the most student results for them getting laid in the world pulling and getting laid on bootcamps.
I'm rank number 1 so far.
I have the right to demand a higher fee.
But they don't realize that $2000 they spend with Jan, will get them to go to night game failing daygame. Then quitting game.
They will quit night game too and give up on game.
They became the 1 in 5 Asians who won't get married procreate. They are filtered out for being sociopathic and stubborn.
Perhaps this is evolutionary psychology with Asian women marrying white guys. Or maybe Asian women who are into that, has the same genetic code.
Asians gets offended easily: Once you question them or tell them their fashion and hair sucks, they ignore you because they get offended. Your rights basically end where their feelings begins.
They expect you as a dating coach to lie and sugar coat to them like RSD Max or Jan Lifestyle.
Once you made fun of another dating coach or calls them out for hurting your fellow Asians, they think you are a hater and shut down.
You can't act narcissistic or say you have the most testimonials because they think you are bragging. This hurts their sensibilities.
They aren't used to someone acting like a drill Sargent. They want you to kiss their ass.
Not kick their ass in gear.
They will say how you aren't acting like a dating coach but not sucking up to them. They don't realize you are there to help them and change their lives.
This is due to low self-esteem and higher ego. They get triggered like snowflakes.
With a higher ego and being badly dressed, they become deluded and can't hear my message
Different Asian races and different personalities: 
VS
DIFFERENT TYPE OF ASIANS
Chinese: Are the most beta, no empathy, can't connect, no facial expressions, unteachable, beta during instadates, timid, scared, talks fast, uptalk. Most educated of the bunch. More of an employee than an entrepreneur. They are almost always RSD victims or Real Social Dynamics victims.
Vietnamese: Some pulls don't get laid until much later. The quietest of the bunch. Some get laid but get good results due to being more dominant during the pulls. Still can be timid and quiet.
Koreans: Gets laid on John Elite's Bootcamp a lot. Social skills are superior to the Chinese. They have a hierarchy or social structure. Whoever is older is considered the big brother of the group. The only weakness is some look beta as hell and trying to look K-Pop. Western Koreans have an advantage.
Filipinos: 100% sociopaths, passive-aggressive, mask-wearing, backstabbers, poor, less educated, either works shit jobs no one wants to do or entrepreneur. They tend to be much shorter than the other Asians. They are like the Mexicans or Asians.
Less tiger parents mean more social calibrations. Completely wears a mask of sanity even with the sociopathic death stare. Ultimate PUAs, can fake empathy and pulls more aggressively than the other races. They all admit it and embrace it.
Apathetic Asians: can't be arsed with it. They don't care, they say it doesn't affect them because they are into white girls and not into Asians. Just like they shut off their mind.
This is what they call a normalcy bias. or normality bias, is a belief people hold when facing a disaster. It causes people to underestimate both the likelihood of a disaster and its possible effects because people believe that things will always function the way things normally have functioned.
Asian Activist: There is another type of discouraged Angry Asian men that has a defeated look in their eyes. They are the angry Asian activist.
The difference is I am a dating coach and I can do something about it as it is my goals. But most of you can't do anything to dent the problem. You don't have the power or influence that I do or will have.
I think instead of being angry, let me handle the cultural revolution. Other Asian dating coaches can't do shit anyway because they always hide in a night club. Hiding at home on a computer isn't going to help. Maybe work on yourself as I suggested in this article and sent it to all your Asian brothers.
Hard-working beta provider Asians: These type of Asians tends to be older. They can pass as a younger-looking guy.
They seem like a great catch. They had tiger parents where they were forced to do well in school. Then a good job, then get a nice car, house and a women will fall on their lap to get married.
But the parent's retirement plan didn't account for their social skills.
Now you wake up one day at 40 years old. Now you are interested in daygame because you were socially deficient all this time.
You realized women aren't into money at all. They were more into dumb and confident guys. If the women lost their jobs, they can go on welfare. They didn't need your accounting ass. You miscalculated.
I only date Asian women types. That type mentality will hurt you in the long run. If 1/5 Asians won't get married. 1/5 will marry a white girl. 3/5 are going to date Asian women. But 51% of Asian women are marrying white guys. If she has a darker complexion, she will go for Latinos, East Indians, Middle Eastern. Anyone but an Asian.
Don't you realize, the odds are so low, you are trying to date in a pool of girls who may hate you? I don't date Asians type?
Wouldn't it make sense to date other races and see what you like?
The only exception to the rule is don't go for Latinas for daygame.
You have to same-day lay or it won't work.
You can only get Latinas mostly from night game if you are Asian.
You have to be able to dance salsa or bachata.
The only exception is if you are 5'11 and buffed Asian.
Latinas with big hips and curvy figures are shallow and flaky as hell.
I have to warn my fellow Asians. Or it will be a lot of headaches to deal with.
Spanish counties have the highest murder rate in the world.
I have the facts to prove it.
Most likely they don't empathize with you or care. I know I taught Latino students.
The flaky behavior is just to put on a mask of sanity being nice.
They even flaked on my half Asian half white student.
Most likely she replied because he was half white.
Latinas will only date their kind or a white guy who is tall and strong.
Hypergamy does exist. Unless you can tango and bachata at night game.
But please start dating girls outside your race.
Doing the math, there aren't enough Asian girls who like Asian guys anyways. It's a small pool.
Stay away from Latinas in daygame unless you are 5'11 and taller with good looks and muscles. Or they will flake on you.
Also, sometimes these Asian guys are tall and good looking. But they never thought they can get a white girl.
They just stick to a tall skinny Asians because they like Asians.
But dude, know if you had game, you will have more options.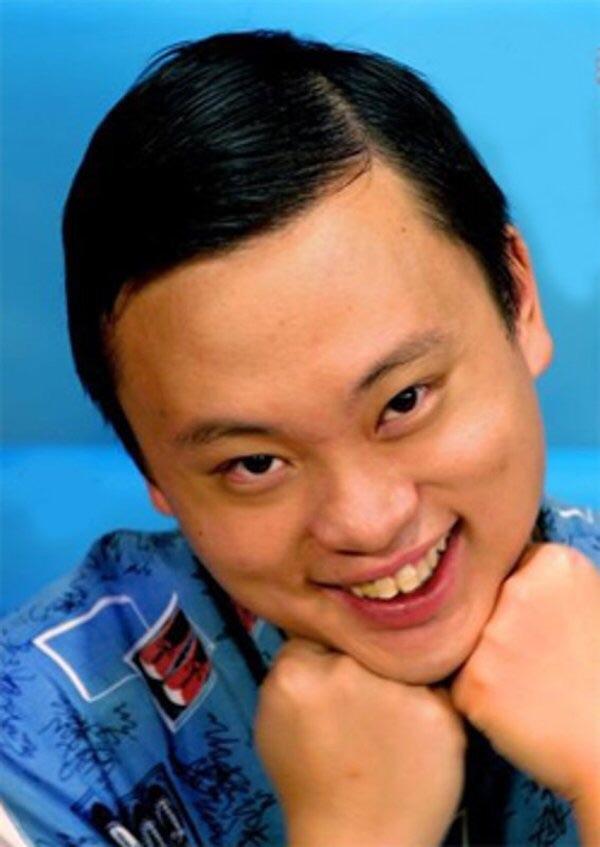 The Asian PUA or Pickup Artist 
I'm aware he was a celebrity singer, but imagine and imagine a hoodie from H&M with this and runners is what most looks like.
PLUS THE MOST SOCIOPATHIC NARCISSISTIC PUAS AROUND, WHICH IS TYPICAL OF THE VANCOUVER ASIAN PUAS.
You never seen more narcissistic Asians in the world than these type of guys who sociopaths RSD nation.
They are sheeps, they will fall for every single type of dating coach thinking looks don't matter.
You tell them that, they will follow your methods.
You tell them looks do matter you idiots, they will hate you for life.
They are RSD victims. They have Real Social Dynamics so far up their ass, they are puppets essentially who lost their mind.
They typically have low paying jobs, since making money, dressing well, having nice hair requires social intelligence, they have none.
Emotional intelligence, non-existent.
Their idea of emotional intelligence is being creepy as fvck to the max more than any other race besides Indian men from India.
MOST ARE SO EGOTISTICAL, TRIGGERED, DUE TO LOW SELF ESTEEM AND HIGH EGO, THEY WILL HATE YOU FOR LIFE.
To the point of even trolling you on YouTube.
They often took like 10 other systems for daygame or none.
MOST OF THESE GUYS DAYGAMES BECAUSE THEY ARE SOCIOPATHS WHO DOESN'T KNOW WHEN TO QUIT…
FUNNY THING IS MOST OF THEM ACTUALLY QUITS IN THE LONG RUN.
This is why Asian men are enslaved and goes to other Asian coaches or white dating coaches.
IF I SOUND SERIOUS OR AREN'T SMILING LIKE POLITICAL CORRECTNESS OR PROFESSIONAL CORRECTNESS, THEY OFTEN GET OFFENDED EVEN MORE. DUE TO LOW SELF ESTEEM AND HIGH EGO.
Until they dress nicer, then my message gets across, which it won't. Their sociopathic mindset on the left brain blocks any progress.
They don't like the idea looks matters, but they always become the 1/5 Asian men who are going to be genocided.
Even makes me think are they worth saving or a dying breed?
Are they their own worst enemy?
If I am passionate about what I am saying because I can see how many Asians will be genocided, they will say I look angry because of their lack of self-esteem and high ego and Aspergers syndrome-like behavior and sociopathic behavior.
THIS IS A EXACTLY HOW ALL ASIAN PUAS BEHAVES FOR THE SOCIOPATH PART WHEN THEY ARE PART OF RSD NATION. IT ATTRACTS SOME OF THE MOST VILE SCUMBAGS ON THE PLANET. 
Most of the Asian PUAs from RSD Nation has Zero Empathy, ZERO
THEIR BEHAVIOR WILL BE EXACTLY LIKE ASPERGERS SYNDROME. DOWN TO THE VERY DETAIL
Most Asian PUAs will have almost all of these traits. Due to tiger parents and autistic behavior.
Notice when you go to the mall? Asian people have no idea of their proximity? They always bump into everyone?
They have a lack of social awareness
Our Asian media on Youtube perpetuates the stereotype: 
When we see these Asian total nerds on YouTube. You might think oh great, Asians are making a difference.
They couldn't convince anyone of anything if their lives depended on it.
Sure he pomades up his hair. Sure they are trying to look western.
But they look like a bunch of fucking nerds. A lot of these guys on YouTube will only date Asian women.
They will say some shit like why should I date a white girl just to prove we can? Ummm are you delusional?
In my experience, despite what some tall strong Asian dating coaches said. Asian guys don't actually like Asian girls.
In my experience close to 85% of them prefers white girls. But these guys on YouTube won't change anyone's mind.
Even Asian guys out there making pickup channels giving direct game advice looking like fucking nerds is the problem.
I hate to say this, but K-Pop has done more to put Asian men on the map than any of these Asian guys YouTube channel talking about race. When they look like nerds.
Direct Game: Asians tends to like direct game or natural and direct like creepy RSD victims who are using styles from Real Social Dynamics and can't get results
They really think they are enough even despite the evidence of them failing with just about every daygame system.
I have already field-tested them all and know what works and what doesn't. Most of it doesn't work.
RSD operates under cult principles.
But why are Asians in general so easily draw into a cult? Most of them are smart right?
Well not really.
They are drawn to the cult by 6 human needs.
The bigger word is self-development.
As you can see it is under the category of growth.
With RSD Nation, you have your connection, a brotherhood for Real Social Dynamics
For certainty, you have their thought control like freedom from outcome, be in the moment, congruent, all these are thought control for small phrases to limit your thought pattern.
The bullshit game they foist on you gives you certainty.
You feel a significance as if you are part of something bigger…..usually a cult. Your connection is just with other guys really, not girls.
Unless you are a positive stereotype that is into night game.
The growth is all woo woo self-help bullshit.
Your contribution is just your wallet and creeping out girls everywhere with spam approach.
As you get burnt out and have to buy more products.
You quit daygame to night game. From there you gracefully exit the game like your typical Asian guy who goes looks for the direct game system.

RSD (real social dynamics) provides snake oil mental masturbation bullshit that only works for positive stereotypes.
It rarely works for daygame though, just night game which requires no social intelligence or social calibrations unlike daygame.
Alchohol, filter game, and heavy escalation is involved.
In daygame, their system exclusively never work for Asians or East Indians.
Jan the Scam bullshitter Lifestyle is trained by Julien Blanc from Real Social Dynamics
Basically, the same positive stereotype game and it doesn't work for negative stereotype Asians. He has no testimonials.
Unlike my game which is world-class and split tested all around the world.
My testimonials are from local Vancouver daygame bootcamps and all around the world.
As tough as Vancouver is, it works here too.
warrior gene, narcissism, sociopathy, stubbornness, thinking race doesn't matter, delusional
Only dating Asian women, date outside your race
How we are represented on youtube
Following unrelatable tall strong Asian PUAs, or white dating coaches.
.
.
3. ASIAN PARENTS
Asian parents are usually stereotypically controlling and what they call tiger parents. They tend to have warrior gene (psychopath gene) that is within 56% of the Chinese people. The parents are controlling, often lack any emotional support. This is where the cold behavior and lack of expressions comes from.
Most Chinese men would say that's just our culture. I have to disagree because our culture was a violent one in the past. Chinese warlords, Samurai and ninjas, Vietcong, etc. Society has become more beta due to Confucius's beliefs and other beta influences.
After the wars, Asians want to show they are not as violent as they used to be. Modern Asian culture is more passive and beta with conformity.
For Asian parents, when they moved to the west, they are not thinking of thriving but surviving.
So you become an investment to them.
Their idea was if they discipline you to be good at school. Then you would get good grades, then a good job, then a good house, then you will get married to an Asian woman of the same race.
But it didn't happen that way for a lot of 6 figure earning Chinese older men.
Instead, they found themselves single and involuntary celibate.
The grand plan is for you to stay at home forever and not move out. So eventually you will take care of them back when you are older.
They didn't realize their plan is what led to the decay of Asian men.
This destroys their social skills, focusing on academic and occupational achievement.
Asian men are borderline Aspergers, even if most don't have it. Like RSD victims or Real Social Victims
They behave as if they are socially inept.
You must not blame the parents because you might not have the strength to start all over in a new country without understanding the language.
The first two generations are sacrificial lamb essentially to the slaughter.
Then their daughters will go after white guys.
Solutions: Move out of your house. You can't live with your parents forever. This is their sociopathic plan.
You must resist it. You must put yourself above them even if it sounds selfish. You should try to achieve happiness.
Your parents forcing you to do these jobs might be a death sentence for you.
Since you will become the 1 in 5 Asian men who won't get married or procreate.
My parents literally have given up on me not giving a shit being disappointed in me.
Like the Filipino culture who does shitty jobs and doesn't care about academic achievement.
They often have better daygame skills due to social skills and passive-aggressive sociopathic ability to pull aggressively.
YOU ARE THE SUM OF THE 5 PEOPLE YOU ARE CLOSEST TO, GETAWAY IMMEDIATELY
.
.
4. ASIAN WOMEN
They scoff at Asian guys, adore white guys even if they are fobs, submissive, hypergamy, self-hating, Don't date Asian women but date outside your race.
Disdain: The best way to understand Asian women is to see it in pictures. These are often the faces I see that no other races will know about.
More disdain look Asian women gives Asian guys. If you don't think hypergamy exist.
These Asian women don't care about your looks don't matter belief system. Or race doesn't matter from RSD or Real Social Dynamics.
Adoring: The second expression I see all over Vancouver is called adoring. When Asian women look at white guys, they adore them.
They look like they just won the lottery and being super happy with their tall creepy white guy.
That looks makes me want to wipe that smile off their faces, well figuratively.
Mocking. The third look I see from Asian women is when I am around them and they start mocking me. You can hear it in her voice how narcissistic they are.
They act overly happy and laugh like crazy. The thing was they told that creepy white guy no Asians are good looking, dresses well.
When they see one like me, they start laughing like crazy to mock the Asian guys.
To my response, I yell out white privilege at them. They want to get the Asian guys attention to mock them.
Female comedian mocking Asian guys.
The defeated look. This is the look Asian women give you when you are dating white girls. They will have a look you just defeated them.
When I was instadating and going for a same day lay with a 6'2 Russian. At SpeakEasy bar, there were three Asian women looking down like this and was defeated.
The Asian waitress also delayed things. Even when they were with their creepy tall white man.
Even when I was pulling another hipster girl having a coffee. My coffee was always sabotaged or her coffee at Starbucks, especially at Granville Vancouver.
But why look defeated? Why screw up my date's order and sabotage us? Isn't that a double standard?
Apparently, I can't date white women but they can date creepy white guys.
The major problem with the defeated Asians men and the apathetic men was they give up this goal.
RSD or Real Social Dynamics has helped funneled Asians into night game and destroyed their results in daygame
WHY ASIANS FOLLOWS THE WRONG DATING COACHES
Why do Asians follow Jan the Scam Lifestyle? Or RSD or Real Social Dynamics? He is better looking than you. Why do you follow the RSD cult? You didn't have much experience in the game as I have.
Look into Jan's teacher, the eyes of a psychopath who has taught Jan and ruined the entire Vancouver with RSD or Real Social Dynamics bullshit. I don't think he has any game, he only looks that way. But there are no testimonials from Jan's Julien Psychopath Blancs game to prove it works for daygame.
-1 in 5 Asians won't get married or procreate. 51% of Asian women marries white guys.
-Jan is trained by Julien Psychopath blanc. Has zero daygame student testimonials.
-You pay Jan $200, you quit to night game, then exit game altogether. You become 1 in 5.
-You depend on night game because you don't have social intelligence or social skills.
-56% of Chinese have the MOAB gene, psychopath gene. Stubborn proud no empathy.
-You think you are enough, looks don't matter because it's appealing because RSD or Real Social Dynamics said so. Wrong.
-You gravitate towards direct or natural and direct. But you are naturally creepy.
-Jan is 8.5/10 in looks, you are 4.5/10 at best. So looks, muscles, height not transferable.
-Jan censors ugly 5-6/10 women he gets faces. If she is above it, it gets uncensored.
-Jan's hotter girls are from night game. No social skills required, more dtf.
-John Elite gets hotter women, taller too and younger than Jan. 8.5/10 and 9/10 now.
-You associate and worship Jan and RSD or Real Social Dynamics like unrelatable celebrities to get their edge.
-Johns positive stereotype black student joining Army got laid. Quit RSD Julien's trash.
-Chinese gets fucked over by Jan, Simple Pickup, Justin Wayne, London Daygame, RSD.
-Chinese are impressed by number close videos. John Waynes same day lay unrelatable.
.
.
5. LOOKS DO MATTER YOU IDIOT
It doesn't have to be this particular dating coach. But any with the same type of height muscles and body, face. There are a ton of Asian dating coaches with this characteristic. You bought into the RSD or Real Social Dynamics nonsense
If you put Jan into computer systems or called the golden ratio. This is what plastic surgeons use to see what can be fixed on your face.
Apparently Jan Lifestyle's looks is way above yours.
But you look at any sort of results and your mind shuts off.
LOOKS DO MATTER. IF YOU LOOK AT HIS SCORE, HE SCORES 86% FOR LOOKS.
ALTHOUGH JAN GOES FOR GIRLS HALF OF HIS LOOKS SCALE AND AVERAGELY GETS 5.5/10 OR 6/10 BUTTER FACES.
IF HE IS THIS GOOD LOOKING, 8.6/10. BUT GETS GIRL A FEW POINTS LOWER.
WHAT DO YOU THINK YOU WILL GET IF YOU ARE 5/10 IN LOOKS.
IN YOUR OWN MIND YOU ARE A 10/10 FOBBY ASIAN BECAUSE YOUR NARCISSISTIC.
BUT YOU GET A 3/10? AND HES BETTER LOOKING THAN WHITE DATING COACHES. HE HAS NO GAME.
HOW WEAK IS HIS GAME? HOW MUCH OF THIS WEAK GAME WILL TRANSFER TO YOU IF YOU DON'T HAVE THIS GENETIC ADVANTAGE?
SO MAYBE THIS EXPLAINS WHY HE HAS NO STUDENT TESTIMONIALS FOR DAYAME GETTING LAID YET.
RSD or Real Social Dynamics barely works, even positive stereotypes has issues with it
Let us look at another example of another dating coach who never made it.
He just quit, but I was disgusted he thinks he can teach others game just by talking naturally and normally indirect.
Yes, the girls are hot and pretty.
But this guy is a 10/10 in looks.
What do you think you can learn in daygame from these male models?
To make matters worse, although he used to try to teach in Europe.
He was actually from you guessed it.
According to my local 3MP student, Jan stole his deposit money from. This guy was from Vancouver.
I haven't mentioned the other Asian dating coaches who look like bodybuilders. What can you learn in daygame from these people?
Here are 3 male models. Some are Chinese, but Jan and the other guy are better looking than them.
But you think by learning for these guys, who gets girls way below their looks scale. You think you can learn anything. Are you that delusional?
Are these what normal Asians looks like? Just because they say looks don't matter.
Is it marketing? Do they have an agenda?
I'M SORRY TO TELL YOU THAT, THIS IS WHAT YOU LOOK LIKE BEFORE YOU GO FOR A DAYGAME PROGRAM.
YOU DON'T LOOK ANYTHING LIKE THOSE GUYS ABOVE WHO ARE EVEN BETTER LOOKING THAN RUNWAY MODELS.
IS IT GAME OR IS IT BEING MORE OF HER TYPE?
Solution
-Stop watching RSD free videos or advice. Tempting but self development cult bullshit.
-There are not 500 hours of Tyler bullshit advice or RSD. But 24 hours daygame at most.
-Night game takes 2 hours to learn because no social intelligence involved.
-Warrior gene, stubborn sociopathic narcissistic no empathy gene hurts your game.
-Jans assistant 6'1 Chinese has no results in daygame. Taller than Jan, just as strong.
-Julian Blanc, Jan Lifestyle 3 Vibes game is creepy and doesn't work. No testimonials.
-He has a disclaimer saying you won't get any results and he isn't responsible.
-John Elite has the most testimonials in the world students laid/pulls. Jan zero daygame
-Jan should teach in China, both guy and girl are Asians. Same natural status, easier.
-Train with no one, or acquire Julien Blancs DVD to see the bullshit game. Save money.
-Once the Chinese get offended, they shut off their brain to me. Narcissistic pride.
-Maybe boycott Jan Lifestyles until he can prove he can get students laid in daygame.
The student above got burnt badly by Jan Lifestyle. Listen to his story, it's important. He was learning Jan's RSD or Real Social Dynamics style of daygame that didn't work for Asian men in Vancouver daygame bootcamps
Remember I am trying to save you.
You love to self-sabotage. You are literally paying for your own funeral.
Boycott Jan Lifestyle until he actually starts to get you guys daygame results.
So far he has zero.
Its just night game and we can't change the world for Asian men though hiding in nightclubs.
Maybe you don't care.
Step 1 Approach Anxiety: Some Asians or Chinese doesn't have any. They simply have the warrior gene. They don't feel anything at all.
But some of my beta students with the gene gets scared as hell. They talk double or triple the normal speed. They have this super fear as a beta. It's like evolutionary psychology. They feel the if they hit on the alpha male's girls, he would get his head bashed in. Or if a girl didn't like them in the tribe, they would be out of the evolutionary gene pool.
It is something that never gets better for impossible cases. I have been working on a solution.
Step 2 Social skills: This is the part that hurts the Asians the most. None of them have any social skills, or calibrations in Wayne 30: From Hardcase to Hero. They simply aren't aware how socially deficient they are. They would make all 30 mistakes and can't change it.
It is why Filipinos are superior to the Chinese in terms of daygame. They never had tiger parents and had to achieve the same academic achievements. So they can focus on social skills. It is why Americanized Koreans who are whitewashed also does well.
Chinese daygamers goes to people like Jan and RSD because they have no idea what social skills is like. Even something as basic as the conversational skills is part of this stage. It is why RSD and Jan sounds autistic. But the Chinese doesn't know. They are a victim of their lack of social skills. This stage is what makes Chinese daygamers creepy.
Step 3 Spicing the conversation. For Jan Lifestyle or other RSD like system, to them there is no teasing. They do tease a bit in London Daygame systems but does it way too many times in a row. Jan and the RSD systems, even simple pickup or simple bullshit depends too much on the fun vibe and self-amusement. Now the conversation is bad.
Imagine a bowl of soup, would you overly spice it? It is undrinkable and disgusting. You do it too little, your daygame becomes platonic. It is why natural and direct fails.
Step 4 connection: Natural and direct is just a normal conversation and someone like Jan Lifestyle doesn't connect. Chinese with the warrior psychopath gene can't connect.
My students who are Chinese breaks out into a laughter when they connect or watch emotionally sad youtube clips. Even if an Asian is beta and acts overly nice. In reality they can't connect.
This connection is necessary in the escalation ladder of John Wayne's game. Without connection or social comfort/connection/rapport, the game is purely how much you are a positive stereotype or her type.
Step 5 seduction: Seduction, sexual spicing, flirting. Most of these things are not taught in other peoples daygame systems. Mystery Method actually screwed up the entire world. He used night game concepts foisted on daygame. The idea was to use seduction once you built enough comfort.
But since we are a same day lay system, we can speed up this 4-7 hour face time of comfort sexually and romantically spicing it. We are also a company of closing the deal with women on the same day. Or at least going as far as you can to set the frame for a day 2. The biggest problem is Chinese people never flirted for a day in their life.
Step 6 Natural/Authentic: This is the last step and Jan is teaching this as the first step. He doesn't even have social skills if it means grabbing her inner arm and stopping her that way. Or squaring off creeping out a lot of girls without any empathy and getting kicked out of malls.
Of course, the warrior gene Chinese with no social skills will interpret this as being alpha. But that natural or fake natural vibe trying to act naturally when he has no social skills. But then again to the Chinese reading this, it will go in one ear and out the other.
Naturals are usually guys who already have a ton of social calibrations in high school and gets girlfriends early. These so-called naturals or fake naturals don't get good results. It's always with women way below their looks level. Or done with some Instagram setup game.
Or they just get number close videos because being natural takes out all of the attraction building spices and seduction, connection. Since the whole thing is a big connection phase. It's pretty much impossible as a Chinese to natural it. It's better to go through all the stages first then switch to natural at the end. I'm more natural than the naturals. Only because I was a synthetic first.
GAME IS DIVIDED INTO 4 CATEGORIES, SOCIALS SKILLS, SOCIAL CALIBRATIONS, GAME/PERSUASION AND EMOTIONAL INTELLEGENCE. ASIAN MEN DOESN'T HAVE MOST OF THOSE CATEGORIES
.
---
6. THE JUSTIN WAYNE EFFECT PROCREATION SWITCH ASIANS FALLS FOR
The Justin Wayne effect is best described as similar as preselection attraction switch. But a term I coin the buying switch. Your brain shuts down and you associate that with success. An edge you want, even if the celebrity PUA is unrelatable. You don't care. Then your brain shuts down faster than women seeing you with other women and bypassing the logical mind.
It's a manipulative trick. But I want you to be aware of it. All this time I never posted as many of my screenshots below because I wanted you to make your decisions based on facts, logic, testimonials. Beware of how marketing works. You are not in control of your own subconcious mind.
By showing women you have other women in your life due to your lifestyle. They automatically will bang you. It bypasses that rational part of her brain and goes into the procreation, nurturing part of your brain. You know some celebrities aren't relatable, but you want some of their edge because you made the association with them.
I've studied neuroscience and how marketing works. But I'm not going to use that on you. But it shows how people can be sheeps.
In this video, the Vice one. Justin Wayne shows how he has hot girlfriends in his life until he was proven fake. But what he showed on youtube before his fall has a lot of dumb black guys falling for his shit. When he was exposed as fake, they even act like apologist. Once you show people results in your dating life, men turns off their brain like at attraction switch. But I will call this a buying switch. I just invented this term. 
London has been using the fake lay reports. It can show by using words of text, that people can fall for this shit. Lay reports, actress girlfriends who are sugar babies using seeking arrangements are not real results. 
RSD does the same type of tactic on you. Knowing this, you are armed with the knowledge on how you are manipulated. It is now harder to manipulate. Asian students especially RSD fanatics are the dumbest sheeps. They fall for these wolves.
Even Jan Lifestyle, some of the girls he met in night game and tinder. He post that as his daygame results. His daygame results girls are ugly as fuck. If he is 8.6/10 in looks, they are often close the 5-6/10 mark. I tend to go for the 7-9/10 mark area.
---
I didn't post a lot of this stuff until now on purpose. I wanted to surprise you. I wanted you to make a logical and intuitive decision. I wanted students with an open mind who can see through the bullshit because they can learn faster. But now I'm posting more of it. This is only a fraction. I have enough same day lay infields for my entire career.
Even if you can only absorb 25% of my game, or even 50%. It is many times higher than all the white dating coaches and privileged black guys who are her type. No wonder my game is so transferable. Not only does my results curb stomp Jan Lifestyle, any Asian dating coaches for daygame.
It even curb stomps all white dating coaches for daygame. I have over 300+ testimonials for a real of students getting laid. I even have students getting many fuck buddies and girlfriend who were HB 9/10. I was transferring over a 9/10 game. I even done this in front of bootcamp students and people flying in just to visit me.
This HB 8.5/10 was a girl I banged when I pulled 2 girls home on my students bootcamp at his hostel. Then I banged one of them in the bathroom.
Another one
Another one
2 SDL in one day before I left for London.
Another one
Some blonde girl, who didn't wear makeup.
Green dress girl.
This is only a fraction of my results. But what I can show legally on the site. Seems our daygame style is a bit of a grey area. I could keep updating this stuff further. There are tons I haven't posted. It's all daygame. I don't deal with that night game or online faggotry shit.
Yes, I too can get hot girls and higher than Jan on the looks scale. He tends to go for butter faces. If there were true. We both have exactly the same amount of proof. He uses night game pulls and tinder too. I only use daygame. He can only get butter faces when he is 8.6/10 in looks and his girls are 5-6/10. Maybe one 7/10. Of course you might not see it that way. Since all white girls looks the same to you.
He can call me egotistical or whatever. He can persuade you not to take my coaching when you ask about me. He would often just ask questions trying to force your tiny sheeple mind to make his same conclusions. But you buy into it because of the Justin Wayne effect.
For me, I was in the game longer than Justin Wayne double of the time. I was in it for 16 years and had to reverse engineer all of it. I am actually the worlds first PUA style daygamer since I was there applying the stuff they put online for the Layguide or speed seduction. I'm not talking about a natural.
Yes you won't see another Asian guy who is short and skinny do what I do in daygame. Most of the Asians will do some type of night game or social circle, even tinder. None can do daygame like this. That's not the point. I just wanted to educate you.
Its not even that. White dating coaches can only get ugly butter faces 7/10 at best and the occasional 8/10. This is though night game. Daygame they have such ugly girls, they don't want to show it. So they use fake lay reports.
ASIANS DOESN'T VALUE THEIR TIME. EASTERN PHILOSOPHY
In Asian culture, they don't value their time. In the west, white people usually thinks how to use their time because there are only 24 hours in a day. How can they get more things done. Eastern philosophy or Asians tends to think, if I'm patient, I can do this in the long term.
Here is a common story you all heard. Beside Jan stealing peoples money like Justin Wayne and pocketing it. Asians thinks they put $2000 Canadian dollars into training. They usually don't get laid. They usually quit daygame in 1.5 weeks. Or 2.5 years being angry at Jan.
So, that cost you more than $1000 cad a year of liabilities of not getting laid. Just a few dates. Then you spend the second year another thousand dollars not getting laid. Now you spend another 6 months which is worth what? $2500 before you quit? You paid to go to nightclubs like $10 per night, including drinks.
Lets say you did this twice a month. That's like $20 and you did that every two weeks. That's close to $480 worth of money out of your pocket and time. That my friend costed you nearly 3 grand. Which is now the new cost of my course. But unlike Jan's course, you have a higher chance of getting results.
Then when Asian guys fails, they fail with a second bootcamp with another local dating coach. So its not another $1500 so they paid $4500 CAD out of their own pockets. They get no results and are pissed. All of their looks don't matter, its all game theory costed $4500. You guys are your own worst enemy.
Its simple, Asian guys doesn't value their time because they have no self esteem. I value my time because my expertise is valuable. I used to go over time. But if a person waste my time, its worst than stealing. I can always replace my customers, I can replace anything like my belongings. But I can't replace my valuable time.
Even going to RSD, you don't value your time. You are just fans, not really in it to get laid. But wasting time with some self development bullshit.
ASIAN MEN CAN'T TELL THE DIFFERENCE BETWEEN6.5/10 AND 8.5/10
I hate to say it, the reason why you Asian guys always not get results in daygame was because you train under tall strong handsome dating coaches with no abilities. You say they are getting laid, therefore they can teach. Even if their SMV or LMS, looks money and status, they say looks don't matter. Then you see them with butter face women.
The main problem is most Asian guys can't tell the difference between the scores of white girls because they haven't been with a lot of white girls. Its the same with me an Asian girls, to me they all look the same despite the score. Asian men think, oh blue eyes, blonde hair, white girl, omg, pedestal. So you train with these lightweight PUA Asian dating coaches who aren't me. Then you get no results in daygame.
WHAT DO BUTTER FACED WOMEN LOOK LIKE?
On an aesthetic level you might say their makeup is good and its done up. They usually are older women. But for the physical looks level, these are mostly 5/10 at most. But if you are Asian, you see blonde hair so you give it a 7/10 or more because you like blondes. Also, you have no clue what their looks scale because you are using your left brain. Maybe you like boobs and don't have a nice face yourself, so you ignore that about her.
You just got some height or some muscles. You never would even experience a girl who is higher on the looks scale if your life depended on it. Its outside your reality. Toronto is the only place I have seen that has all 6-7/10 and not higher. Some Vancouver women are much higher and taller in the looks scale. Vancouver has a lot of 8.5/10 and 9/10 tall women. They are second generation Europeans who speaks no european language. Some are many generation Canadians.
Too bad i'm the only PUA who goes for top level shots. I don't give a shit about 6/10, oh blue eyes, blonde hair. I have something most Asian guys doesn't, which is called standards. This usually happens with the Chinese who are blind so any results from an Asian guy becomes easily impressed. They are easily impressed and thinks same day lays are not possible. So they get number closes.
Face doesn't matter to Asian guys
I just found a random picture of a girl on the internet. She has a good symmetry of the face, not the nicest nose. Weird looking face but this is perfectly acceptable in Toronto.
A lot of ugly Chinese guys who has the warrior gene. Dark triad personality tends to think that they are 9/10 in looks and I am below them. But I get girls much hotter. Sometimes your own delusions of yourself can screw up the score of the girls. Remember rate the face, not the makeup and fake tits. Or oldness of the women. I'm not into milfs.
.
.
7. ASIANS OBSESSION OF WHITE DATING COACHES
WHAT DO THESE PEOPLE HAVE IN COMMON? I'M GOING TO SHOW YOU TWO PICTURES.
POLICE OFFICER
DOCTORS
YOU GIVE THESE PEOPLE AUTHORITY. EVEN IF THEY KILL A LOT OF THEIR OWN PEOPLE. DOCTORS ARE ACTUALLY THE THIRD LEADING CAUSE OF DEATH IN THE WORLD STATISTICALLY SPEAK. COPS KILLS A TON OF PEOPLE TOO ESPECIALLY BLACK PEOPLE.
BUT SOMEHOW IN YOUR MIND, YOU GIVE THEM AUTHORITY. IS IT POSSIBLE YOU DON'T DEMAND PROOF BUT YOU JUST ASSUME IT? JUST BECAUSE YOU ASSUME THEY ARE WHITE, THEY GET RESULTS.
A LOT OF THE TIME THEY DON'T ACTUALLY SHOW THE CLOSES IN THE INFIELDS. THEY JUST SHOW THE PULL, BUT THE PULL ENDS HALF WAY. OR IN THE CAB. IT ISN'T A CLOSE, YOU JUST ASSUME IT.
The Milgram Experiment
he Milgram experiment on obedience to authority figures was a series of social psychology experiments conducted by Yale University psychologist Stanley Milgram. They measured the willingness of study participants, men from a diverse range of occupations with varying levels of education, to obey an authority figure who instructed them to perform acts conflicting with their personal conscience. Participants were led to believe that they were assisting an unrelated experiment, in which they had to administer electric shocks to a "learner." These fake electric shocks gradually increased to levels that would have been fatal had they been real.[2]
The experiment found, unexpectedly, that a very high proportion of men would fully obey the instructions, albeit reluctantly.
BASICALLY THEY WERE TOLD BY GUYS IN A LAB COAT WHO THEY SUBMITTED TO AS AUTHORITY. THEY KEPT SHOCKING THE PATIENTS WHO GOT THE ANSWERS WRONG IN ANOTHER ROOM. THEY TURNED INTO OBEDIENT SHEEPS.
EVERY TIME THE SHOCKS WILL GET STRONGER AND STRONGER. THE ACTOR ON THE OTHER SIDE OF IT WILL PRETEND TO BE SHOCKED MORE. THEY STILL RAISED IT UP BECAUSE THEY ARE SHEEPS WHO SUBMITS TO AUTHORITY.
WHAT DOES THIS HAVE TO DO WITH YOU? YOU ARE SUBMIT TO BULLSHIT LIKE RSD. HE IS A CHARISMATIC DELUDED LOW LAYCOUNT SELF DEVELOPMENT CULT LEADER. YOU ASSUMED THEY GET RESULTS. YOU ASSUMED WITHOUT EVEN QUESTIONING IT BECAUSE HE IS WHITE AND GIVES FREE ADVICE VIDEOS WITH 3 HOUR RANTS.
THEIR ADVICE RARELY GETS STUDENTS LAID IN DAYGAME. THEY JUST STRUGGLE OVER AND OVER BUYING ONE PRODUCT TO THE NEXT. OR BOOTCAMP TO BOOTCAMP.
I WOULDN'T BE SURPRISED KNOWING MOST OF MY STUDENTS WHO ARE TOTAL SHEEPS SUBMITS TO WHITE DATING COACHES. THE ONES WHO STRUGGLES THE MOST GOES TO WHITE DATING COACHES.
THEY USE FUNNELS TO TRAP YOU
You originally wanted a hamburger or just a small meal. They upsell you to would you like fries with that and a drink for cheaper. The bountiful backend is products and bootcamps.
Sometimes the funnel of free advice videos since that is what they film all day. With the BITE model of brainwashing you.
They either get an upsell which is a free live seminar which is the fries.
The deadly downsell is still if you don't take a Bootcamp, you can still buy RSD products that doesn't work. Or a hotseat.
Their bountiful backend is the Bootcamp which rarely works for daygame.
IF RSD ADMITTED THEY AREN'T THE BEST, THEIR COACHES DOESN'T GET GOOD RESULTS IN DAYGAME. BUT THEY ARE THE MCDONALDS OF DAYGAME. I WOULD STOP ATTACKING OVERNIGHT. BUT THEY PRETEND THEY ARE GOOD.
JOHN ELITE
It is like French cooking, expensive, portions are smaller. Wins more awards. Like my testimonials.
WHO ELSE AM I SIMILAR TO WHO WAS TRAINED BY FRENCHING COOKING.
GORDON RAMSAY
BOTH HAVE A LOT OF TESTIMONIALS AND HE HAD 16 MICHELIN STARS. YOU HEAR ABOUT 3 STAR RESTAURANTS. IT IS LIKE MY TESTIMONIALS.
I DON'T LIKE BULLSHIT AND I CALL THINGS OUT AS THEY ARE.
I SEEM MEAN TO YOU. BUT I CARE BECAUSE I HAVE HIGH STANDARDS
OVERALL THE DAYGAME HAS A HIGHER STANDARD, LOTS MORE YELLING WHEN YOU AREN'T DOING THINGS RIGHT.
Other Asian dating coaches who are not as good looking. Even if they have a tall good looking instructor now. Which  is lower than dirt as I talked about it above about tall Asians. This other company i'll called Alphabet. This company doesn't have a lot of proof except few infields each for daygame or one or two.
They are decent at night game or at least their students gets results. But that doesn't require social skills or intelligence. Its like a loophole for Asians. Now they have a Jan Lifestyle looking coach. This company has lost its way.
They also use pain points to get you engaged. Like oh they made fun of this guys penis. They talk about the media how its unfair. They also show testimonials without proof, just evidence how the coaches tells you someone else got married. Or they call it romantic encounter. Anything can be called a romantic encounter. Hand hold kiss, pull, not closed. They also talk about the WM/AF dynamic or white male Asian female dynamic. Interviewing women about the AM/WF dynamic. Of course women says one thing and does the opposite. Listen to what she does not what she says when she pauses a few seconds before saying I find Asian men attractive. Then say they never dated one.
They do a lot of collaboration with the media to put a positive spin on things to grow their reach. I avoid the media, have turned down a Hollywood T.V show about my life also the biggest French News Network who would of crucified me.
How the marketing works is youtube into their site, which has a blog. They give away a lot of info on their so called structure. They were in the market first so they own that niche.
.
.
8. MARKETING
I WENT TO A CONFERENCE OF GUYS WHO MADE 100 MILLION DOLLARS AND 2 BILLIONARES. THEY THINK DIFFERENTLY BUT THEIR STRATEGIES ARE EXACTLY THE SAME OR THEY PARELLEL. WE ALL KNOW HOW TO DO IT, APPLYING IT IS THE HARD PART. KNOWLEDGE IS NOT ENOUGH.
MOST PEOPLE WHO ARE DAYGAMERS ARE VERY ANIMALISTIC. THEY DON'T THINK FOR THEMSELVES. PUAS ARE BROKEN PEOPLE. THEY ARE ATTRACTED TO PUA BECAUSE THEIR LACK OFF SOCIAL SKILLS AND THEIR NARCISSISM MAKES THEM DELUSIONAL AND WANT TO SOLVE THEIR DATING PROBLEM.
ITS IS WHY COMPARED TO THE GENERAL POPULATION PICK UP ARTISTES ARE STUBBORN, EGO DRIVE, LACK OF SOCIAL SKILLS, NO EMPATHY OR VERY LITTLE.
THAT'S THE PROBLEM ASIANS ARE THE SAME WAY AND EASILY GETS MARKETED TO FREE SHIT BECAUSE THEY ARE CHEAP AND SOCIALLY UNCALIBRATED.
HOW IT RELATE TO GAME
SAME DAY LAYS ARE ACTUALLY A FUNNEL YOU CLOSE THE PERSON IN ONE DAY TO THE END. ITS EXACTLY LIKE MARKETING.
SALES LETTERS YOU READ ARE LIKE TEXT GAME.
DAYGAME APPROACH CONVERTING A PROSPECT IS LIKE SALES, NO DIFFERENT.
SMV IS ABOUT YOUR SALES SKILLS. BUT HOW GOOD YOUR PRODUCT IS. IMPROVE THE PRODUCT TOO. ITS WHY WHITE DATING COACHES SELLS EASIER.
RSD IS THE OPPOSITE, HAVE YOU NOTICED THEY SAY LOOKS DON'T MATTER. THEY JUST GET NUMBER CLOSES AND USE FLASH GAME, NOT CONVERTING HER BY CLOSING, JUST OPENING? THEY EXAGERATE THEIR RESULTS WITHOUT ACTUALLY PROVING IT. YOU BOUGHT INTO THE PROCREATION SWITCH.
ASK YOURSELF, IF MY DAYGAME SYSTEM IS THE EXACT OPPPOSITE OF RSD. THE EXACT OPPOSITE, BUT IT WORKS. BUT THEY DO THE OPPOSITE, ARE THEY TRYING TO MARKET TO YOU WHAT YOU WANT TO HEAR?
I WANT YOU TO THINK ABOUT THAT. MARKETING AND SALES CAN BE MEASURED. JUST LIKE GAME. BUT WHY ARE THEY BREAKING THESE CONCEPTS? ARE THEY MAREKTING TO YOU UNETHNICALLY?
MARKETING IS A SCIENCE AS MUCH AS MY GAME IS. JUST AS I HAVE THE MOST TESTIMONIALS. YOU ARE NOT ABOVE MARKETING. IF YOU LEARN MARKETING, WHICH I STARTED NOW. I SUCK AT IT, SO I JUST BE BRUTALLY HONEST. I CAN TELL YOU, ANYONE WHO SAYS ANYTHING DIFFERENT THAN ME AND WON'T OWN UP TO THEIR SMV PRILEDGES OR ADVANTAGES IS UNETHNICALLY MARKETING TO YOU.
I JUST TELL YOU HOW IT IS BASED ON THE SCIENCE OF MY STUDENTS RESULTS. I HAVE NO OPINIONS, I JUST GIVE YOU FACTS FROM THE SCIENTIFIC DATA AND YOU DISAGREE LIKE A BROKEN PERSON SHEEP THAT IS EASY TO MARKET TO. THINK FOR YOUSELF FOR ONCE. SIT DOWN AND THINK, PERHAPS JOHN WAYNE IS RIGHT.
YES ALL MY TESTIMONIALS ARE REAL IF ITS REAL, PERHAPS I AM DOING SOMETHING RIGHT.
-John Elite
[SEO purposes to get on the search engine, ignore this.]
Vancouver Dating Coach, PUA Dating Coach, Dating coach Vancouver, Daygame, Vancouver Daygame
IGNORE THIS TEXT
Vancouver Dating Coach, PUA Dating Coach, Dating coach Vancouver, Daygame, Vancouver Daygame Bootcamp, John Wayne, Wayne Dating Lifestyle, Wayne Dating, Justin Wayne, Deepak Wayne. Deepak Wayne, Deepak Wayne, Deepak Wayne, Deepak Wayne, Deepak Wayne, Deepak Wayne, deepak wayne sex video, Absolute Ability, Tony D, Tony D Newton, RSD Nation Vancouver, RSD, RSD Max, Tyler RSD, Julien Blanc, RSD Todd, Todd Valentine, Eddy Baller, Jan, JanLifestyle, Jan Lifestyle, jan life style, jan lifestyle Instagram, Jan Huang, Scam Lifestyle, Jan, review, testimonials, no testimonials, UBC, fraud, pick up artist. Vancouver Daygame, Vancouver dating coach, vancouver dating coach, Vancouver dating coach, Vancouver dating coach, vancouver dating coach, Vancouver dating coach, vancouver dating coach Daygame, PUA, psychopath, con artist, jan lifestyle, jan lifestyle, jan lifestyle, jan lifestyle, meetup group, meet up, tips, MYPUREGAME review, MYPUREGAME, Social Freedom Tribe, Social Prime, socialprimedating.com, Van city buzz, Real Social, Dynamics, tulane-loyolafcu.com, rsdbootcamp.com,articles.rsdnation.com,
simplepickup, simple pickup, project go login, Jason fat suit pickup, theattractionforums.com, jumpcut.com, thekarismaclan.com, valentine kohen, alention kohen invisible-game, real man emotional control, valentine kohen immersion, the naturals lifestyle, 4 week natural, 4weeknatural, social prime dating, hb8, abcs of attraction, JT Tran, Jeff Khan, California, Las Vegas, John Anthony, JMLUV, jmulv,
Vancouver Dating Coach, PUA Dating Coach, Dating coach Vancouver, Daygame, Vancouver Daygame Bootcamp, John Wayne, Wayne Dating Lifestyle, Wayne Dating, Justin Wayne, Deepak Wayne. Deepak Wayne, Deepak Wayne, Deepak Wayne, Deepak Wayne, Deepak Wayne, Deepak Wayne, deepak wayne infield,  Absolute Ability, Tony D, Tony D Newton, RSD Nation Vancouver, RSD, RSD Max, Tyler RSD, Julien Blanc, RSD Todd, Todd Valentine, Eddy Baller, Jan, JanLifestyle, Jan Lifestyle, jan life style, jan lifestyle Instagram, Jan Huang, Scam Lifestyle, Jan, review, testimonials, no testimonials, UBC, fraud, pick up artist. Vancouver Daygame, Vancouver dating coach, vancouver dating coach, Vancouver dating coach, Vancouver dating coach, vancouver dating coach, Vancouver dating coach, vancouver dating coach Daygame, PUA, psychopath, con artist, jan lifestyle, jan lifestyle, jan lifestyle, jan lifestyle, meetup group, meet up, tips, MYPUREGAME review, MYPUREGAME, Social Freedom Tribe, Social Prime, socialprimedating.com, Van city buzz, Real Social, Dynamics, tulane-loyolafcu.com, rsdbootcamp.com,articles.rsdnation.com,
simplepickup, simple pickup, project go login, Jason fat suit pickup, theattractionforums.com, jumpcut.com, thekarismaclan.com, valentine kohen, alention kohen invisible-game, real man emotional control, valentine kohen immersion, the naturals lifestyle, 4 week natural, 4weeknatural, social prime dating, hb8, abcs of attraction, JT Tran, Jeff Khan, California, Las Vegas, John Anthony, JMLUV, jmulv, john anthony pua , john wayne vancouver daygame, men's coach vancouver,  
Bootcamp, John Wayne, Wayne Dating Lifestyle, Wayne Dating, Justin Wayne, Deepak Wayne. Absolute Ability, Tony D, Tony D Newton, RSD Nation Vancouver, RSD, RSD Max, Tyler RSD, Julien Blanc, RSD Todd, Todd Valentine, Eddy Baller, Jan, JanLifestyle, Jan Lifestyle, Jan Huang, Scam Lifestyle, Jan, review, testimonials, no testimonials, UBC, fraud, pick up artist. Vancouver Daygame, Daygame, PUA, psychopath, con artist, meetup group, meet up, tips, MYPUREGAME review, MYPUREGAME, Social Freedom Tribe, Van city buzz, John Elite, John Elite, John Elite, John Elite, John Elite, John Elite, John Elite, John Elite, John Elite, John Elite, John Elite, John Elite, John Elite, John Elite, John Elite,